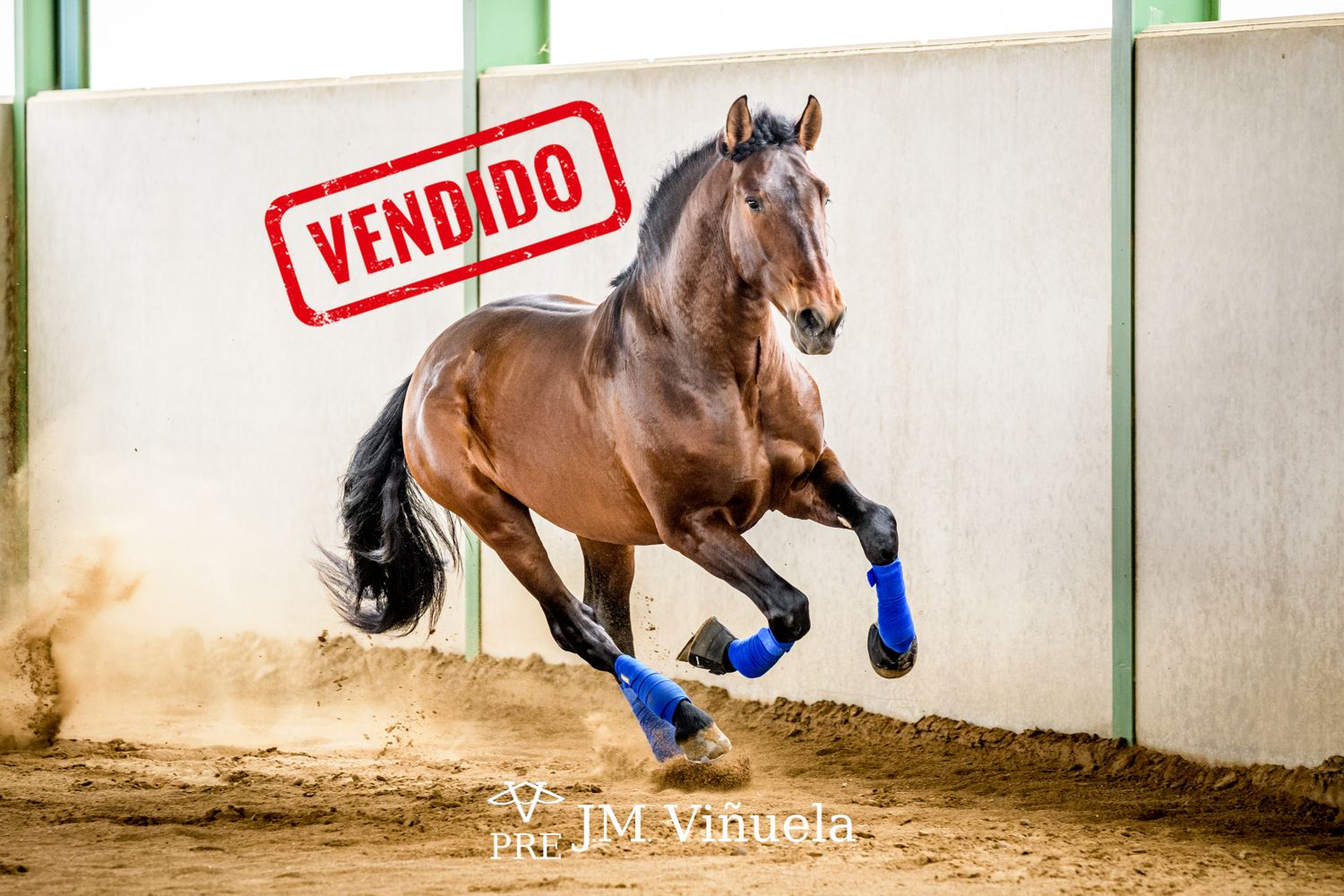 Bandolero CCCLXXXV (Sold)
In stud J.M. Viñuela we have a stallion that we are very proud of, it is "Bandolero CCCLXXXV" a suitable stallion player of 4 years and which is initiated in dressage.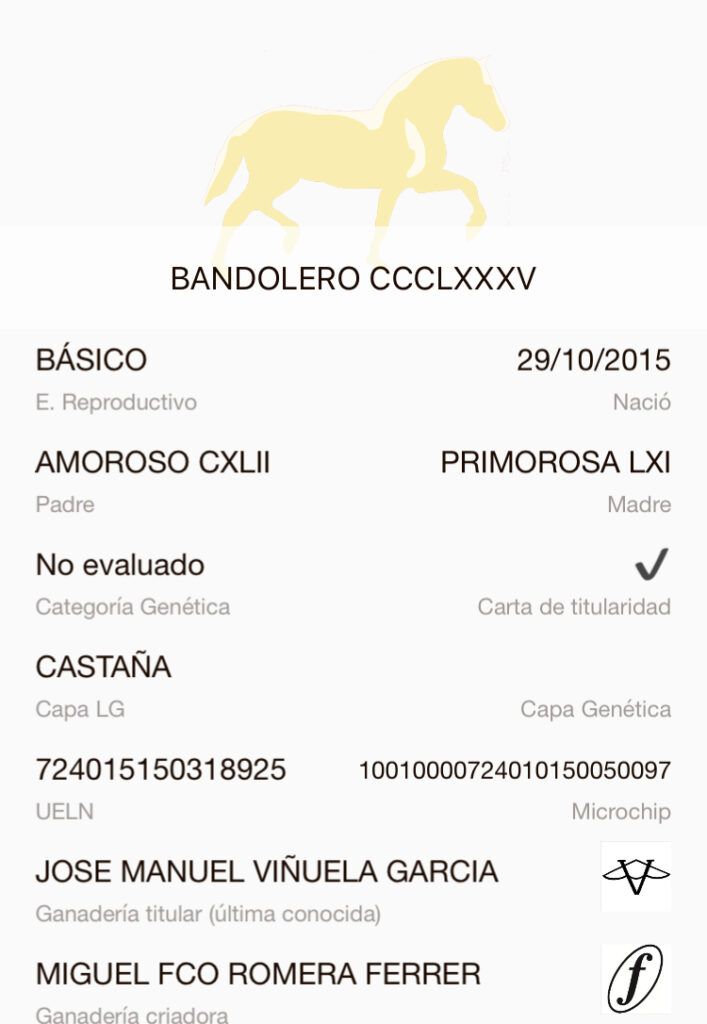 Their origins are more than contrasted being these spectacular.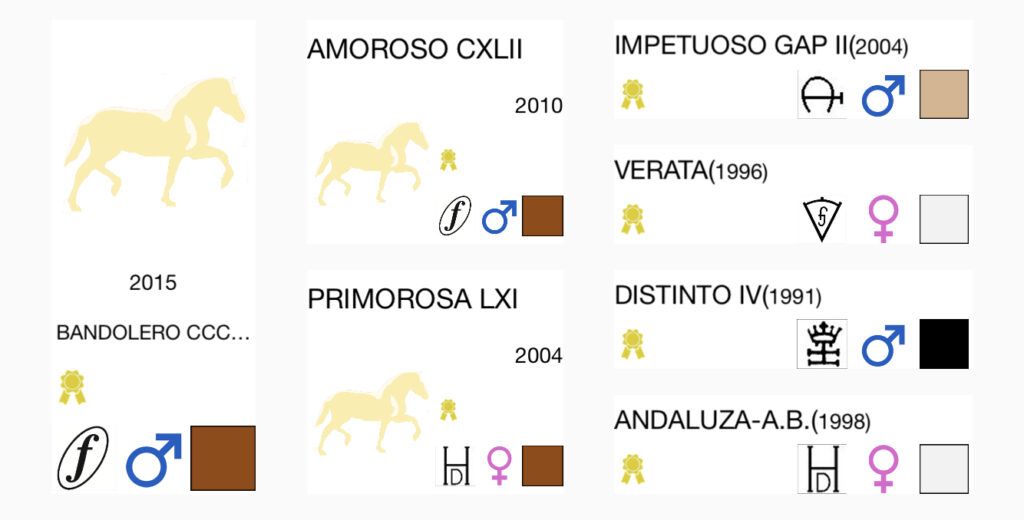 And genetically, it should be noted that it is a carrier of the PRL gene, so its descendants will be Isabelos and Perlinos.

But "Bandolero CCCLXXXV" has two characteristics, which make it very special, first that it is a super affectionate horse, very noble, very calm and that we are sure that for those who want it as a saddle, it will never fail him, his character is wonderful.
"Bandolero CCCLXXXV" is already giving us the first pearl color foals
The second special feature is its height, incredible 1.75 cm that size along with its morphology make it a beautiful specimen.
As we have said on several occasions and we have shown it, we do not believe that "Bandolero CCCLXXXV " is much longer with us, its price and quality is unbeatable.
Do not hesitate, if "Bandolero CCCLXXXV fits your needs, it is a unique opportunity.
We have more than 200 copies waiting for you to choose yours, if you want more information do not hesitate to contact us, we also attend WhatsApp.

📞 +34 635 610 321 ✉ info@prejmvinuela.com
All images by www.fotografiaequina.es