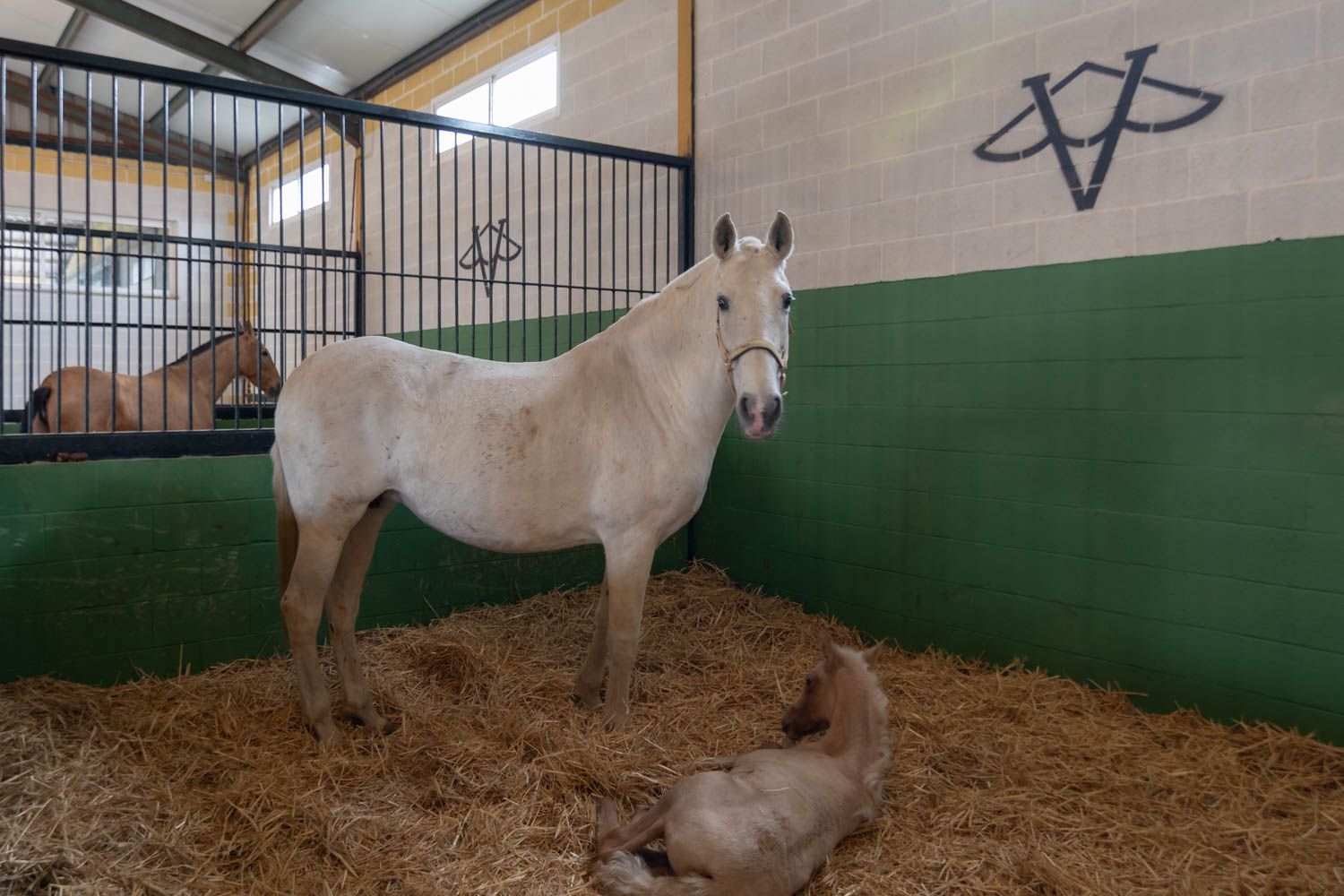 Our facilities are designed and build with a goal: the well-being and health of our horses.
We have ample and comfortable spaces so the horses, mares and foals's stress, and thus their health, is at the level required by our customers. Stand out our big boxes so our mares have an ideal place to give birth and rest. We have more than 90 boxes and 50 hectares of open range.
Contact us to schedule a visit to our spaces and facilities, we'll be happy to have you.
Our country state have large pastures ready for our horses to enjoy nature in our contry, with an unique in the world natural habitat and enviromental conditions.
Additional facilities as, training and handling workspaces, round livery stable, pasturelands, hay lofts etc., complete our facilities, professionally cared and mantained.