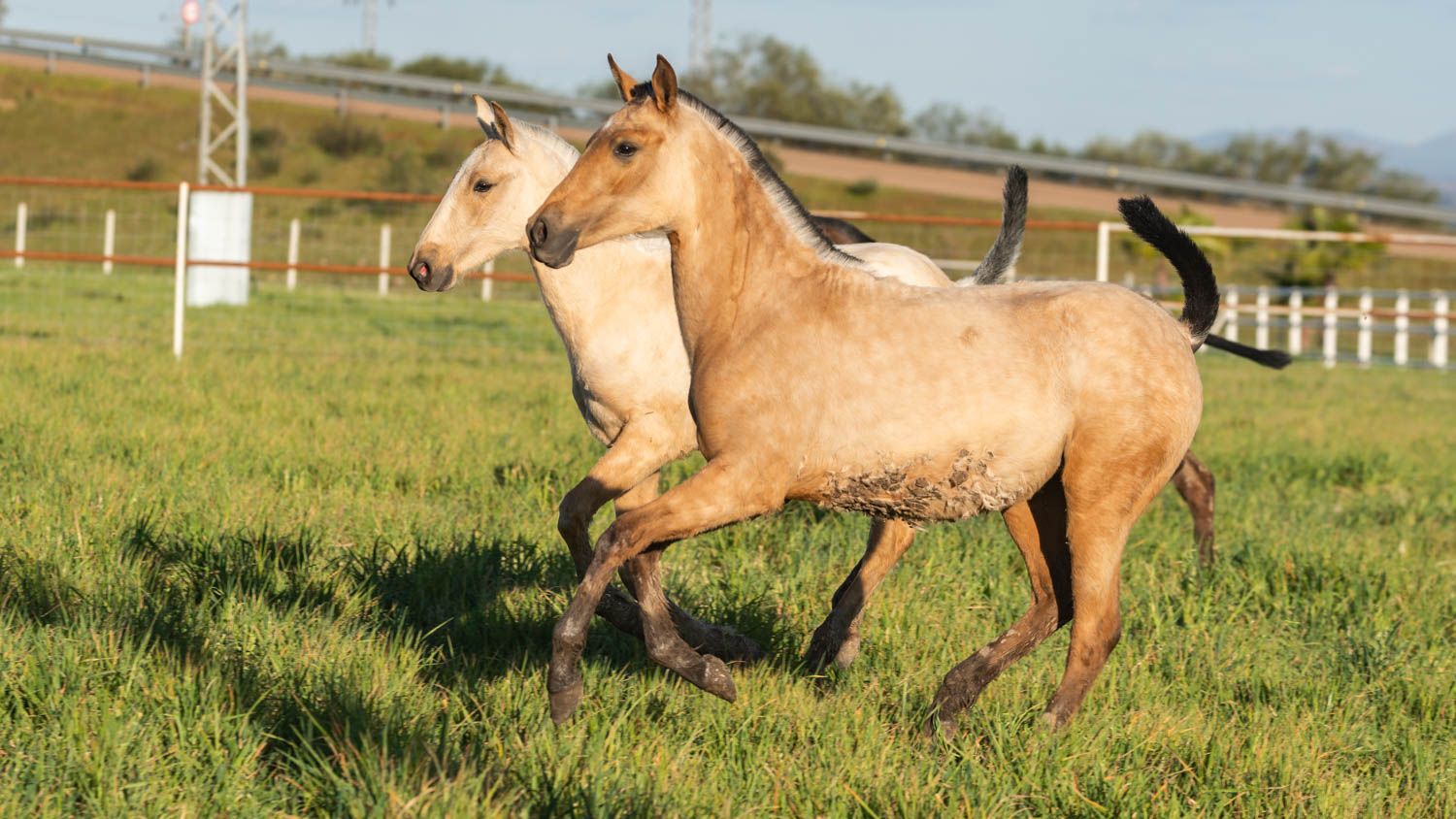 We have double cream, doble pearl, Isabelo colts and foals from the best lines PRE sons of great stud pearl Harinero Rb II. We also stand oud sons of Príncipe Lorenzana pearl, origins Paco Marti – Nobleza del Guadiana.
We have available a great variety of foals for sale, check us about availability or visit us to choose them.
Juguetona JV, special foal, born in our farm, only three years old, breed, class, with spectacular movements.with confirmed blood relations, from Sir Zanzíbar, dappled stallion from our stud farm, also available for breeding.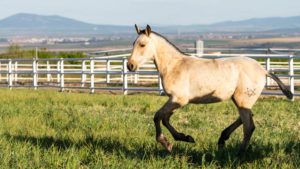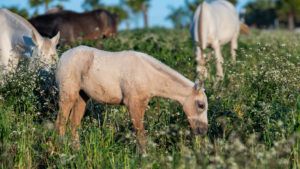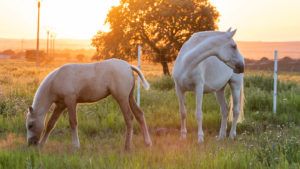 The best cares, best balanced diet, best genetics, surrounded by the greatest sanitary and vet controls assure the quality of colts and foals that our customers deserve. The unique enviroment, living in freedom and pasture rotation garantee the best physical development and psychologically balance of our colts and foals.
LOCATION:
Finca los Retamales, Autovía A5, km 328.800. San Pedro de Mérida.
PHONE NUMBER:
+34 635 610 321
E-MAIL: