Pura Raza Española is the official name given in Spain to the horse breed that is historically and internationally known as the Andalusian horse. It is a nomenclature created in 1912 from the English locution purebred or purebreed. Purebred Spanish Horse (PRE) is the official denomination that a specific horse breed receives, in which each one of the specimens that integrate it presents a series of common characteristics. The National Association of Breeders of Purebred Spanish Horses (ANCCE) is the institution that represents the PRE at an international level, PRE breeders from all over the world and numerous national and international breeders' organizations.
Our specimens are of proven and exceptional quality
Capas bayas, palominas, perlas y perlinas.
Diluted colors of maximum excellence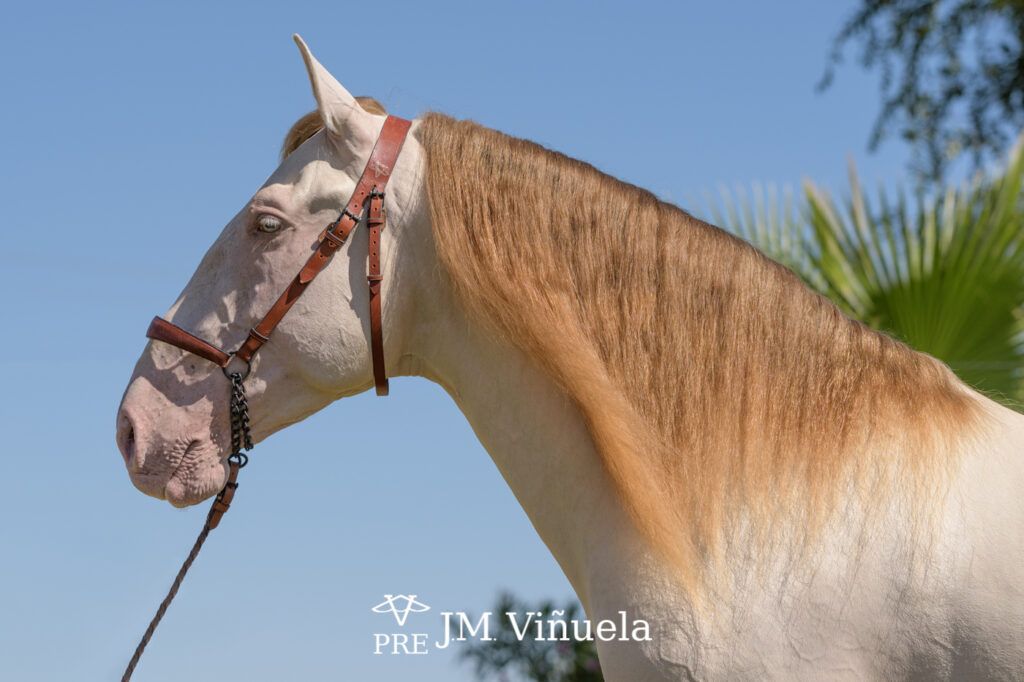 We are very proud of our animals, but we know that, in the continuous work and effort, they make excellence our goal. Care and respect, together with quality and service, are the pillars on which our stud is based. We think and work for and with our clients, taking care of every detail so that their satisfaction is complete. The continuous collaboration with other breeders gives prestige to our stud and increases the quality of our animals day by day. Likewise, we contribute our genetics around the world, collaborating closely with stud farms and breeders at an international level and with satisfied customers around the world.
In the search of the highest quality and excellence, we have a specimen called to be one of the best in the world, our stallion Banana Joe JC. The star par excellence of Yeguada Viñuela is Banana JOE (5/01/2015)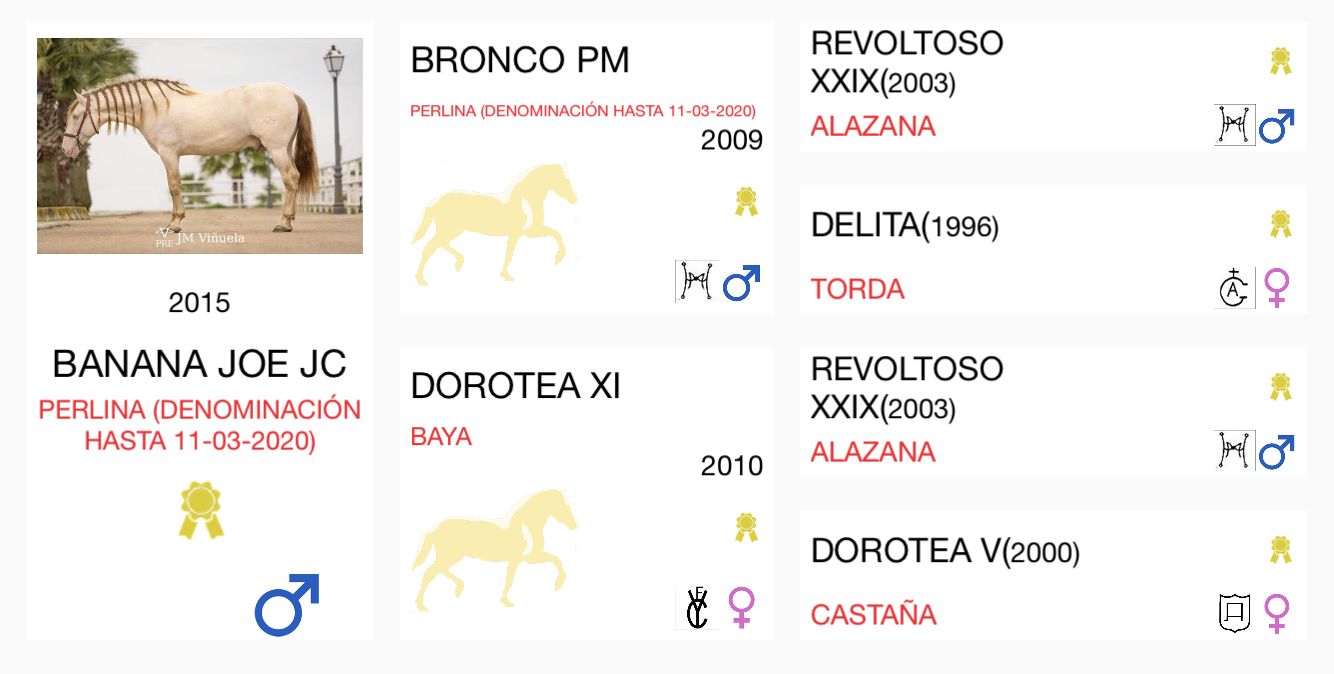 The banana genotype Joe JC "ggEeAaCCrPrl"
LOCATION::
Finca los Retamales, Autovía A5, km 328.800. San Pedro de Mérida. 06893
PHONE:
+34 635 610 321
E-MAIL: