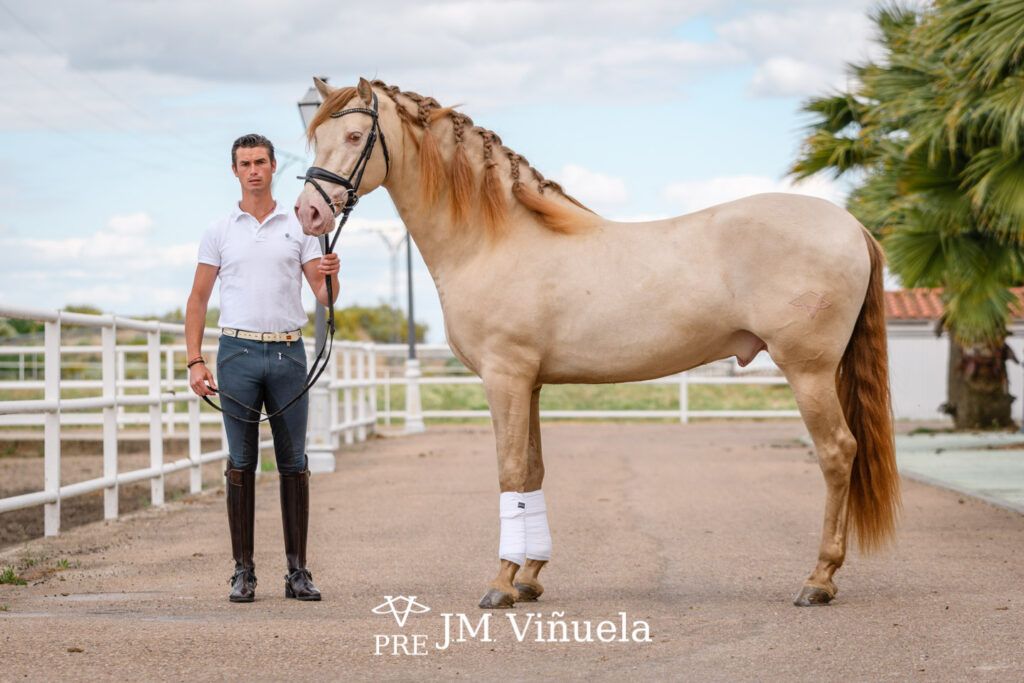 At Yeguada J.M. Viñuela we are taking a leap in quality and opening our facilities to expand our services.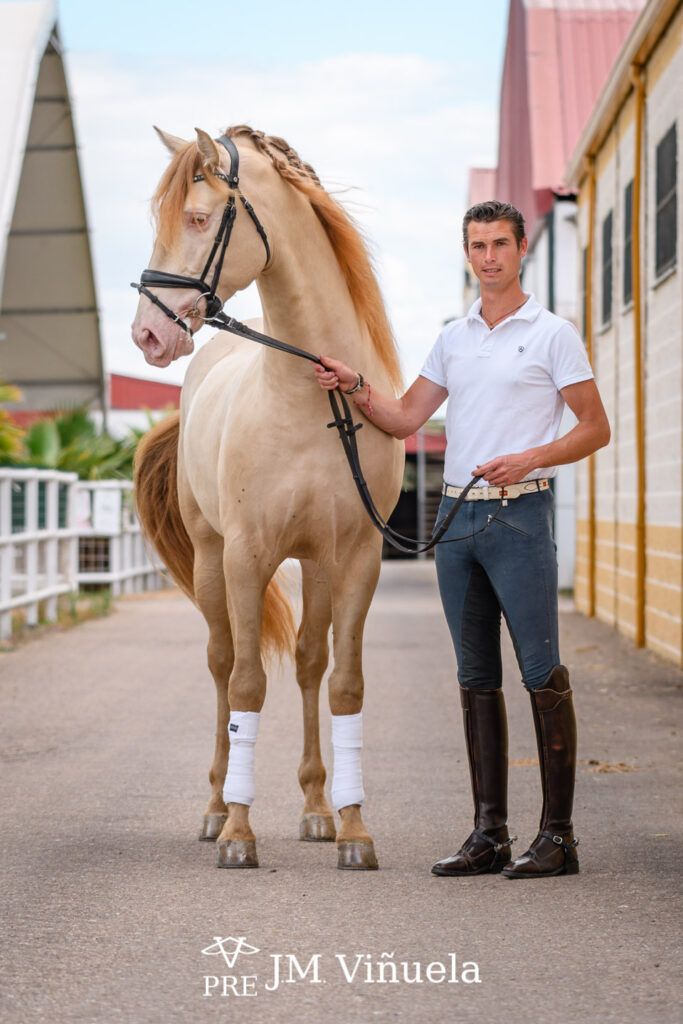 We are pleased to announce that we have started to offer the services of:
Pupilage and dressage training, specializing in young riders.
Preparation of horses for competition, from foals to the highest level.
Preparation of specimens for national and international commercialization
Specialized center for the realization and certification of basic reproductive aptitude specimens.
All these services under the direction of the rider and trainer Javier Garcia Lopez (Javier Casarrubios)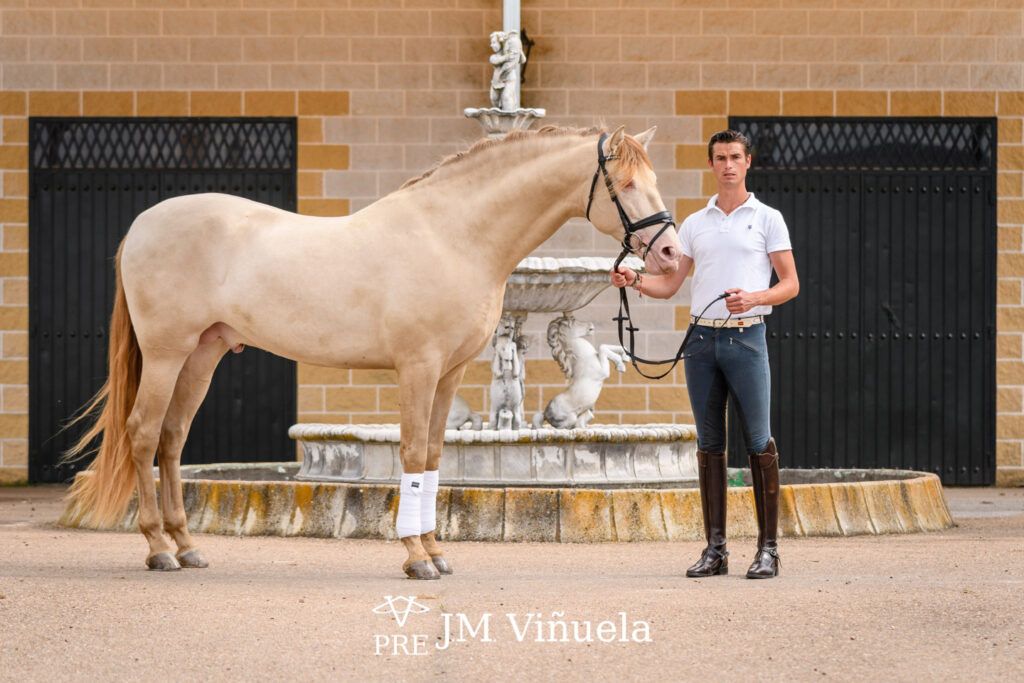 Born in Toledo 31 years ago, he has a deep training in the horse world, which came from the hand of Luis Mendez Rodriguez, first as a pupil and then as a partner of the dressage team.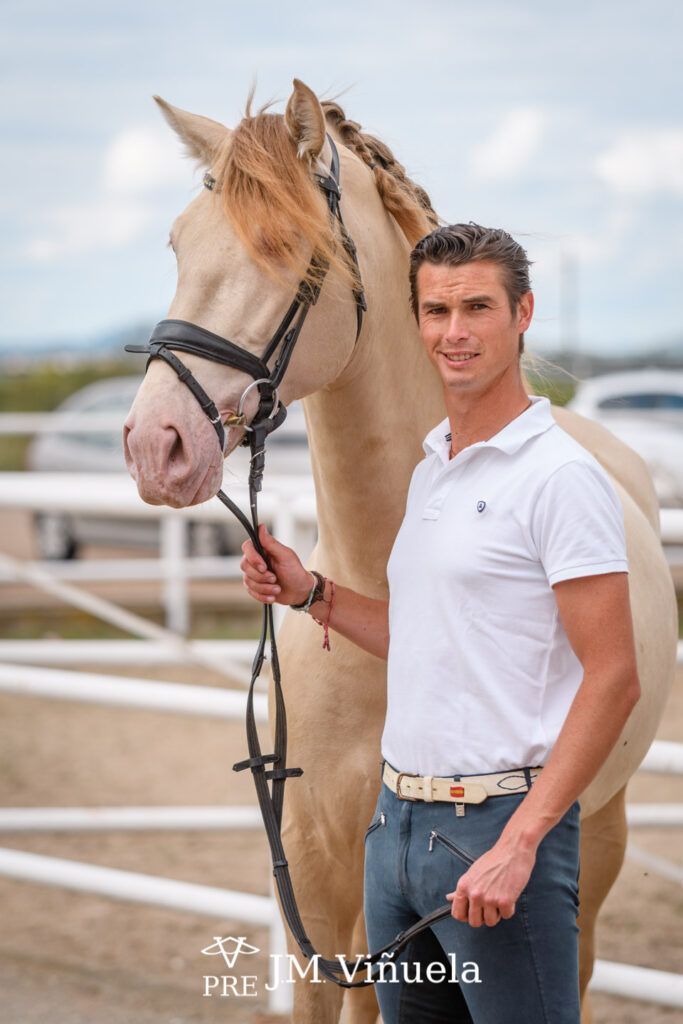 He was trained in different European countries such as the Netherlands in the service of Bert Rutten Olympic rider and trainer. In Germany with Ingo Pape famous international rider and breeder.
I also have extensive knowledge with Jordi Domingo, the youngest rider ever to represent Spain in the Olympics, the elite of international dressage.
His training includes several clinics of various kinds in the horse world, taught at international level.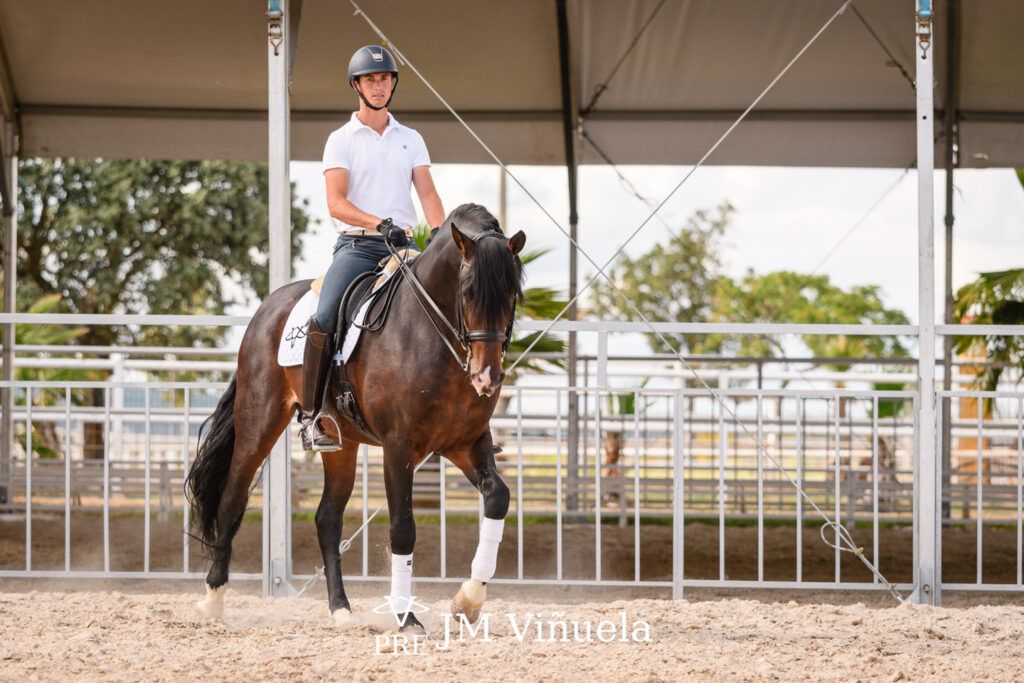 As a result of this background, he has received very important national and international awards.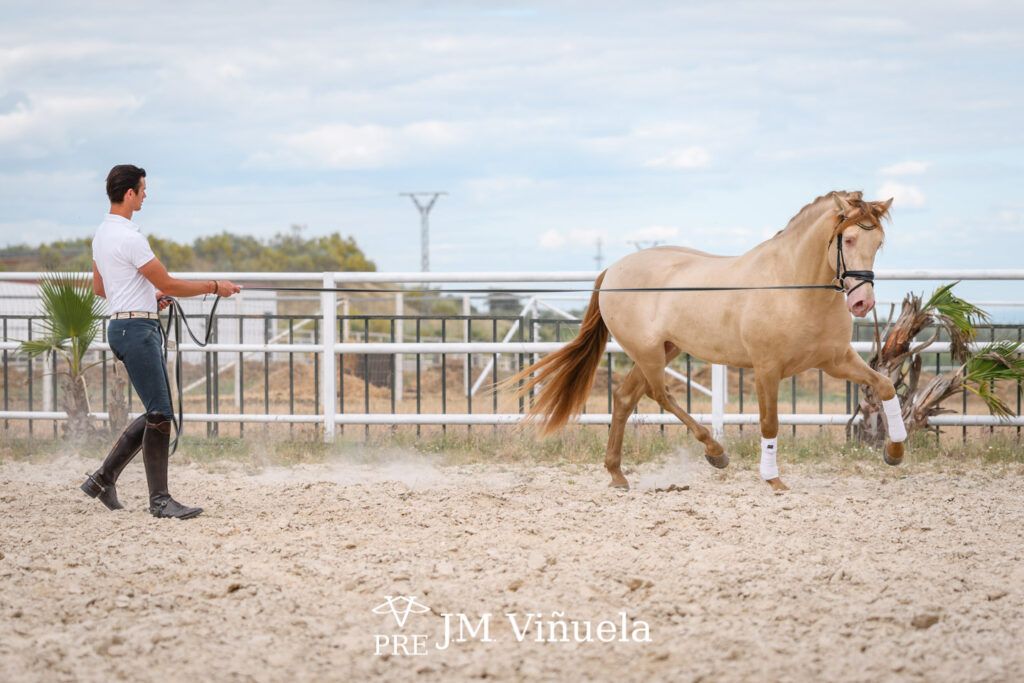 He is a professional specialist in dressage and dressage training for young riders.

In Yeguada J.M. Viñuela we will be happy to inform you about all these services, as we always like a personalized attention and we prefer that you call us or send us a message. Whatsapp +34 635 610 321 we will be happy to help you.
📸 All images by www.fotografiaequina.es