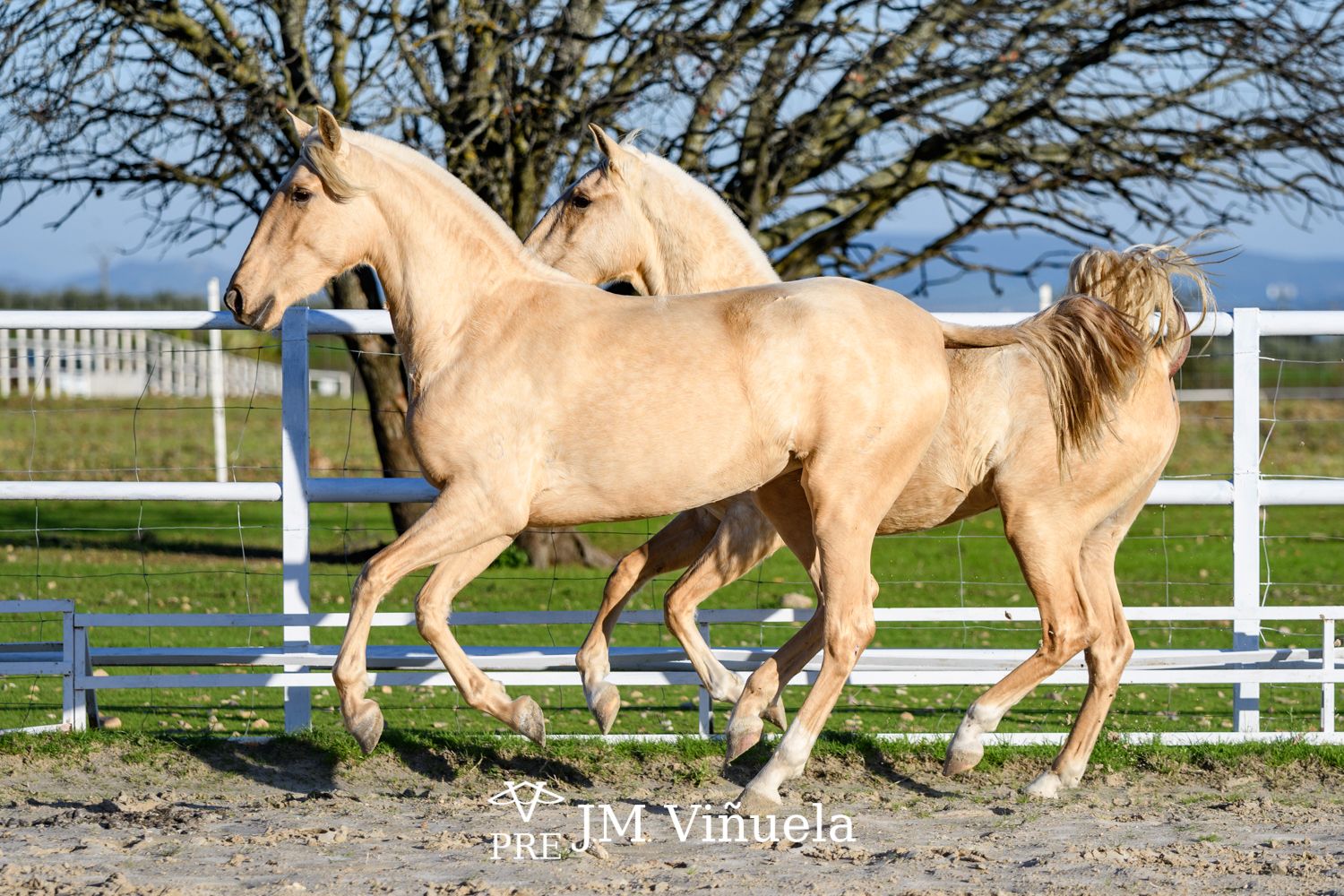 Licenciada LH & Frida LH II
Two beautiful two-year-old fillets have arrived at our stud to expand the breeding mares.
We are committed to quality and both "Licensed LH" and "Frida LH II" have it to spare. Granddaughters of the great stallion "Mariscal de Torre" certify spectacular origins, as you can see in his family trees.
Two Pony pre-layers Palomina with iron from Yeguada La Heroica by Sebastián Castella, which how could it be otherwise display incredible movements and elegance.
Together with a champion morphology, these two colts are very sure that they will give us some great specimens.
We have more than 200 horses waiting for you to choose yours, if you want more information do not hesitate to contact us, we also attend by WhatsApp.📞 +34 635 610 321 ✉ info@prejmvinuela.com
📸 All images by www.fotografiaequina.es