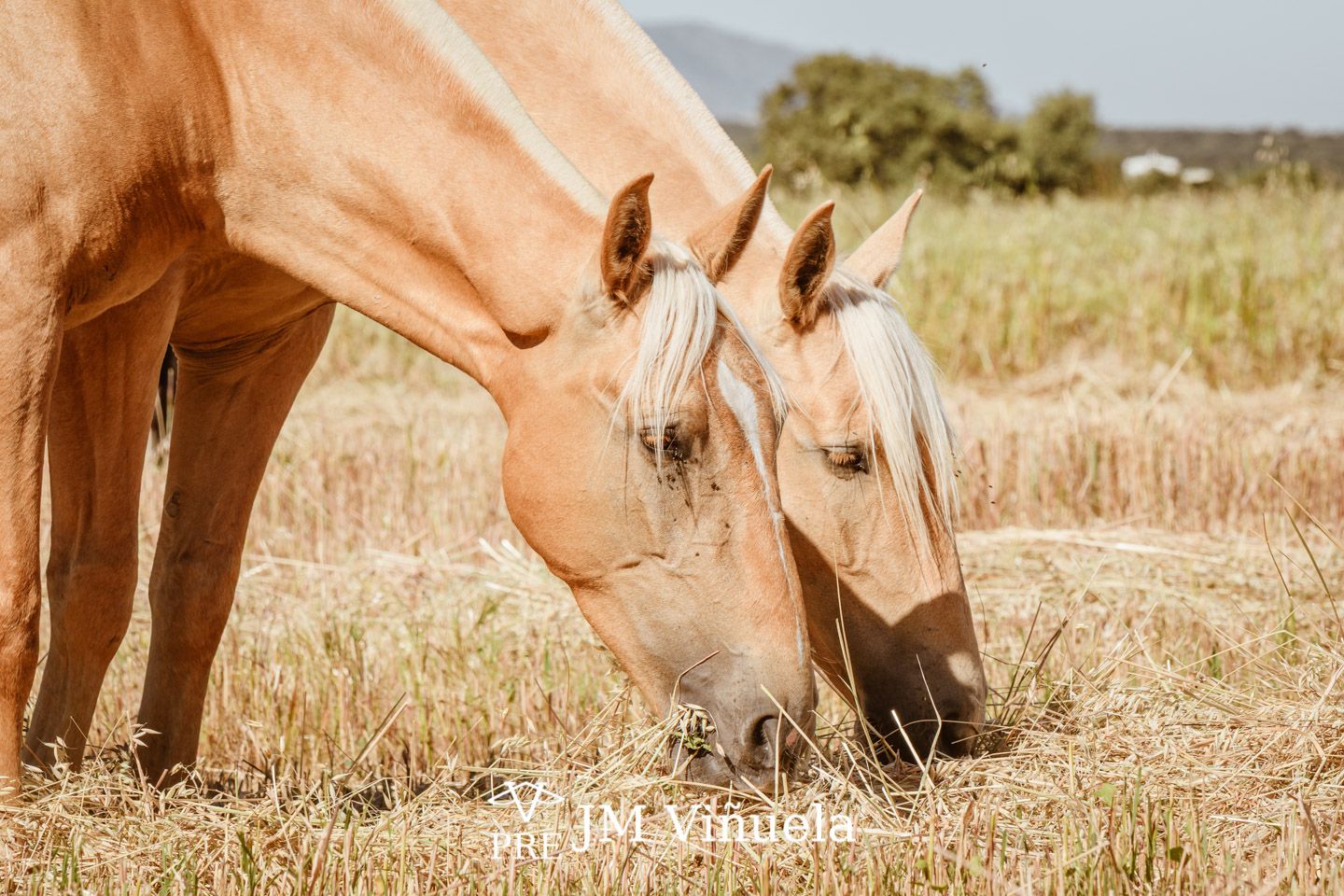 Licenciada LH & Frida LH II
More than a year ago we introduced you to these two mares as fillies, and we commented that they would become part of our broodmares. Today we announce that they are already pregnant by our stallion Banana Joe JC and we are very happy about it.
We update the pictures to show you how they are today, beautiful mares that we are very proud of.
We bet on quality and both "Licenciada LH" and "Frida LH II" have it in abundance. Granddaughters of the great qualified stallion "Mariscal de Torre" they certify spectacular origins, as you can see in their genealogical trees.
Two PRE Palomina layer mares with Sebastián Castella's Yeguada La Heroica brand, which, as could not be otherwise, display incredible movements and elegance.
Together with a morphology of champions, these two mares are sure to give us great specimens.
We have more than 200 copies waiting for you to choose yours, if you want more information do not hesitate to contact us, we also attend by WhatsApp.
+34 635 610 321 ✉ info@prejmvinuela.com
📸 All images by www.fotografiaequina.es