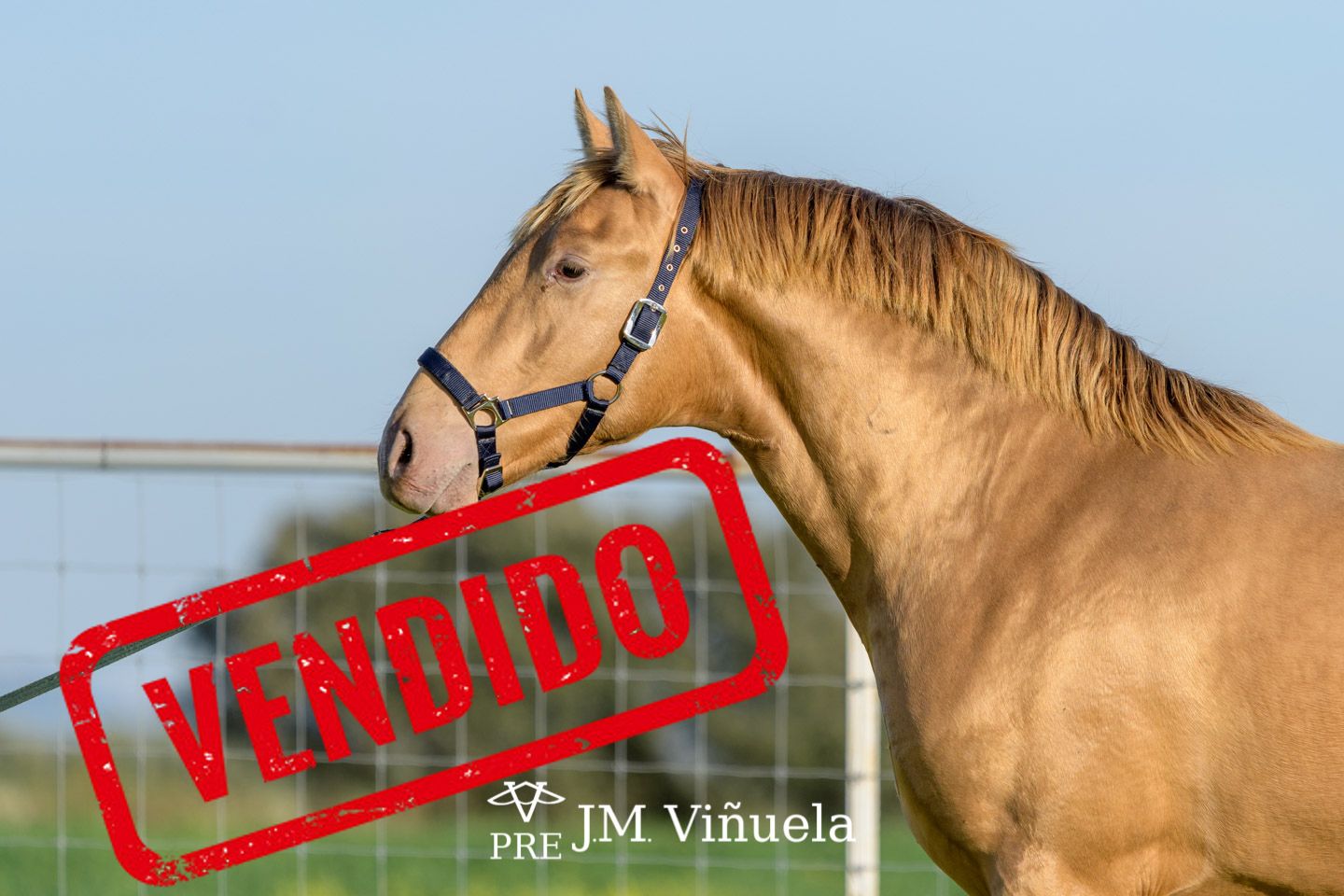 Ben Hur VI (Sold)
"Ben Hur VI" is a show, art made horse, a delight for the eye
Born on 29/07/2019 this colt of Isabela coat and exceptional morphology has a constitution and structure of baroque horse, joining in the same specimen several of the most demanded tendencies
"Ben Hur VI" is very calm, quiet, a pleasure to work with, with championship moves.
His origins, of the best that can be asked, son of the famous "Bronco PM" outstanding stallion of Paco Marti and brother of our star stallion "Banana Joe JC"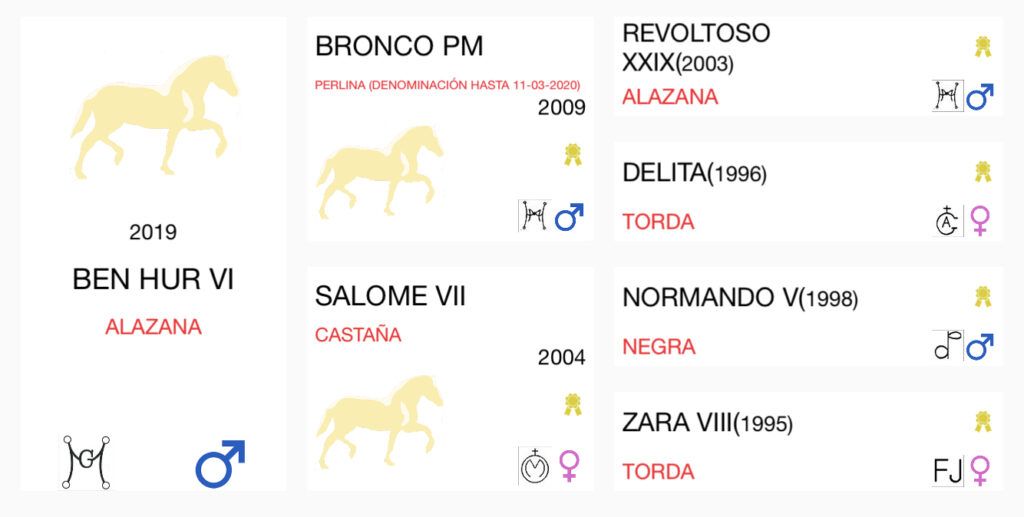 If we go back to its origins we find specimens that marked times in the breeding of the Pure Spanish Breed.
Marked with Paco Marti's iron, this colt marvel is an exclusive specimen, available at Yeguada J.M. Viñuela
We like to serve our clients in a personalized way.
Send 𝗪𝗵𝗮𝘁𝘀𝗔𝗽𝗽 +𝟯𝟰 𝟲𝟯𝟱 𝟲𝟭𝟬 𝟯𝟮𝟭 for any information on copies or prices, we will be happy to assist you
We accept reservations and ship worldwide, we take care of all documentation and formalities.
🏆🐴 𝗤𝘂𝗮𝗹𝗶𝘁𝘆 𝗮𝗻𝗱 𝗣𝗿𝗼𝗳𝗲𝘀𝘀𝗶𝗼𝗻𝗮𝗹𝗶𝘀𝗺🐴🏆
📸 All images by www.fotografiaequina.es