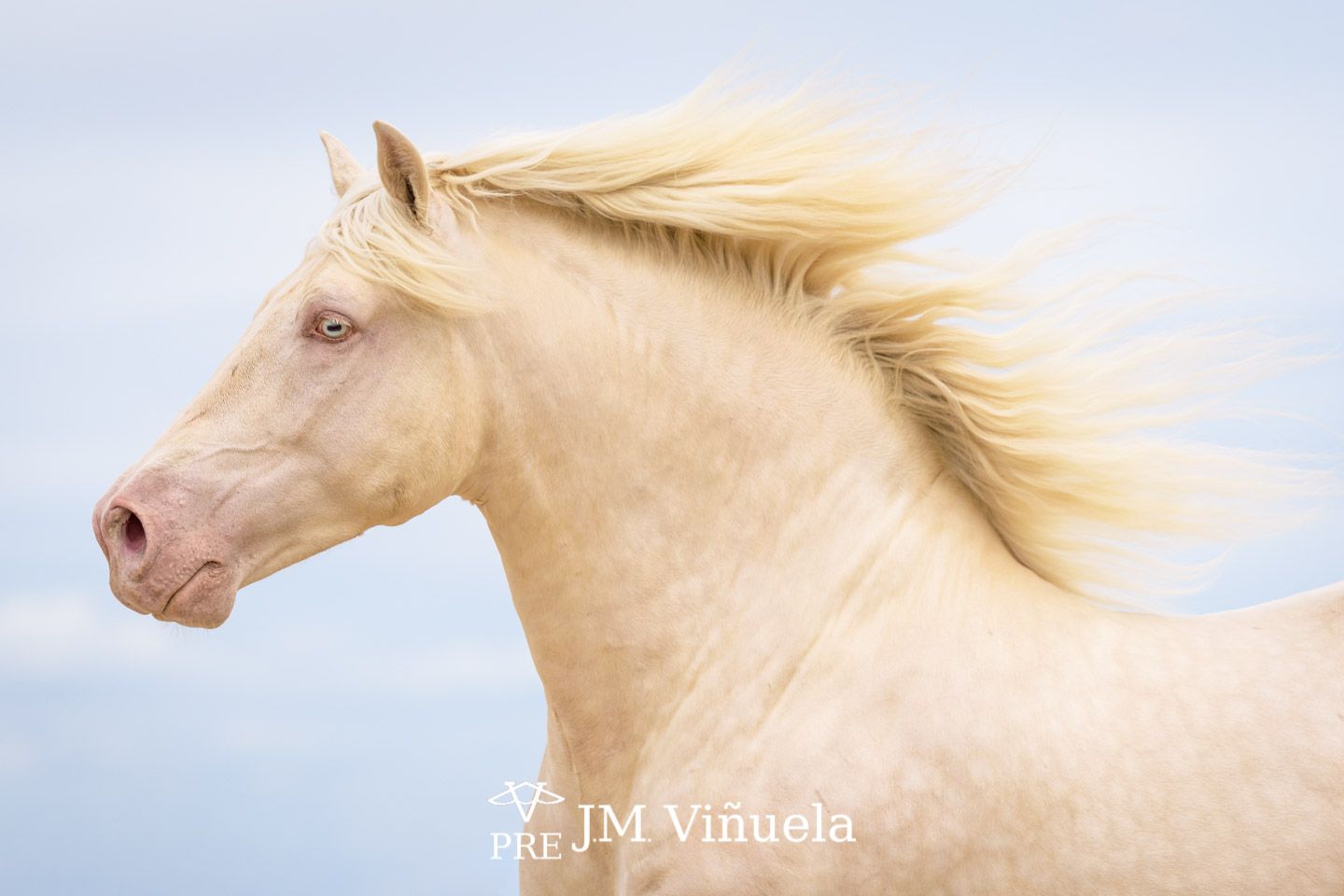 Boni Indalo
Today is a special day for us, because we present a stallion that is called to be the basis of one of our breeding lines for years to come.
This is "Boni Indalo" a wonderful Cremello coat stallion born on 02/07/2016.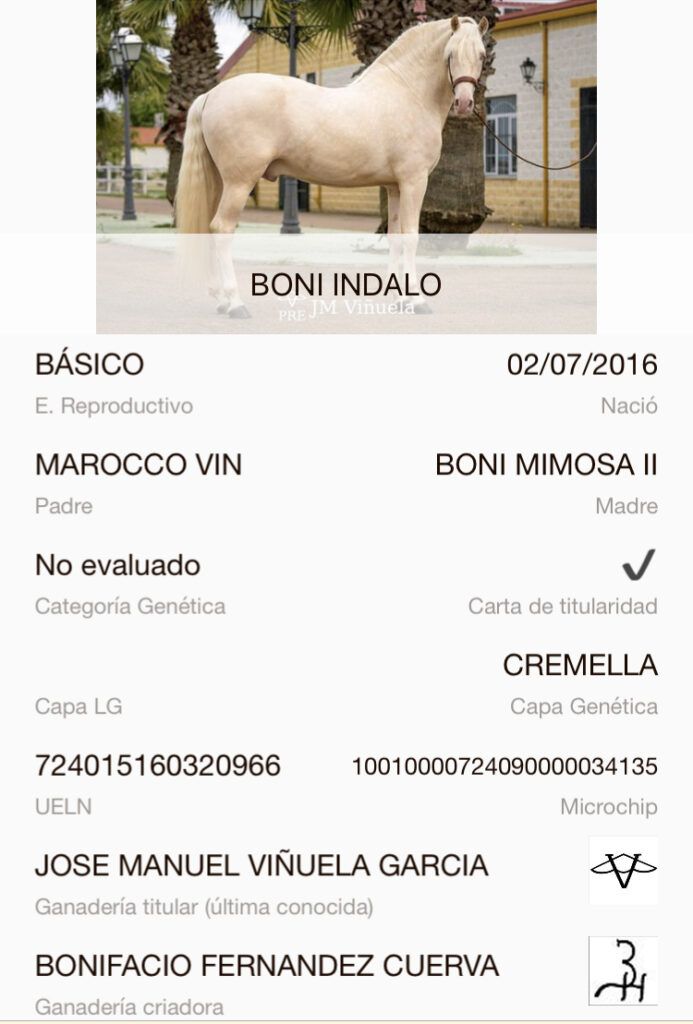 With him we start a new line of breeding, for what we are sure will be the trend of the next years in the Pure Spanish Horse..
With "Boni Indalo" and the mares we have specially selected for her crossbreeding, we will unite the tradition of the classic baroque horse with the trends in diluted coat colors.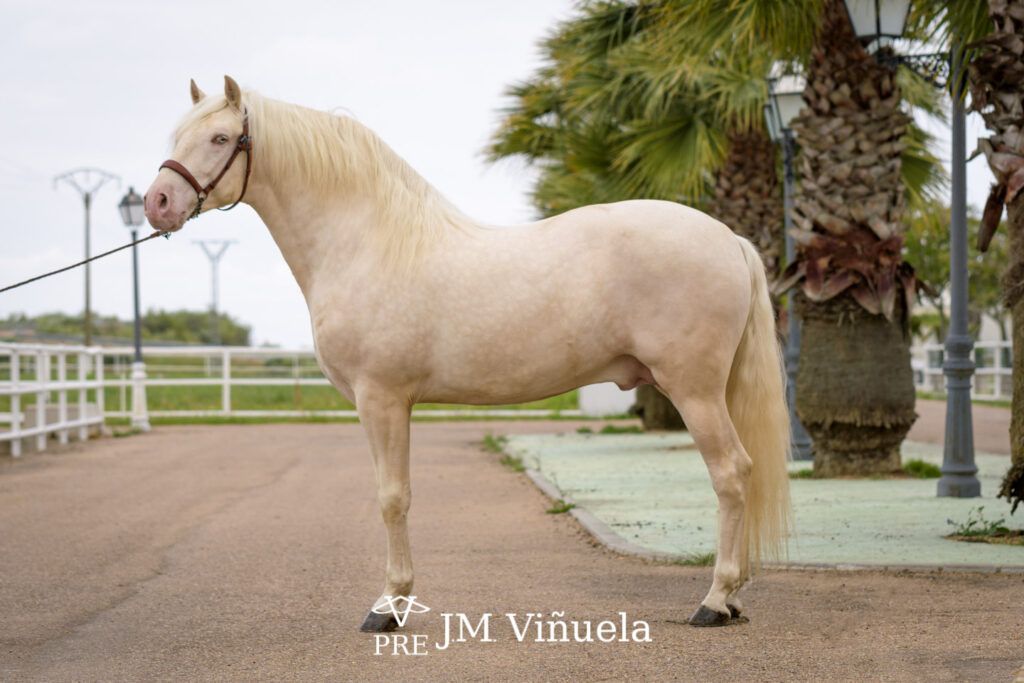 The classic and traditional morphology of the sturdy, strong, robust and muscular horse with a majestic, imperial beauty. The character that has made our horses famous for their nobility and capacity for work and dressage.
United at the forefront of trends in diluted coatings, with colors such as Cremello, Perlas or Perlinos.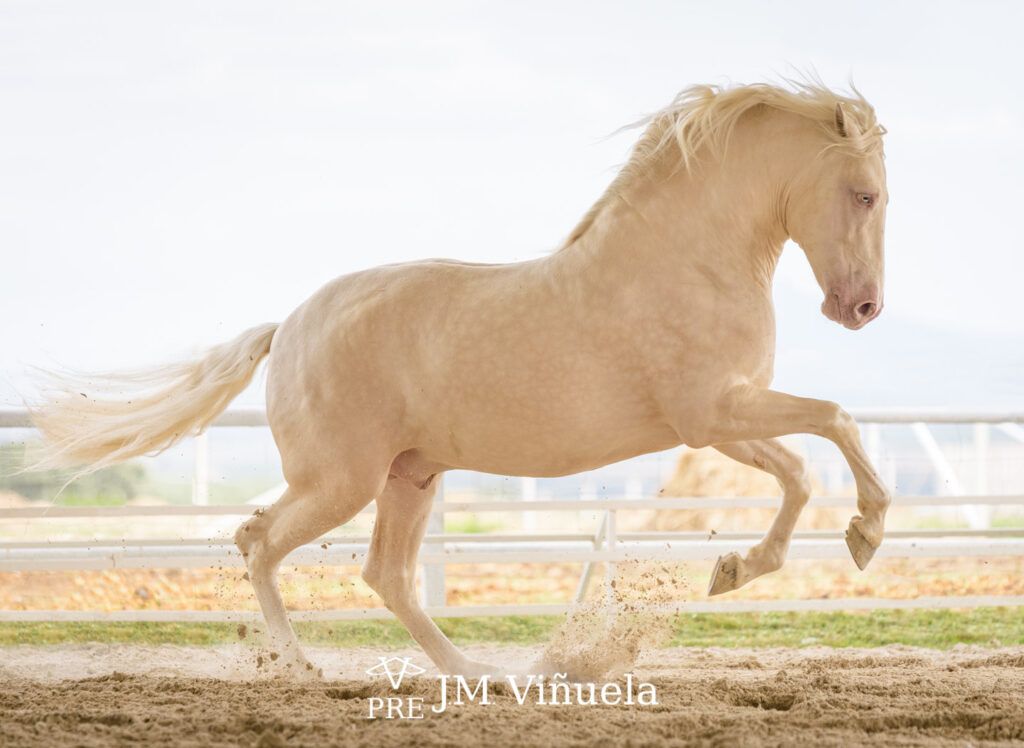 The search for the highest quality has always been one of our main objectives and we are starting with this new breeding line that makes us very excited and that many of our customers have already been demanding.
We know the work will be hard, but we are sure it will be satisfying for us as well as for our customers and friends.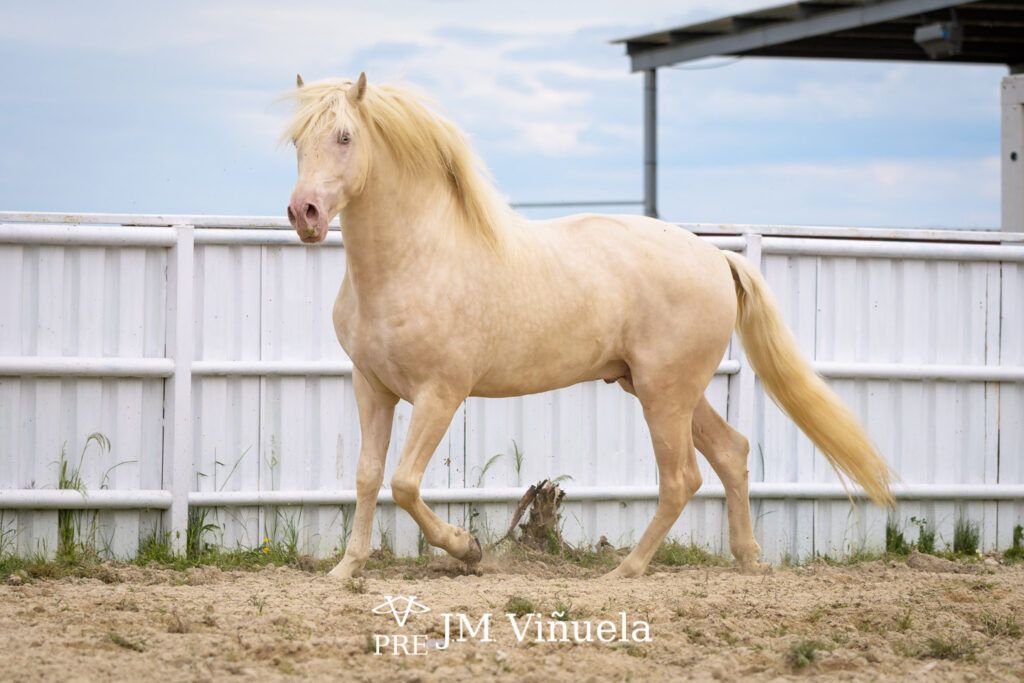 "Boni Indalo" is sired by internationally recognized stallions, such as his sire "Marocco Vin", one of the leading stallions in Costa Rica, or his grandsire "Talismán PM", from the most exclusive line of the Paco Marti stud.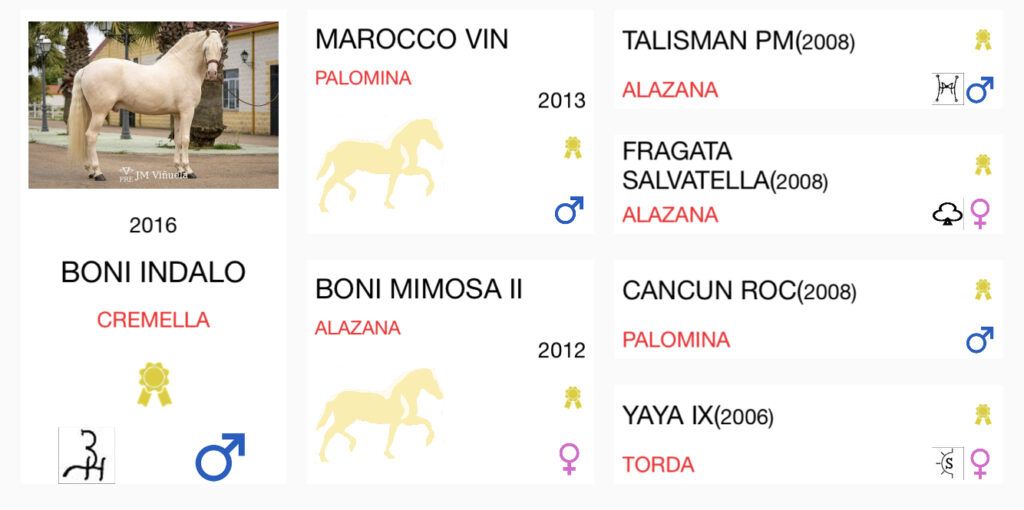 We like to serve our customers in a personalized way.
Send 𝗪𝗵𝗮𝘁𝘀𝗔𝗽𝗽 +𝟯𝟰 𝟲𝟯𝟱 𝟲𝟭𝟬 𝟯𝟮𝟭 for any information about specimens or prices, we will be pleased to assist you.
We accept reservations and ship worldwide, we take care of all documentation and arrangements.
📸 All images by www.fotografiaequina.es