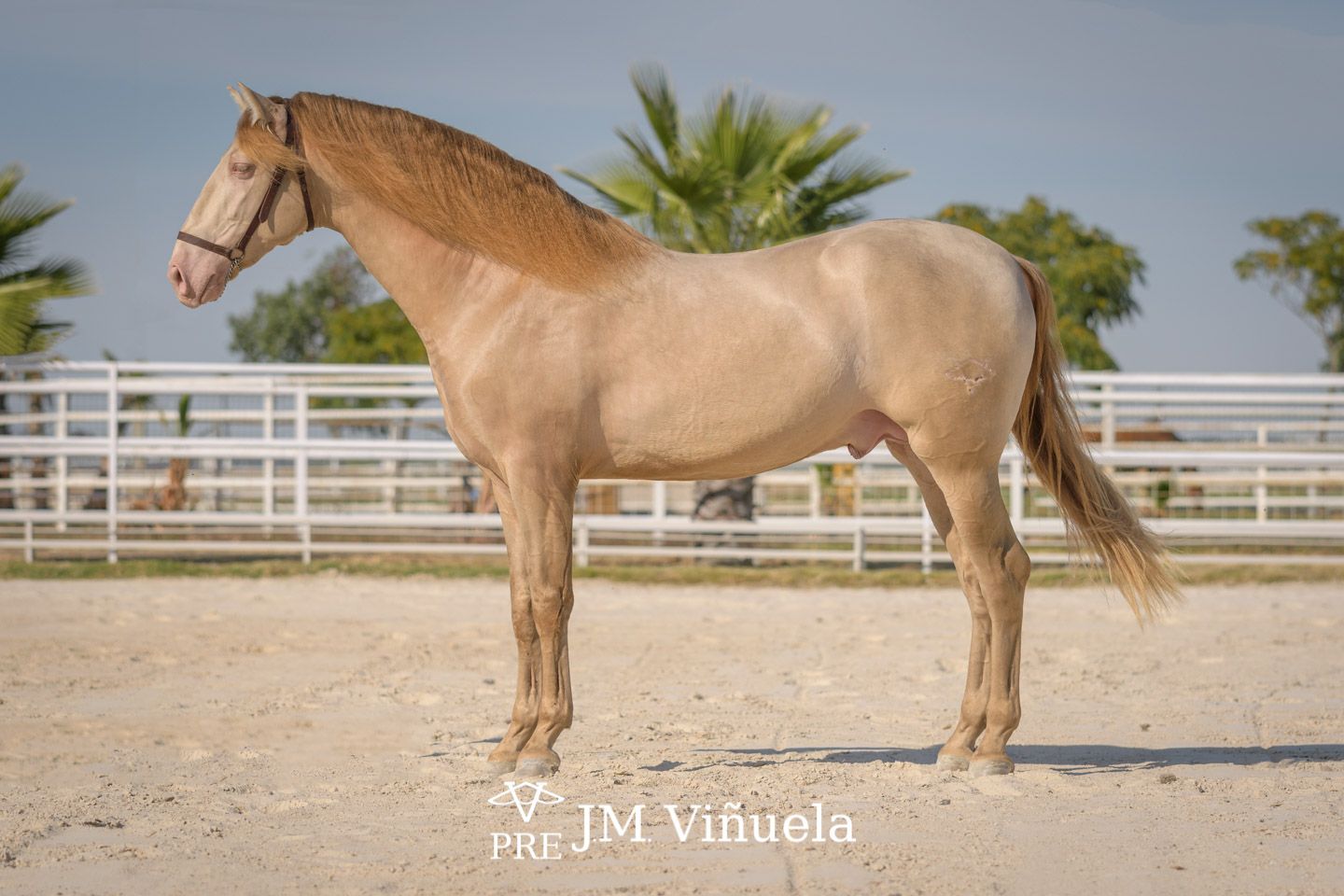 Favorito Bas II
When a horse is exceptional, it tends to give signs of that exceptionality from a very young age, practically from birth.> It starts with gestures, with innate movements, nobody shows them to it, they are simply there.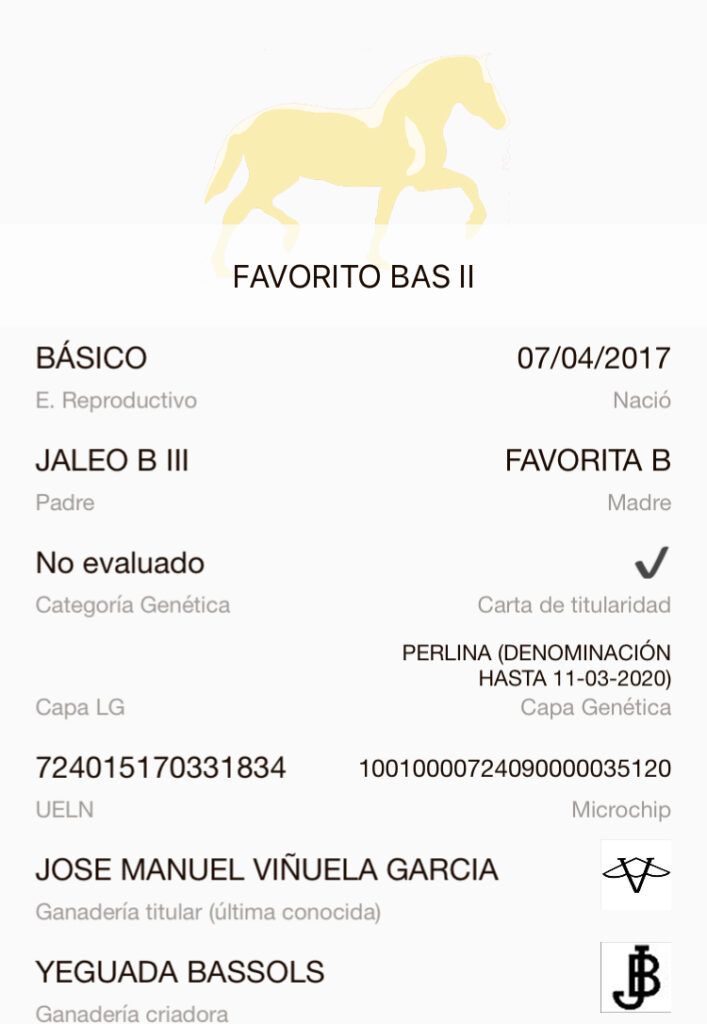 In addition, they begin to show what character they will have in the future, whether it will be noble, nervous or slow.

In the case of "Favorito Bas II" all the signs clearly showed that we would find a real champion, an exceptional specimen.
"Favorito Bas II", is one of the calls to be a reference in our stud and a reference for all our clients.

The impressive appearance of this Perlino, with its elegant and slow movements, its size, its nobility, are indicative of a great.
15 of our best mares are pregnant with "Favorito Bas II" and their births are expected in spring. We accept reservations in the womb.
His family tree is also impressive, discovering his origins impresses anyone, where among others his grandfather "Divino XVIII" another exceptional specimen stands out.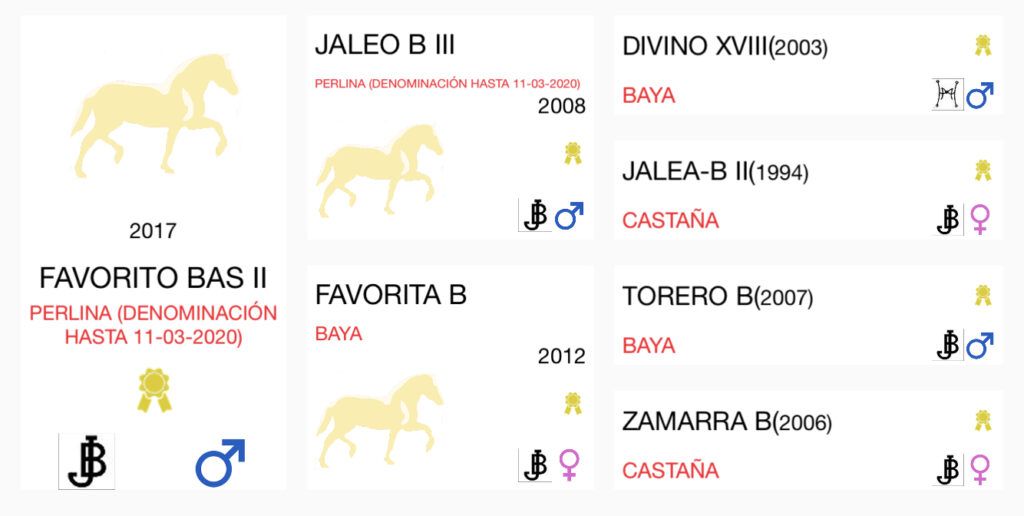 We like to attend to our clients in a personalised way.
Send𝗪𝗵𝗮𝘁𝘀𝗔𝗽𝗽 +𝟯𝟰 𝟲𝟯𝟱 𝟲𝟭𝟬 𝟯𝟮𝟭 for any information about copies or prices, we will be happy to assist you
We accept reservations and ship all over the world, we take care of all the documentation and formalities.
🏆🐴 𝗤𝘂𝗮𝗹𝗶𝘁𝘆 𝗮𝗻𝗱 𝗣𝗿𝗼𝗳𝗲𝘀𝘀𝗶𝗼𝗻𝗮𝗹𝗶𝘀𝗺🐴🏆
📸 All images by www.fotografiaequina.es