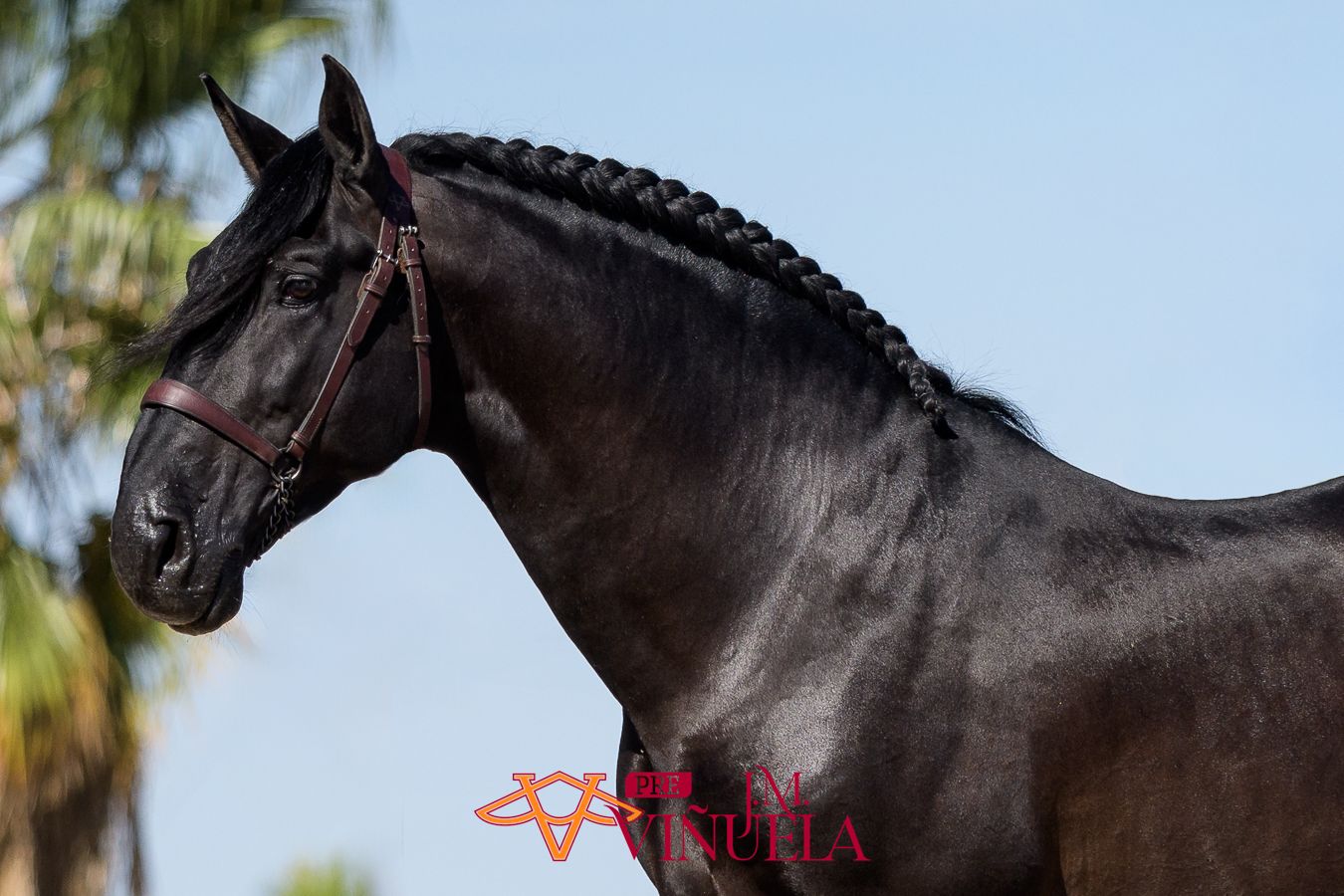 Isleño XCVIII
Welcome to Yeguada Viñuela, home of Isleño XCVIII!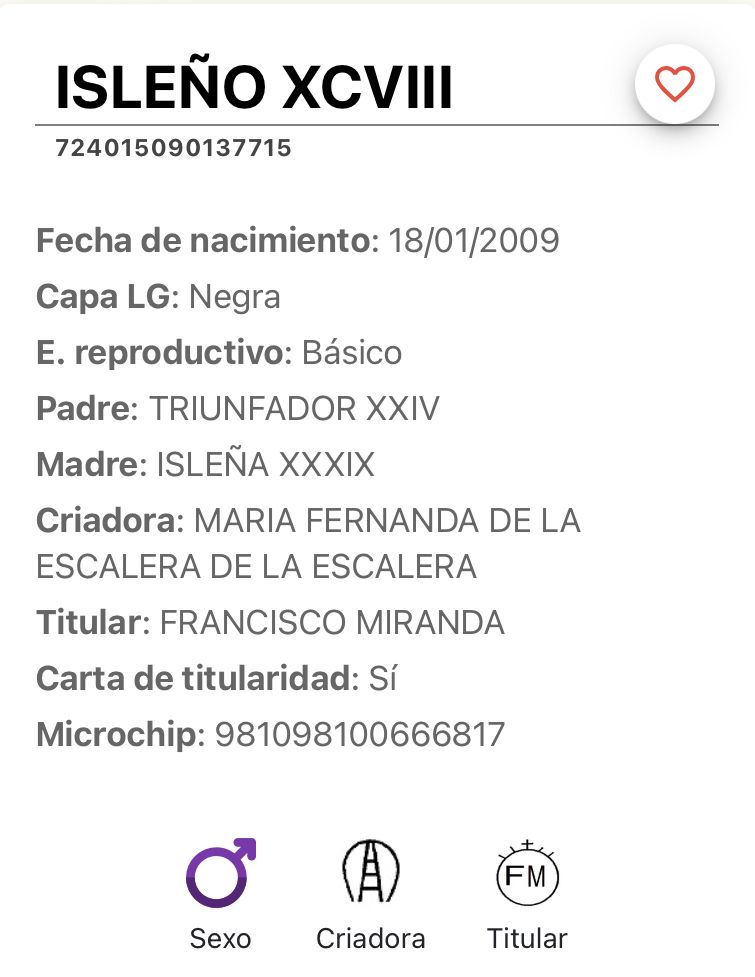 Isleño XCVIII is a black stallion that has left an indelible mark on equine breeding globally. His legacy of offspring is a constant source of pride and admiration in the equestrian world, and his reputation is unsurpassed.
This stallion is not just a pretty face; he is the epitome of equine excellence. His beauty and prestige are undeniable, but what really sets him apart is his ability to pass on his exceptional genetic quality and remarkable skills to his offspring. His offspring are champions in various disciplines and show exceptional performance in every competition.
Isleño XCVIII's influence on horse breeding is undeniable, and his legacy is a testament to his greatness as a breeder. When you choose Isleño XCVIII to enhance your breeding line, you are taking a step toward a future filled with high performance foals and horses.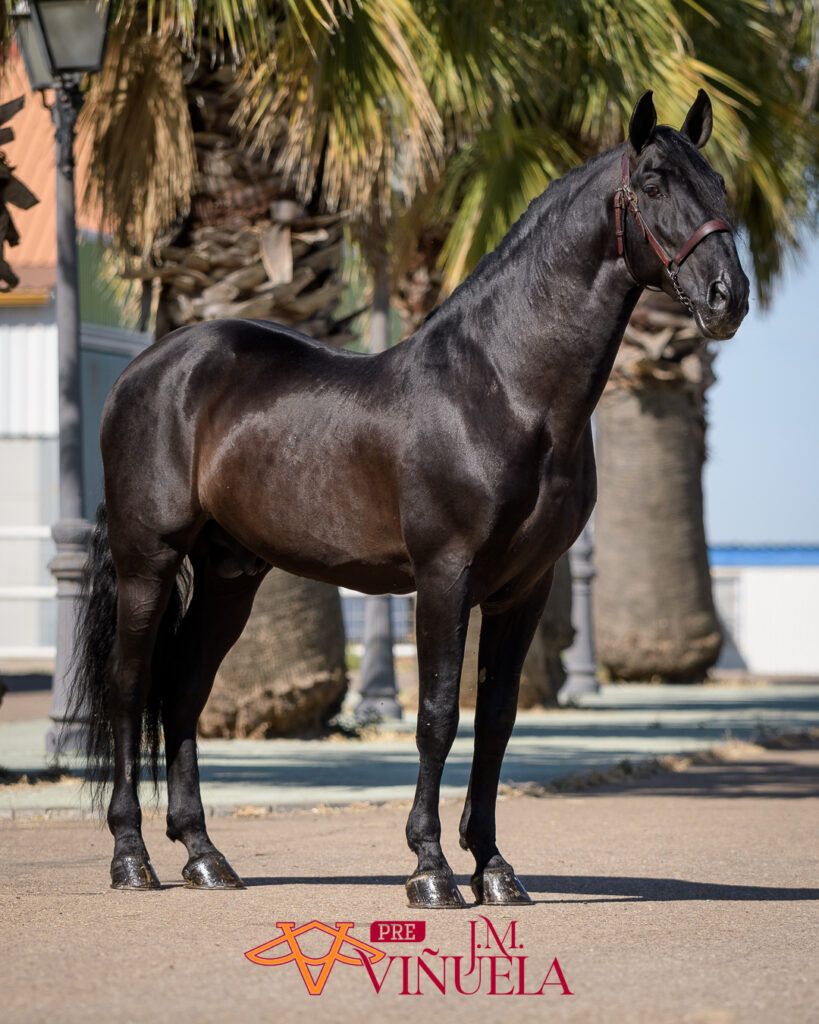 The availability of Isleño XCVIII for mating is an opportunity you won't want to pass up. Contact us for more information on how you can count on Isleño XCVIII's influence in your stud and take your breeding to the next level. At Yeguada Viñuela, we are committed to excellence in purebred Spanish horse breeding, and Isleño XCVIII is the epitome of that excellence.
We accept reservations and ship worldwide, we take care of all the documentation and arrangements.
We attend exclusively to our clients in a personalized way.
Send 𝗪𝗵𝗮𝘁𝘀𝗔𝗽𝗽 +𝟯𝟰 𝟲𝟯𝟱 𝟲𝟲𝟭𝟬 𝟯𝟮𝟭para any information about specimens or prices, we will be glad to help you.
🏆 🐴 𝐠𝐮𝐚𝐫𝐚𝐧𝐭𝐞𝐞 𝐨𝐟 𝐪𝐮𝐚𝐥𝐢𝐭𝐲, 𝐩𝐫𝐨𝐟𝐞𝐬𝐬𝐢𝐨𝐧𝐚𝐥𝐢𝐬𝐦 𝐚𝐧𝐝 𝐩𝐫𝐞𝐬𝐭𝐢𝐠𝐞. 𝐇𝐮𝐧𝐝𝐫𝐞𝐝𝐬 𝐨𝐟 𝐜𝐮𝐬𝐭𝐨𝐦𝐞𝐫𝐬 𝐚𝐫𝐨𝐮𝐧𝐝 𝐭𝐡𝐞 𝐰𝐨𝐫𝐥𝐝 𝐞𝐧𝐝𝐨𝐫𝐬𝐞 𝐮𝐬 ⭐⭐⭐⭐⭐
📸 All images by www.fotografiaequina.es