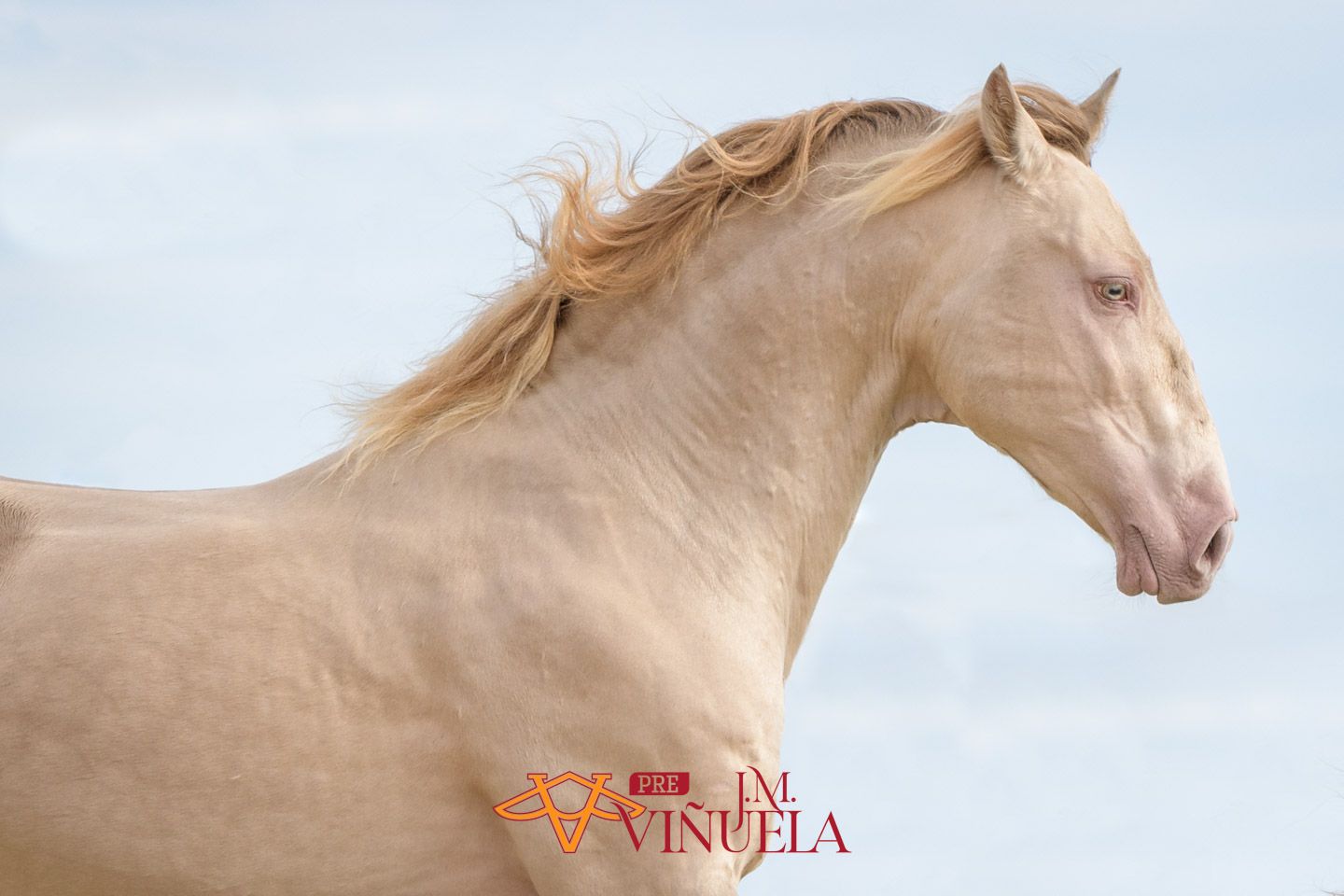 Jaleo B III
Today we present a very special specimen.
He is "Jaleo B III" a Perlina stallion born on 02/04/2008.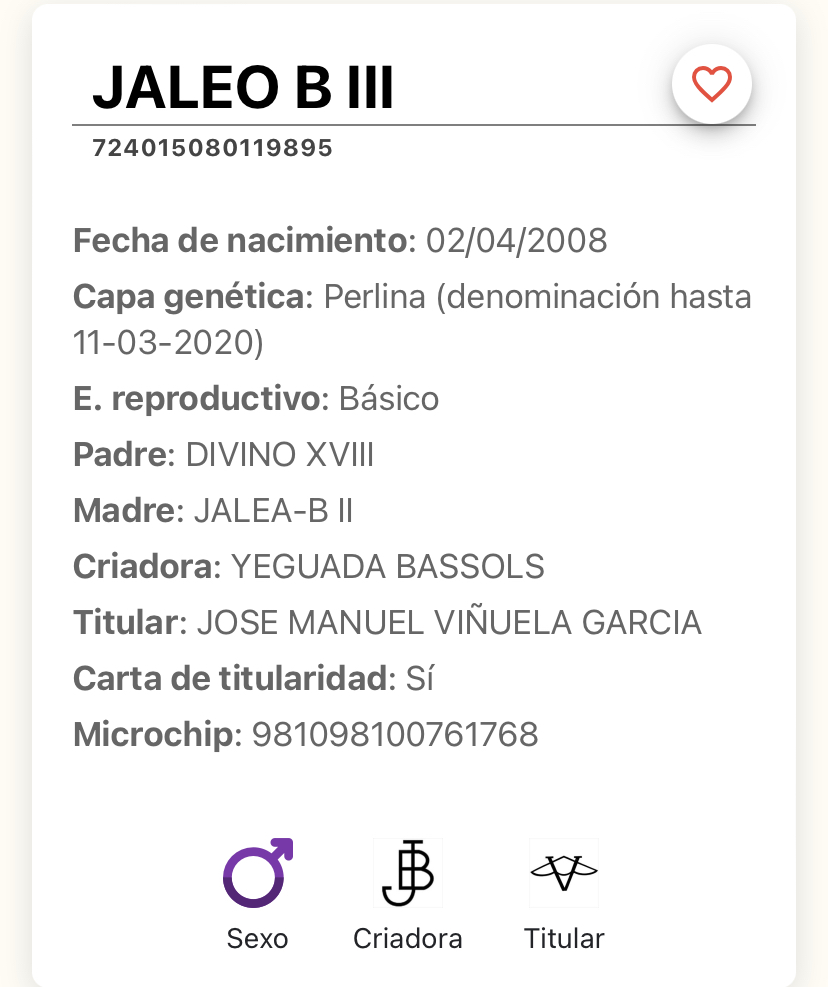 And we say that it is very special because of its genetic characteristics, which it transmits in a spectacular way and that curiously all its descendants have something special.

As for example our stallion "Favorito Bas II" or "Cataleya COB Viñuela" specimens that, by their characteristics, stand out and that are direct sons of him. You can see them in this web.
We are not going to talk about his morphology and beauty, we will let the pictures do it for us. Just two notes, the brightness of his coat is very special and you have to see it for yourself to check it, it is a spectacle.
The second point is the grandfather of the mare that has attracted the most attention at SICAB 2022, the spectacular "Unica K", a Torda mare with a unique pattern in her coat.

"Jaleo B III" is available for breeding and semen shipment (via veterinarian) in conditions that can not be missed. Contact us without obligation.
We accept reservations and ship worldwide, we take care of all documentation and arrangements.
We attend exclusively to our clients in a personalized way.
Send 𝗪𝗵𝗮𝘁𝘀𝗔𝗽𝗽 +𝟯𝟰 𝟲𝟯𝟱 𝟲𝟲𝟭𝟬 𝟯𝟮𝟭para any information about specimens or prices, we will be glad to help you.
🏆 🐴 𝐠𝐮𝐚𝐫𝐚𝐧𝐭𝐞𝐞 𝐨𝐟 𝐪𝐮𝐚𝐥𝐢𝐭𝐲, 𝐩𝐫𝐨𝐟𝐞𝐬𝐬𝐢𝐨𝐧𝐚𝐥𝐢𝐬𝐦 𝐚𝐧𝐝 𝐩𝐫𝐞𝐬𝐭𝐢𝐠𝐞. 𝐇𝐮𝐧𝐝𝐫𝐞𝐝𝐬 𝐨𝐟 𝐜𝐮𝐬𝐭𝐨𝐦𝐞𝐫𝐬 𝐚𝐫𝐨𝐮𝐧𝐝 𝐭𝐡𝐞 𝐰𝐨𝐫𝐥𝐝 𝐞𝐧𝐝𝐨𝐫𝐬𝐞 𝐮𝐬 ⭐⭐⭐⭐⭐
📸 All images by www.fotografiaequina.es