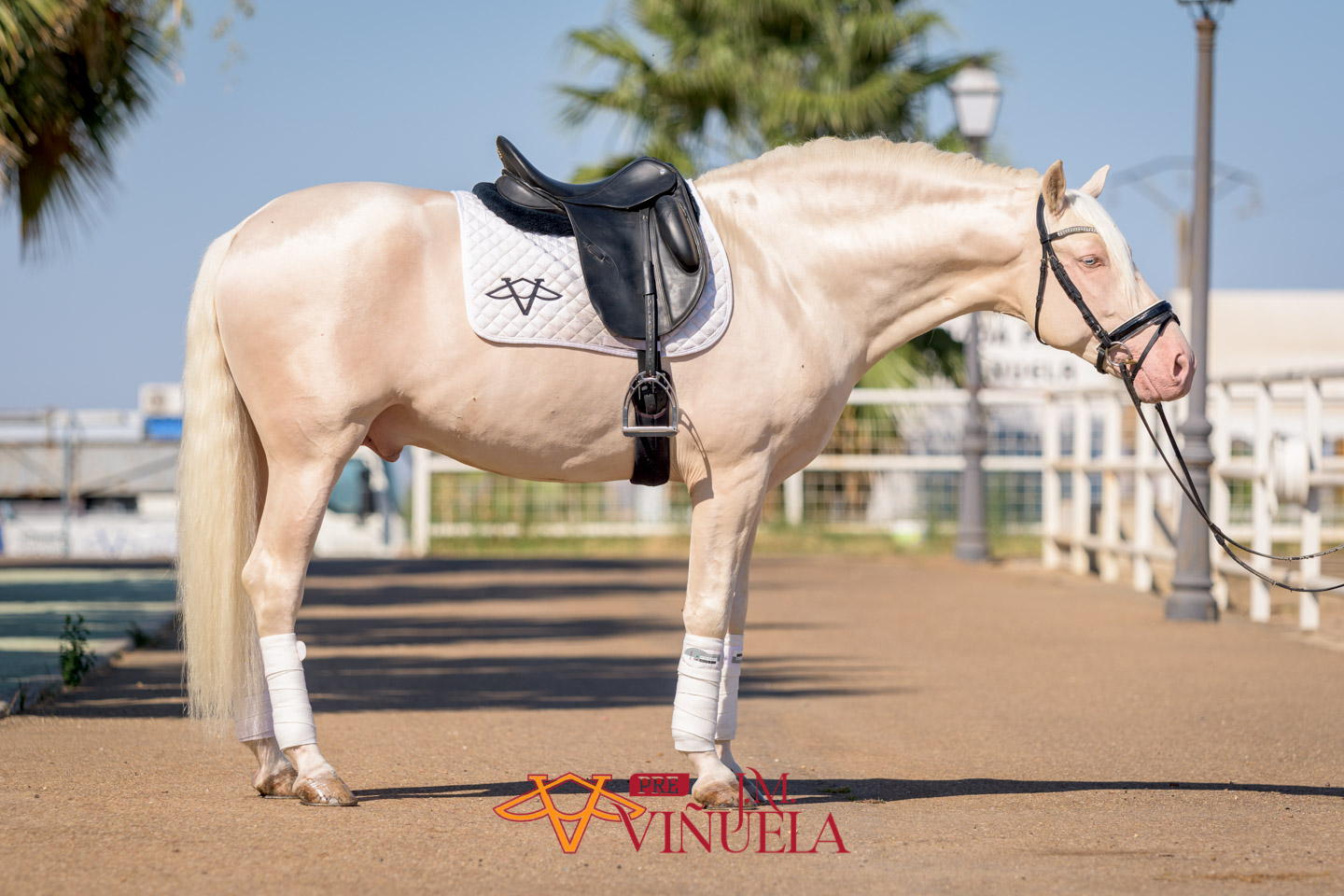 Boni Indalo, dressage
We already introduced you to "Boni Indalo" at the time, we have high hopes for him and the new breeding line we have started.
If you want to know more about his origins and the concept of Boni Indalo's baroque horse, visit his website.
Today it's time to show you this impressive specimen ridden by Maite Molina, a superb rider and trained by Javier Casarrubios, our trainer and dressage expert.
His current level is level 4 or medium, but thanks to his intelligence and extraordinary character, his learning is very fast and easy.
"Boni Indalo" dismantles the false belief that dilute coat horses are not suitable for riding and working. In our stud we are obtaining magnificent specimens of dilute coat with an extraordinary riding level.
Aceptamos reservas y realizamos envíos a todo el mundo, nos encargamos de toda la documentación y gestiones.
We attend exclusively to our clients in a personalized way.
Send 𝗪𝗵𝗮𝘁𝘀𝗔𝗽𝗽𝗽 for any information about specimens or prices, we will be glad to help you.
The prestige, quality and professionalism of our stud farm endorse us, with hundreds of satisfied customers all over the world..
🏆 🐴 Quality and Professionalism🐴🏆
📸 All images by www.fotografiaequina.es