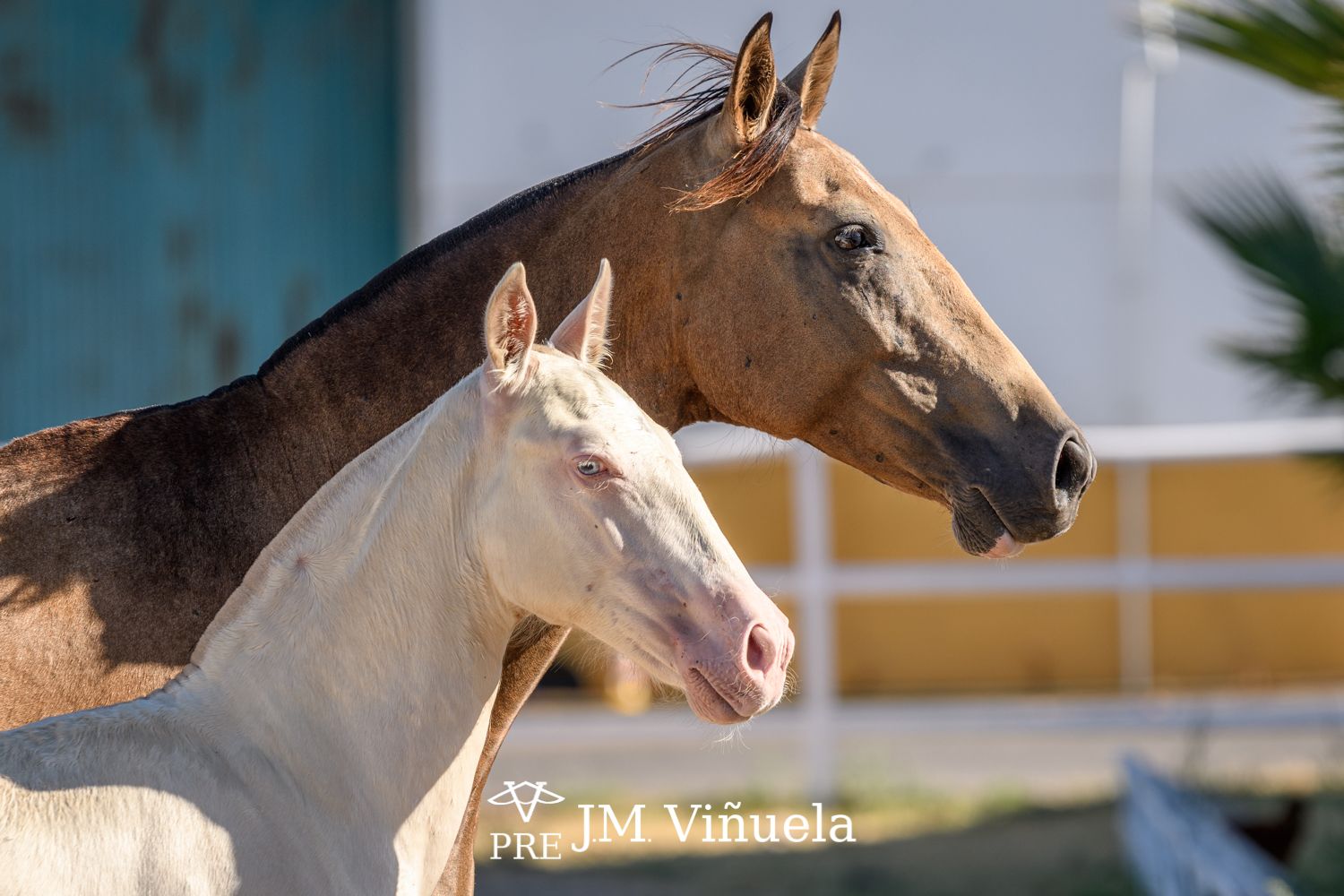 Breeding mares
The importance of the genetics of mothers, in the breeding of horses, is more than scientifically proven.

The female chromosome is larger than the male, so the genetic information provided is greater by the mother than by the father.
That is why we take special care in selecting the best mother mares for breeding in our stud farm.
This selection along with the genetic study of the male and careful planning in the selection and breeding, makes our foals unique and special specimens.
We do not leave anything to chance, we carry out genetic studies of all our cattle, according to the advice of our experts to get the best results and with it, the best specimens.
These are some of our breeding mares and their current foals, their elegance, beauty and nobility are transmitted in each image.

They are "Martinika" "Novelty IV" "Restless LXXIII" "Nevada CLXXII"
Currently we have more than 200 copies in our farms and foals of all layers for sale.
We export all over the world and take care of everything, preparation, documentation and transportation, you just have to choose.
⁣⁣⁣ And as always, if you need more information we are available at: ⁣⁣
📞 +34 635 610 321 ✉ info@prejmvinuela.com⁣⁣⁣⁣
📸 All images by www.fotografiaequina.es