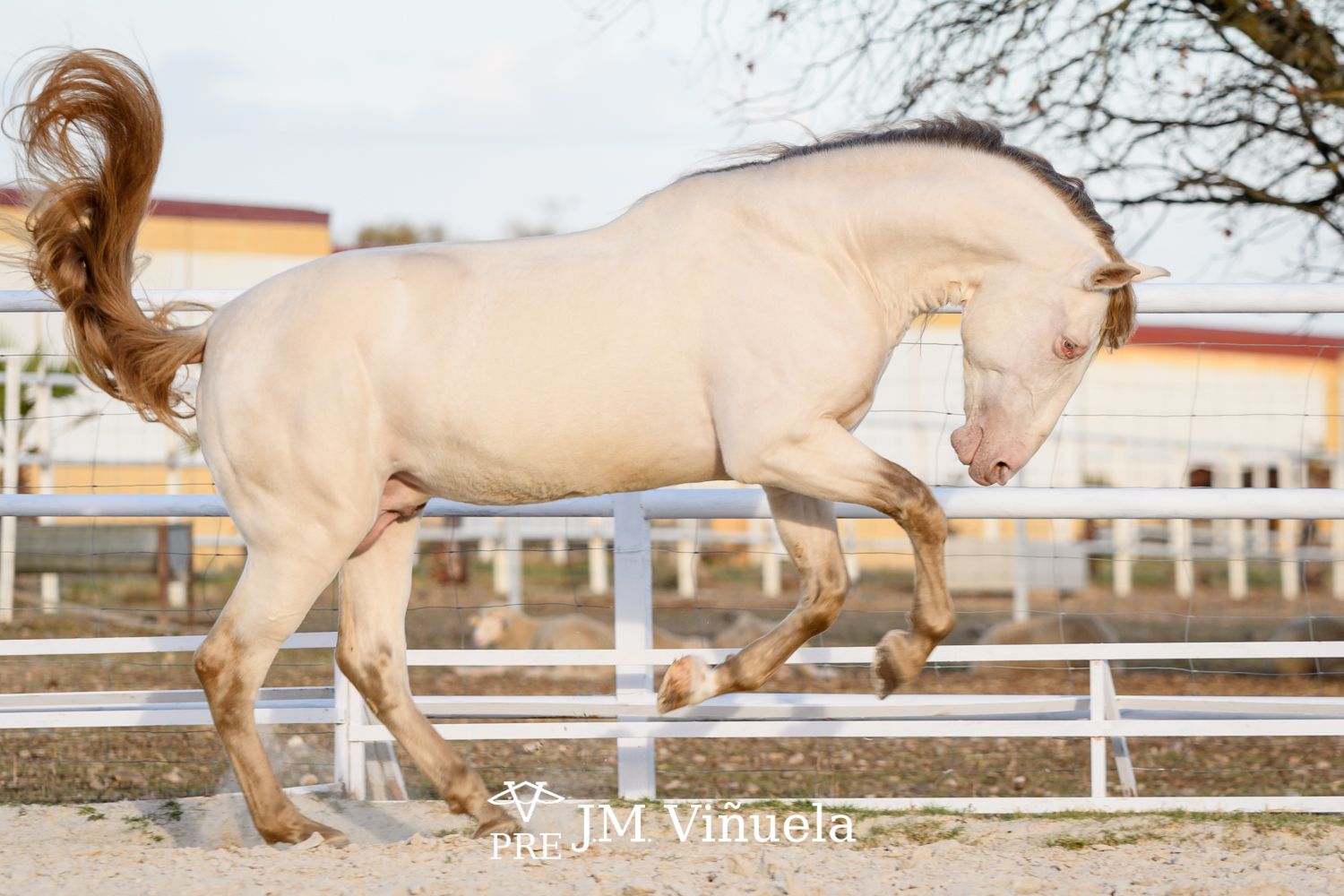 SICAB 2019
The SICAB is the International Exhibition of the Purebred Spanish Horse and which is consolidated as the largest equestrian event in the world around the Spanish purebred horse. It is celebrated in Seville between November 19 and 24 and we will be there.
We are very happy to participate in SICAB and show some of our jewels, this time to Banana Joe JC and Ecuador of Terra, two wonders that we are sure will delight visitors to such an important event.
We specialise in breeding horses with diluted coats including double cream, palomino, buckskin and pearl.
Please contact us or find us at SICAB and we will be happy to show you our horses.
We are only an hour and a half from SICAB from Seville and no need to deviate if they come from Madrid.
If you wish to make an appointment at our stud to see the more than 200 specimen we have available, do not hesitate to contact us by phone or WhatsApp at +34 635 610 321 or via email info@prejmvinuela.com
📸 All images by www.fotografiaequina.es