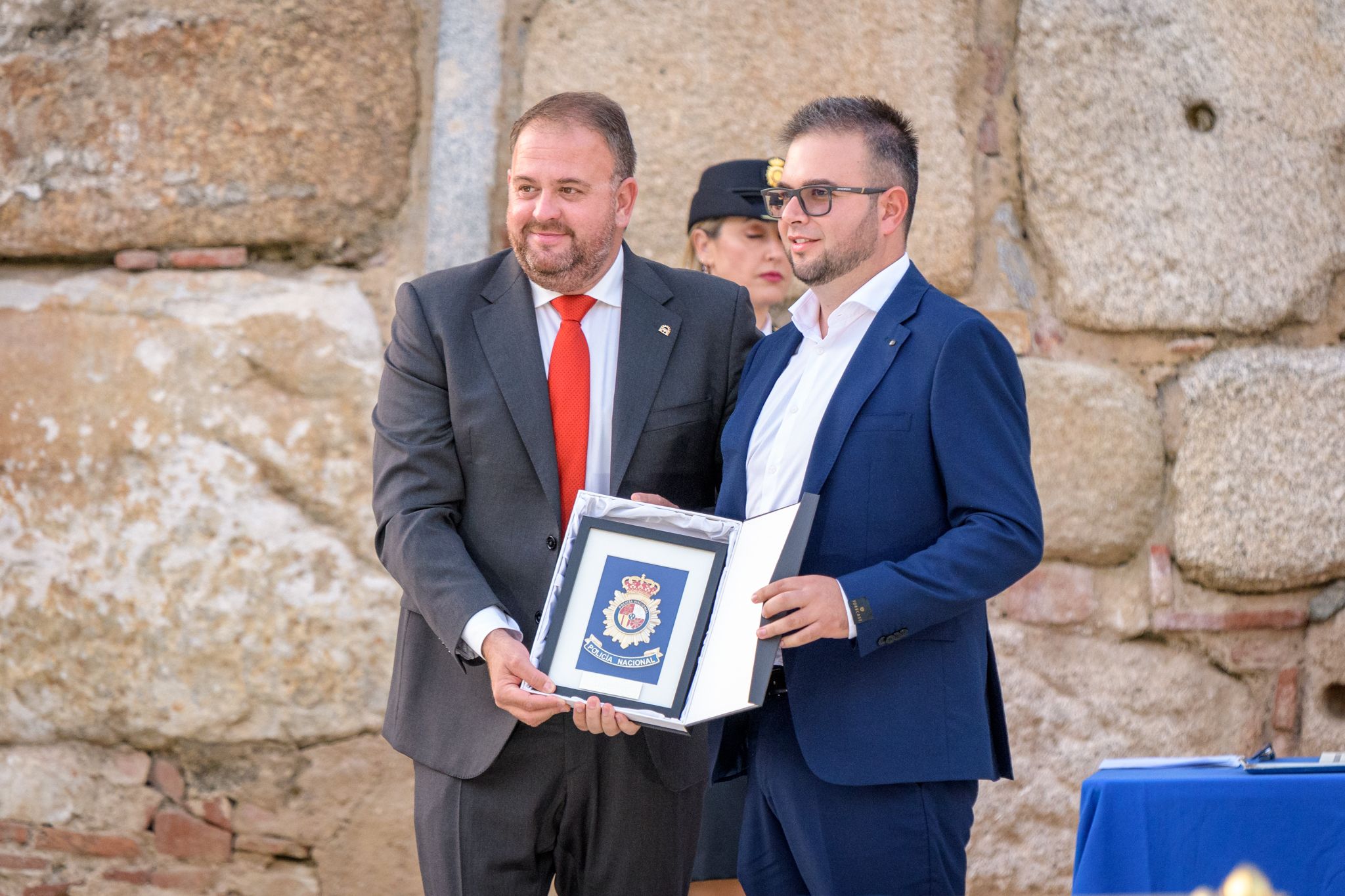 National Police Mention
Today we are very happy, on the occasion of the feast of the Holy Guardian Angels Patrons of the Police, Police Day, we were given in the wonderful Temple of Diana de Mérida, a Metopa for the selfless collaboration with the cavalry units of the National Police visiting our city.
It is an honor for us to receive this mention and we would like to thank the National Police Force and especially Commissioner Aurelio Fernández Sánchez for this recognition.
We will always be at the disposal of the security forces of Spain, for their commendable work and the enormous effort they make for peaceful and secure coexistence.
The mention was received by our manager Mr. José Manuel Viñuela from the Mayor of Mérida, Mr. Antonio Rodríguez Osuna.