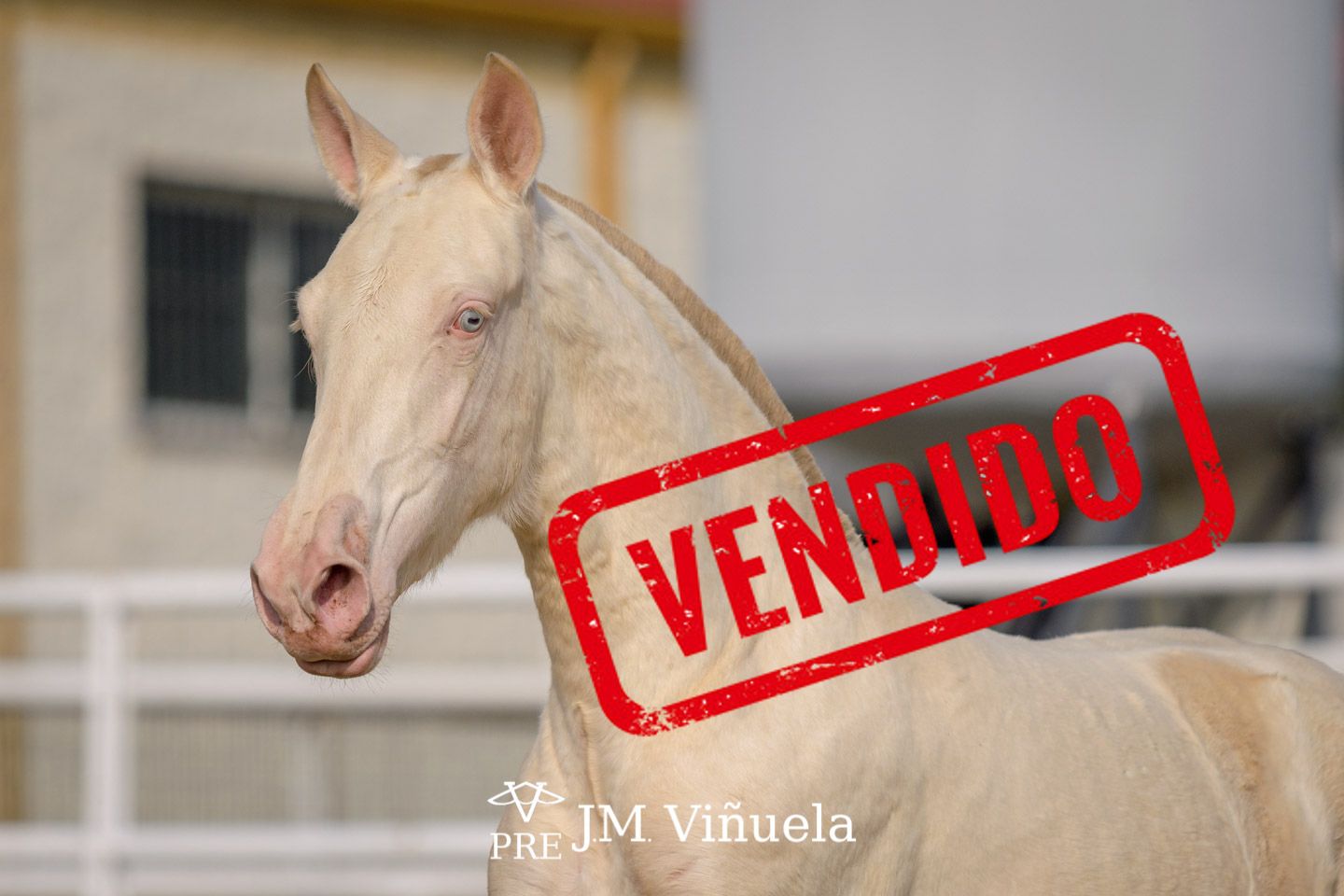 Goloso de Viñuela (Sold)
Today we bring you a genetic, morphological and styling marvel.
This is "Goloso de Viñuela" colt born 15/05/2020 and bred in our house. With the new nomenclature he is a Perlino coat.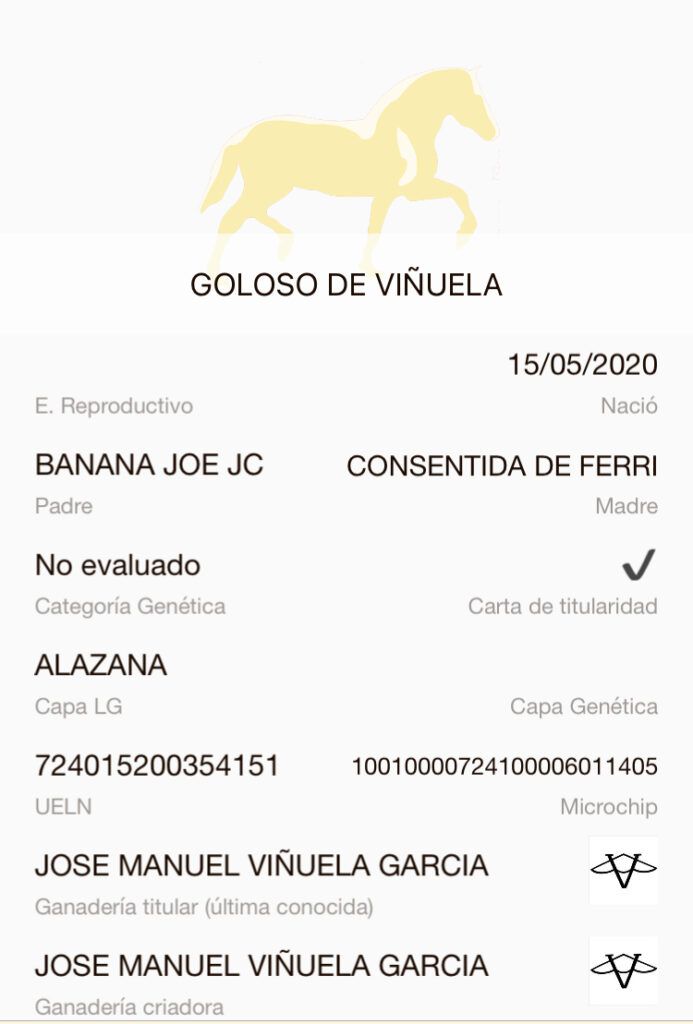 A spectacle on the track, with movements that only great champions have.
Beautiful morphology, within the breed standard, perfect.
The line he comes from is the most important and famous within the diluted layers, son of our stallion "Banana Joe JC". On his mother's side, grandson of "Revoltoso XXIX" and on his father's side, grandson of "Bronco PM", the best of the best of the Paco Marti breeding.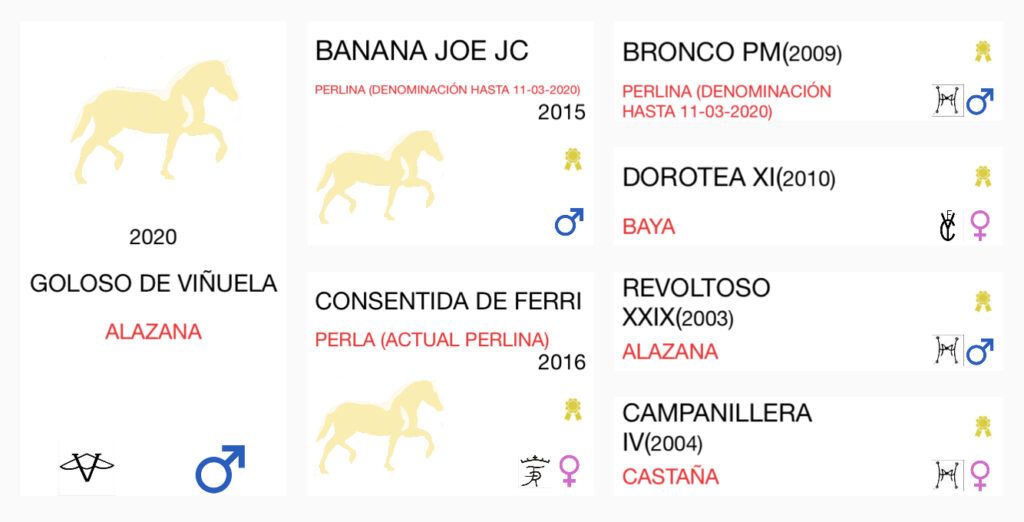 With all this, we don't think it will be for sale for long, we are sure that as it flies on the track, it will fly fast from our house. Don't wait or you will miss the opportunity.
We like to serve our customers in a personalized way.
Send𝗪𝗵𝗮𝘁𝘀𝗔𝗽𝗽 +𝟯𝟰 𝟲𝟯𝟱 𝟲𝟭𝟬 𝟯𝟮𝟭 for any information about specimens or prices, we will be pleased to assist you.
We accept reservations and ship worldwide, we take care of all documentation and arrangements.
🏆🐴 𝗤𝘂𝗮𝗹𝗶𝘁𝘆 𝗮𝗻𝗱 𝗣𝗿𝗼𝗳𝗲𝘀𝘀𝗶𝗼𝗻𝗮𝗹𝗶𝘀𝗺🐴🏆
📸 All images by www.fotografiaequina.es