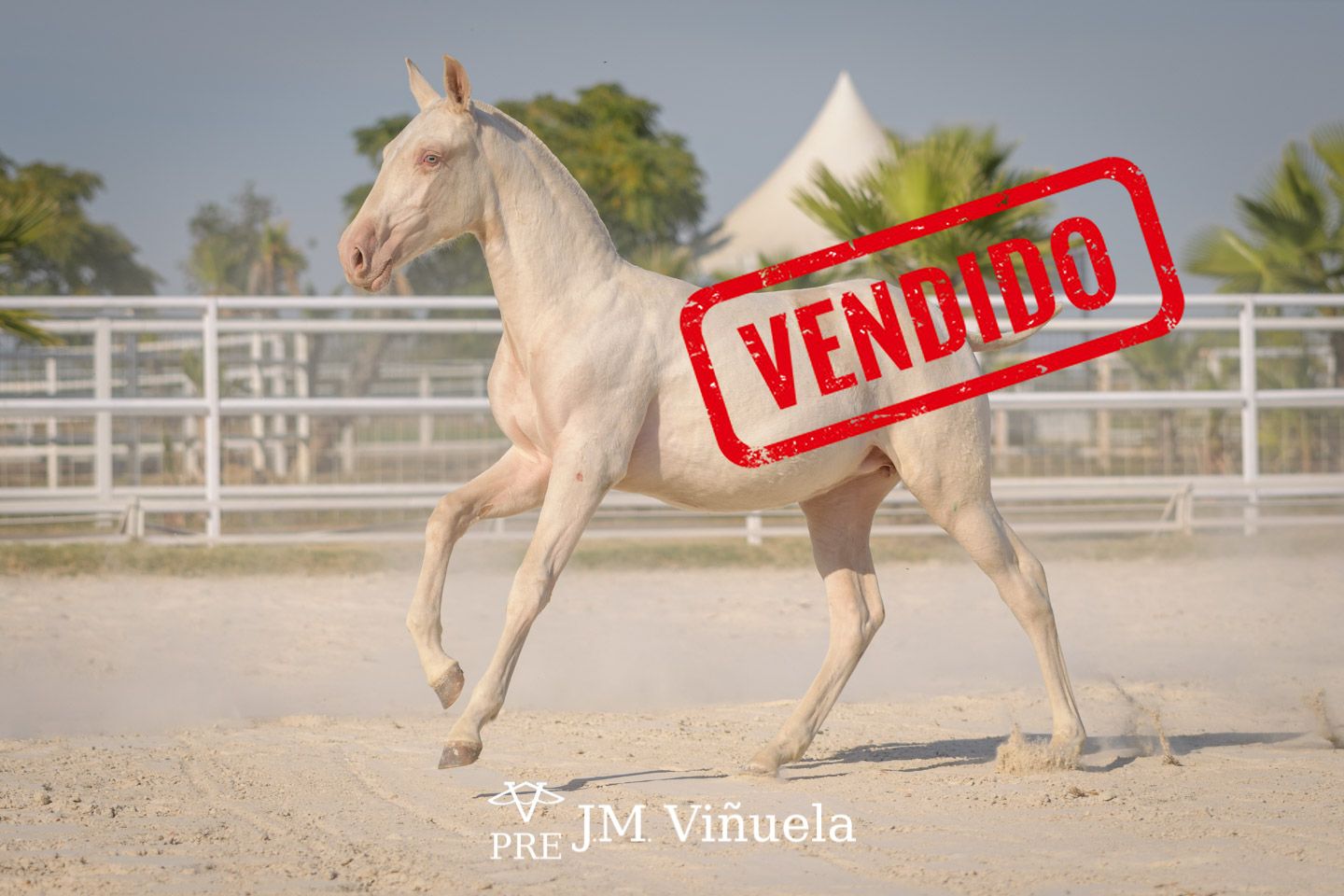 Quintra de Viñuela (Sold)
We present to you "Quintra de Viñuela" a magnificent filly born on 08/04/2020 that with the new denomination is considered "Palomina Perla" color before "Perlina".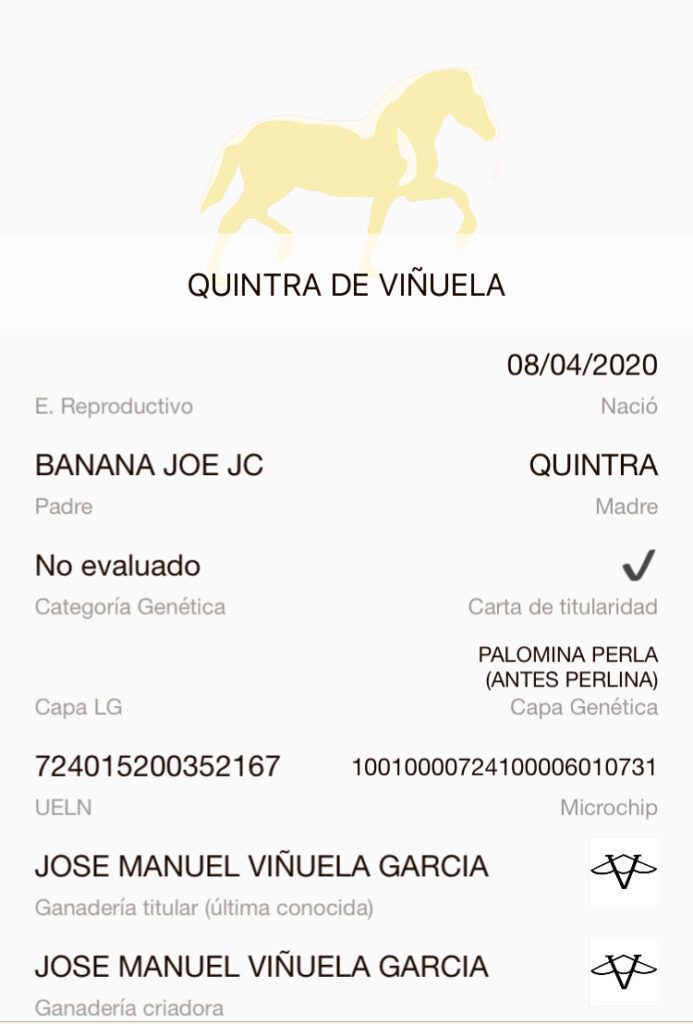 "Quintra de Viñuela" is the daughter of our stallion "Banana joe Jc" and granddaughter of the famous "Bronco PM"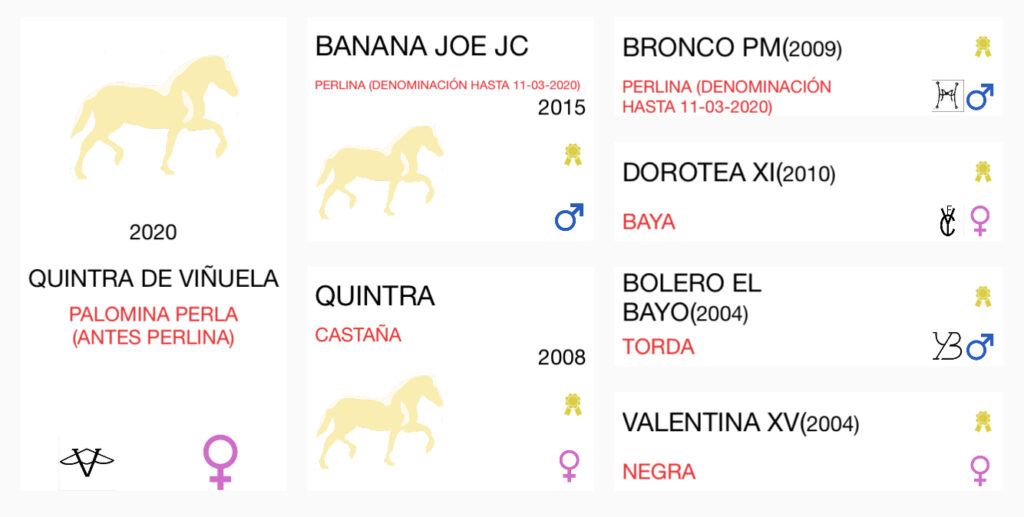 It has a very special genotype, which places it among an exclusive selection of specimens in Spain.
She is a happy filly, but very docile, with a very spectacular step and an incredible trot, as you can see in the pictures.
Its morphology, inherited from great champions, is of pure beauty.
We like to serve our clients in a personalized way.
Send an 𝗪𝗵𝗮𝘁𝘀𝗔𝗽𝗽 +𝟯𝟰 𝟲𝟯𝟱 𝟲𝟭𝟬 𝟯𝟮𝟭 for any information about copies or prices, we will be happy to assist you
We accept reservations and ship worldwide, we take care of all documentation and formalities.
🏆🐴 𝗤𝘂𝗮𝗹𝗶𝘁𝘆 𝗮𝗻𝗱 𝗣𝗿𝗼𝗳𝗲𝘀𝘀𝗶𝗼𝗻𝗮𝗹𝗶𝘀𝗺🐴🏆
📸 All images by www.fotografiaequina.es