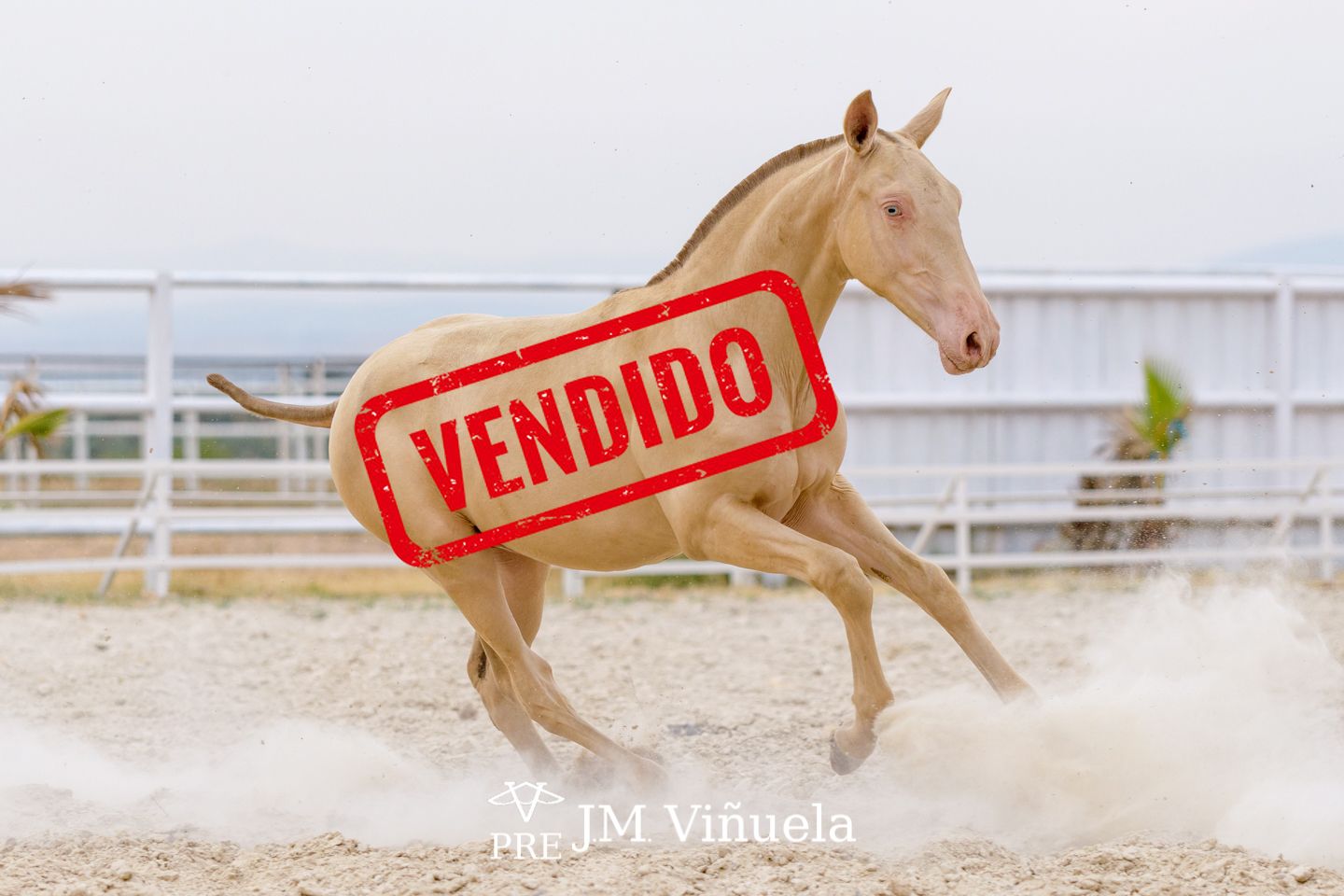 Banana Gold Viñuela (Sold)
You already know that our star stallion is "Banana Joe JC" and today we present to you one of his sons, who of course is called "Banana Gold Viñuela"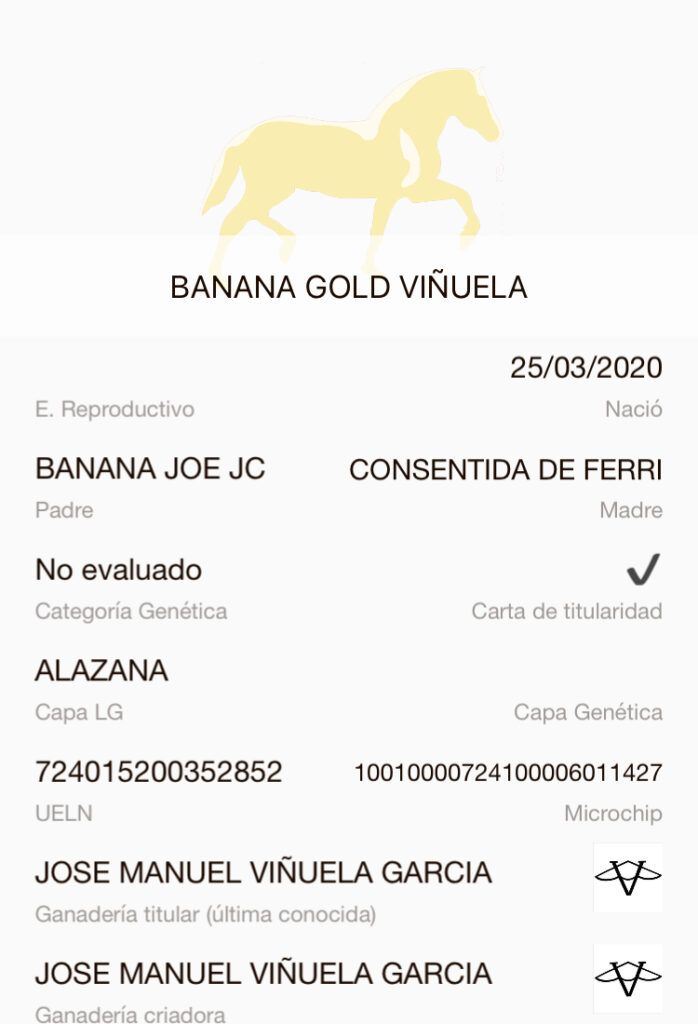 Born in our stud farm on 25/03/2020, he is the son of "https://www.prejmvinuela.com/ejemplares-pre-de-concurso/" data-type="page" data-id="1780″>"Banana Joe JC" and "Consentida de Ferri" is the daughter of "Revoltoso XXIX".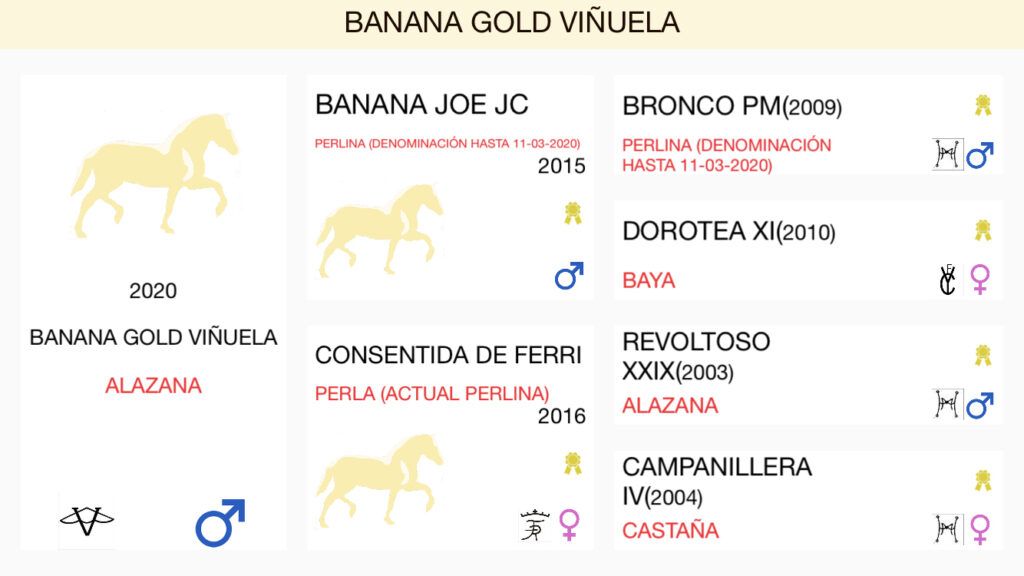 An enviable and very special genetics.
Furthermore, "Banana Gold Viñuela" is the result of embryo transfer, since the study of the genealogy and genetics of its ancestors told us that it was the best option to obtain an impressive colt.
All this study and work leads us to a pearl colt of what is not on the market, with a unique morphology and characteristics.
We have more than 90 mares pregnant with our most important stallions and we are already accepting reserves in the womb.
Don't hesitate, contact us and find out more without obligation.
We like to attend to our clients in a personalised way.
Send 𝗪𝗵𝗮𝘁𝘀𝗔𝗽𝗽 +𝟯𝟰 𝟲𝟯𝟱 𝟲𝟭𝟬 𝟯𝟮𝟭 for any information about copies or prices, we will be happy to assist you
We accept reservations and ship all over the world, we take care of all the documentation and formalities.
🏆🐴 𝗤𝘂𝗮𝗹𝗶𝘁𝘆 𝗮𝗻𝗱 𝗣𝗿𝗼𝗳𝗲𝘀𝘀𝗶𝗼𝗻𝗮𝗹𝗶𝘀𝗺🐴🏆
📸 All images by www.fotografiaequina.es