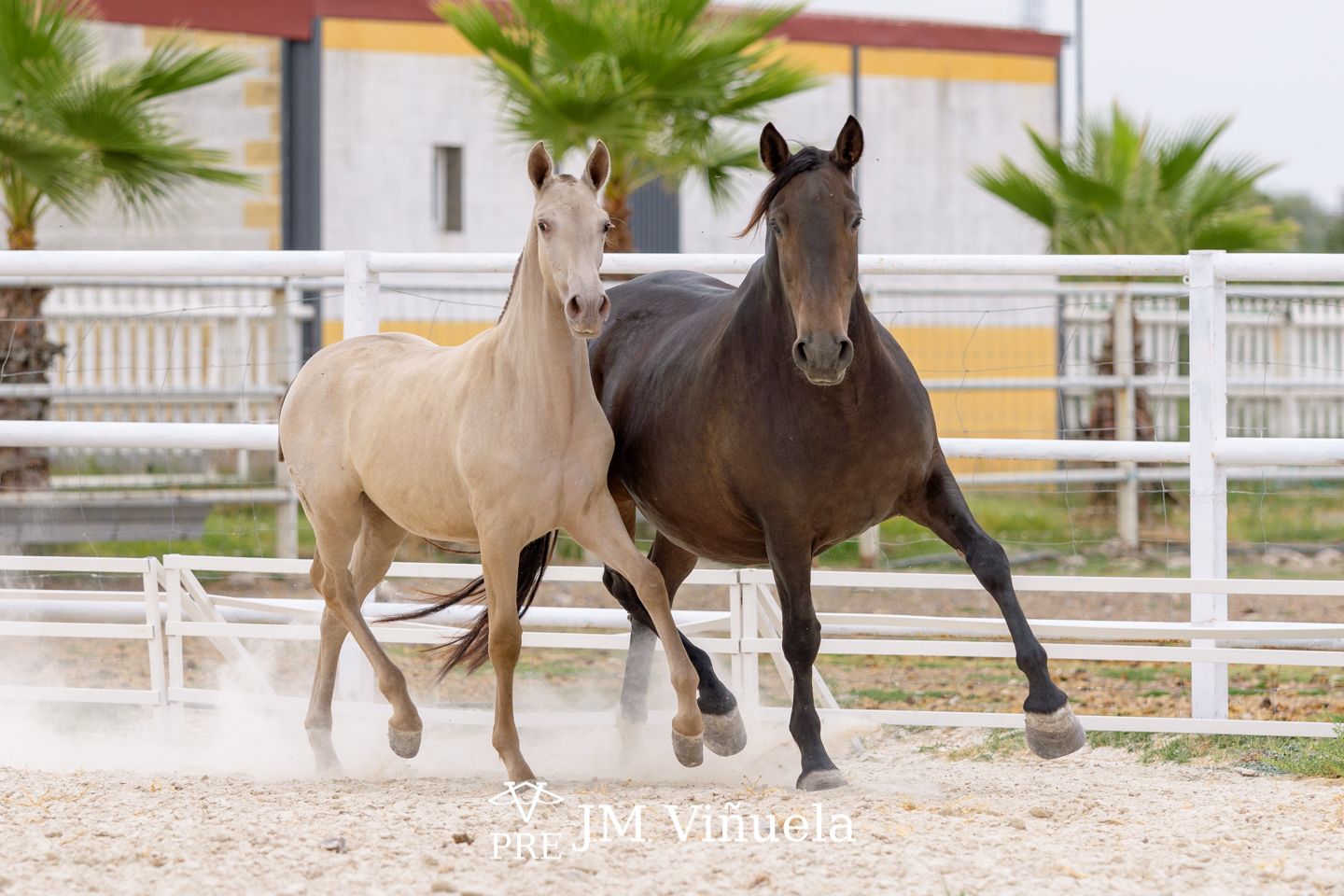 We export worldwide, door to door
When we say we take care of everything, we mean we take care of everything.
Management, documentation, transport, quarantine, etc., are procedures that we handle on a daily basis and we are professional experts.
We put the horse you want at the door of your farm, stud farm, kennel or your own home.
An example are these four horses, some of them bought by our clients in the mare's belly. We maintain the maximum veterinary care and control and feeding during all the time they are with us, living in our farms in semi-freedom.
"Elvys RS Viñuela" "Ruby RS Viñuela" "Victoria RS Viñuela" and "Perseo SC" are in 🇪🇸 Barcelona🇪🇸 making the mandatory quarantine and in a few days they will travel to the city of 🇺🇸 New York 🗽 and then go to 🇺🇸 Georgia, to their new home.
Travel that is carried out with all the guarantees, by expert and very experienced personnel, always guaranteeing the health and well-being of the animals.
We accept reservations and ship all over the world, we take care of all the documentation and formalities.
🏆🐴 𝗤𝘂𝗮𝗹𝗶𝘁𝘆 𝗮𝗻𝗱 𝗣𝗿𝗼𝗳𝗲𝘀𝘀𝗶𝗼𝗻𝗮𝗹𝗶𝘀𝗺🐴🏆
We like to attend to our clients in a personalised way.
Send 𝗪𝗵𝗮𝘁𝘀𝗔𝗽𝗽 +𝟯𝟰 𝟲𝟯𝟱 𝟲𝟭𝟬 𝟯𝟮𝟭 for any information about copies or prices, we will be happy to assist you
📸 All images by www.fotografiaequina.es