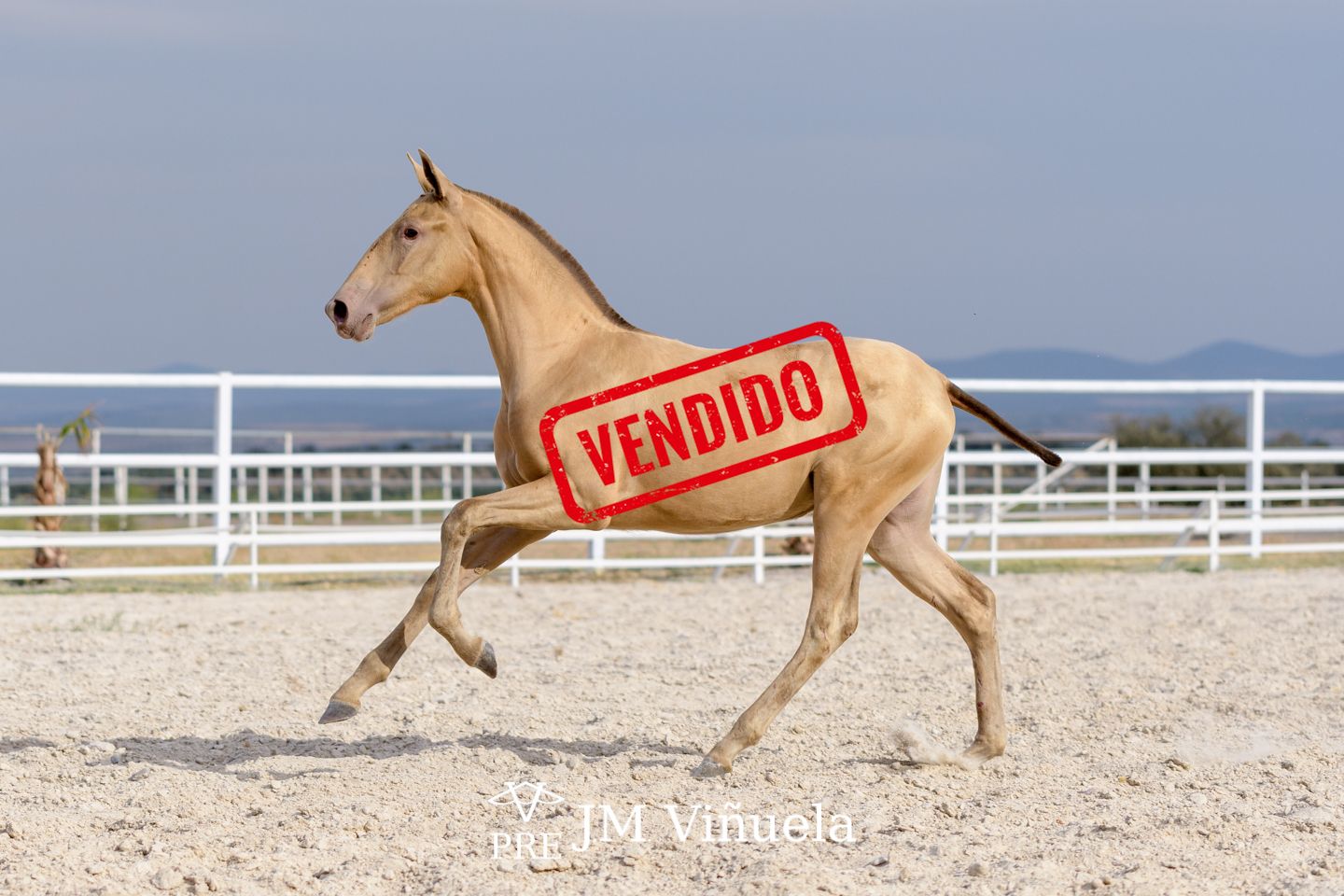 Dorada XCII (Sold)
A week ago we were talking about a great filly that was sold almost at the time of publication. It was about "Trianera de Viñuela"
We know that with "Dorada XCII" the same will happen, because it is her sister and has the same characteristics as "Trianera de Viñuela"
A magnificent filly Isabela born on 14/03/2020
Granddaughter of the world famous stallion "Noche y Día" famous for the genetic transmission of the Isabela color to his descendants
Its morphology is magnificent and its movements are joyful and elegant, as it could not be otherwise, quality.
"Dorada XCII" is for sale in our stud farm and like her sister, we are sure it will not last long. Don't miss this opportunity again.
We accept reservations and ship all over the world, we take care of all the documentation and formalities.
🏆🐴 𝗤𝘂𝗮𝗹𝗶𝘁𝘆 𝗮𝗻𝗱 𝗣𝗿𝗼𝗳𝗲𝘀𝘀𝗶𝗼𝗻𝗮𝗹𝗶𝘀𝗺🐴🏆
We like to attend to our clients in a personalised way.
Send 𝗪𝗵𝗮𝘁𝘀𝗔𝗽𝗽 +𝟯𝟰 𝟲𝟯𝟱 𝟲𝟭𝟬 𝟯𝟮𝟭 for any information about copies or prices, we will be happy to assist you
📸 All images by www.fotografiaequina.es