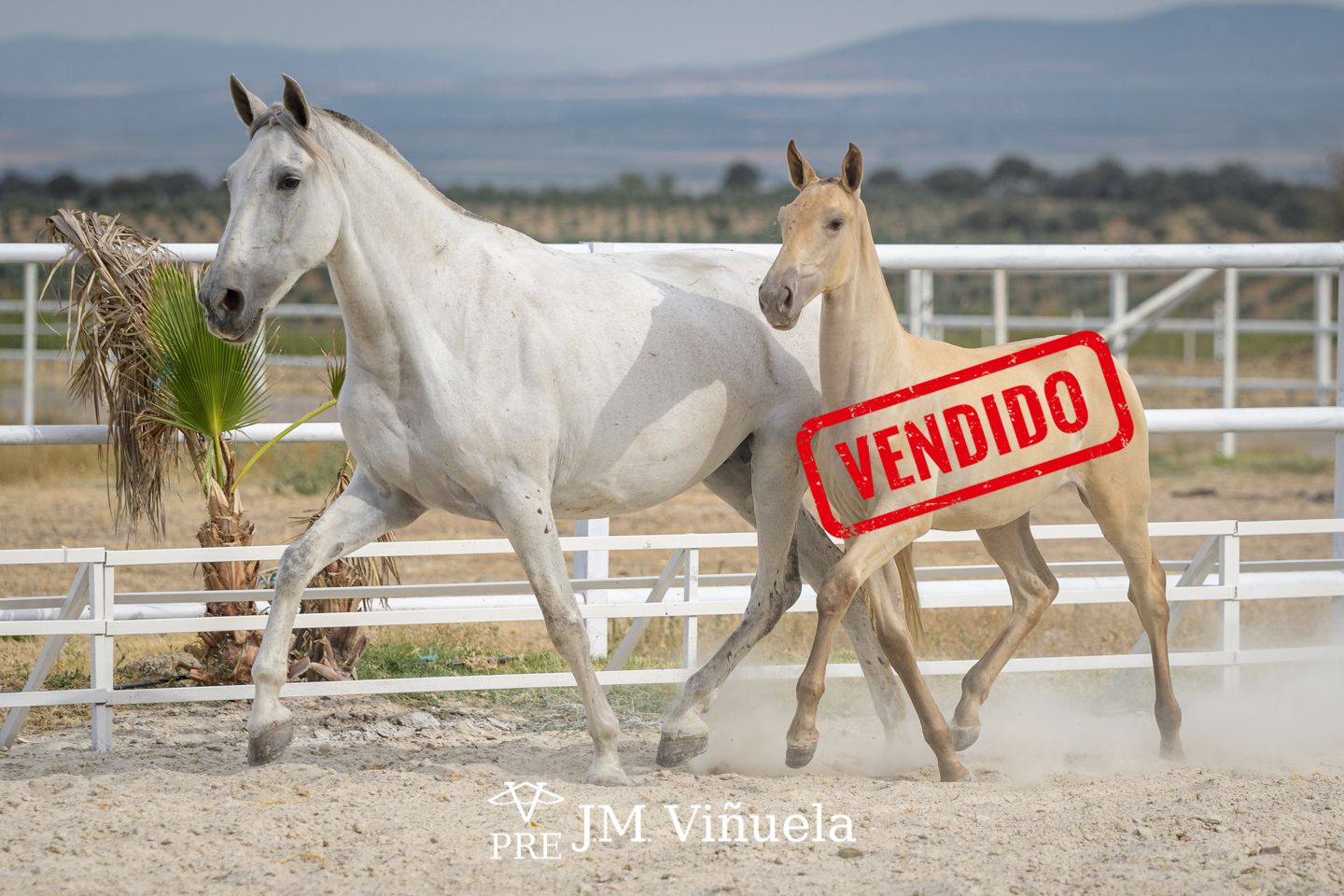 Trianera de Viñuela (Sold)
"Trianera de Viñuela" is a filly born in our stud and impresses as soon as she comes out to the track. Isabela colour
Born inside our house, with a strict control in the choice of its parents and control of genetic inheritance.
Granddaughter of the world famous stallion "Noche y Día" famous for the genetic transmission of the Isabela color to his descendants.
His morphological structure is impressive and his cheerful and clearly champion-like movements.
"Trianera de Viñuela" is for sale in our stud. A specimen that cannot be missed.
We accept reservations and ship all over the world, we take care of all the documentation and formalities.
🏆 🐴 𝗤𝘂𝗮𝗹𝗶𝘁𝘆 𝗮𝗻𝗱 𝗣𝗿𝗼𝗳𝗲𝘀𝘀𝗶𝗼𝗻𝗮𝗹𝗶𝘀𝗺🐴🏆
We like to attend to our clients in a personalised way.
Send 𝗪𝗵𝗮𝘁𝘀𝗔𝗽𝗽 +𝟯𝟰 𝟲𝟯𝟱 𝟲𝟭𝟬 𝟯𝟮𝟭 for any information about horses or prices, we will be happy to assist you
📸 All images by www.fotografiaequina.es