Banana JR Viñuela (Sold)
"Banana JR Viñuela" is one of the first Perlino color foals of our star stallion "Banana Joe JC" and therefore we have a very special affection for him.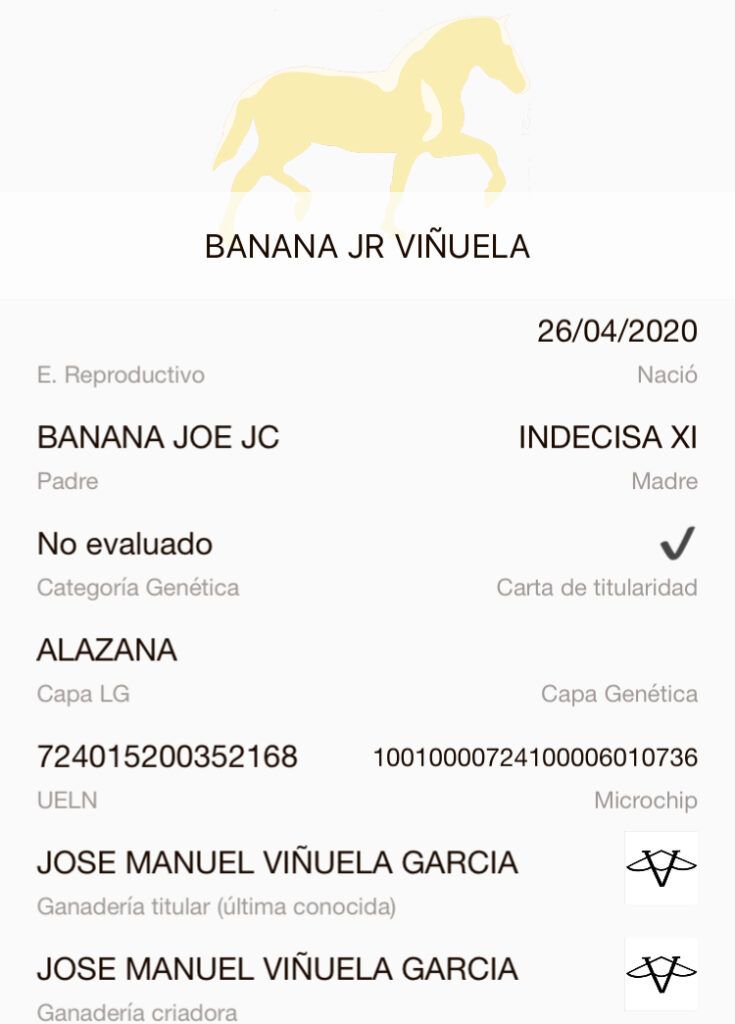 Later we have had more births with the seed of "Banana Joe JC" in fact we still have available colts from his mounts in our stud farm.
Ask us for the available foals of "Banana Joe JC"
"Banana JR Viñuela" like the rest of the foals from "Banana Joe JC", inherit a spectacular morphology and movements, beautiful and homogeneous colors and a character and elegance typical of the exclusivity of this blood line.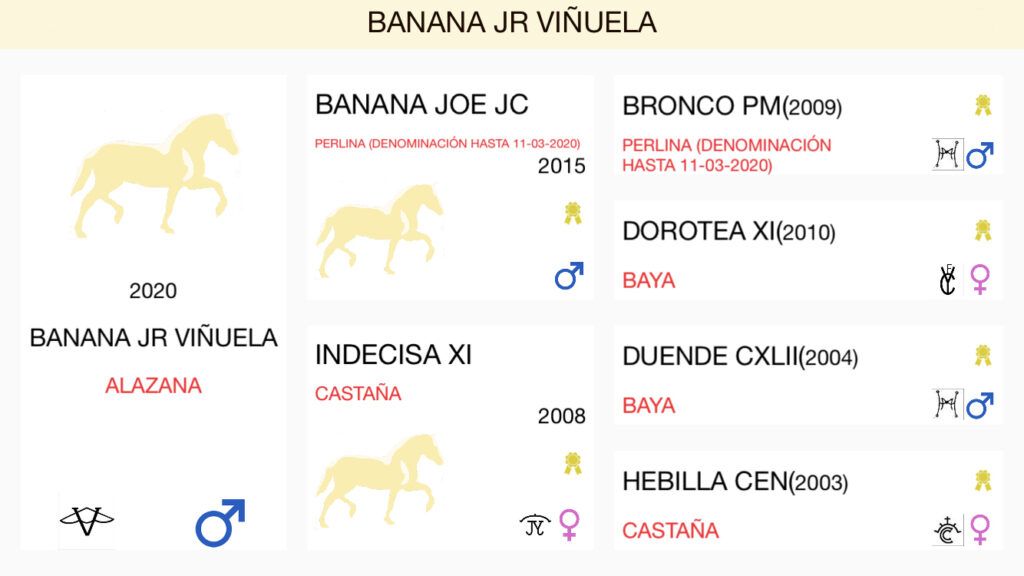 They are unique, with very few units available of a great exclusivity.
We accept reservations and ship all over the world, we take care of all the documentation and formalities.
🏆 🐴 𝗤𝘂𝗮𝗹𝗶𝘁𝘆 𝗮𝗻𝗱 𝗣𝗿𝗼𝗳𝗲𝘀𝘀𝗶𝗼𝗻𝗮𝗹𝗶𝘀𝗺🐴🏆
We like to serve our customers in a personalized way.
Send a 𝗪𝗵𝗮𝘁𝘀𝗔𝗽𝗽 +𝟯𝟰 𝟲𝟯𝟱 𝟲𝟭𝟬 𝟯𝟮𝟭 for any information about copies or prices, we will be happy to assist you
📸 All images by www.fotografiaequina.es