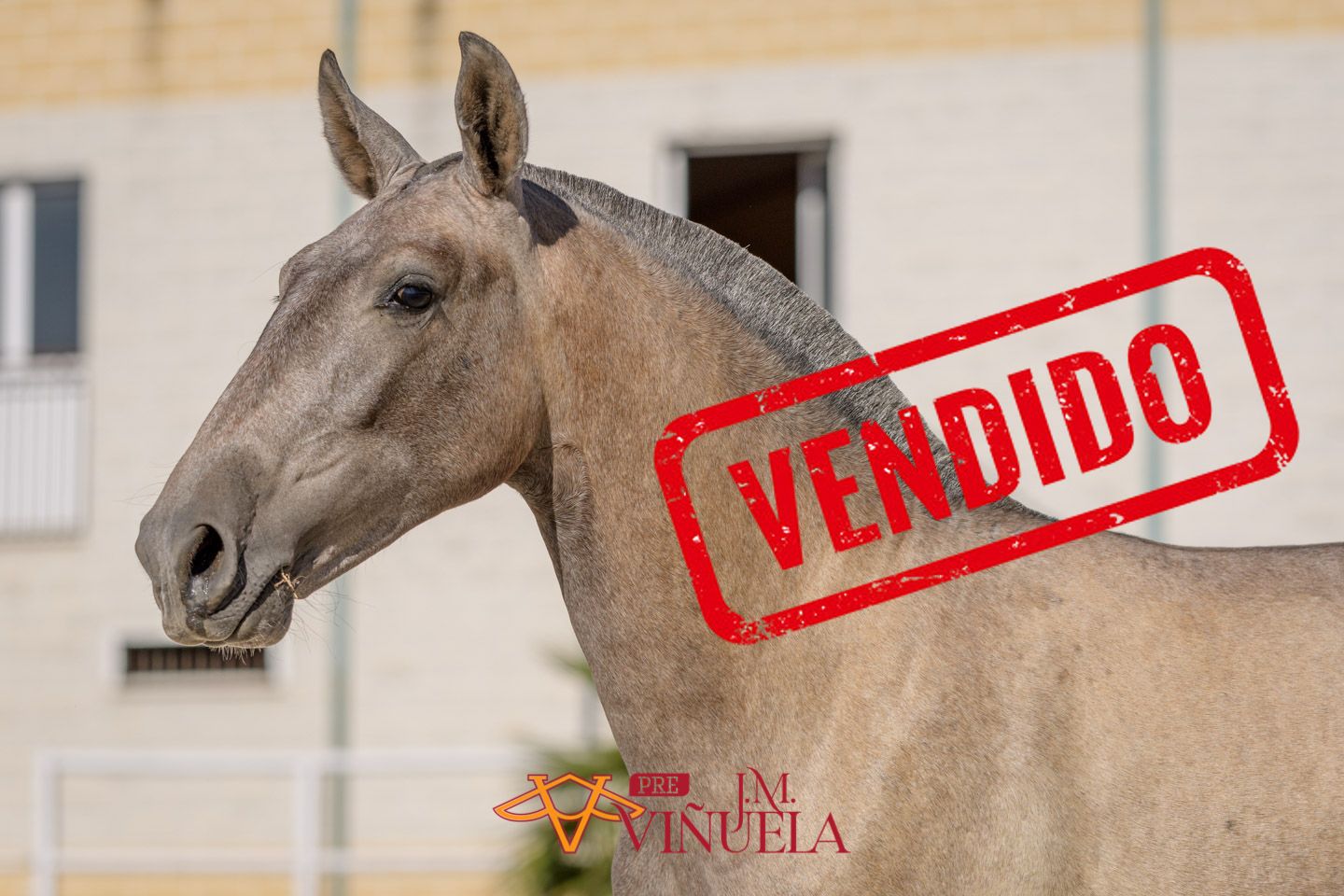 Auditora de Viñuela (Sold)
"Auditora de Viñuela" is a Torda filly born on 12/06/2020 and is a beauty.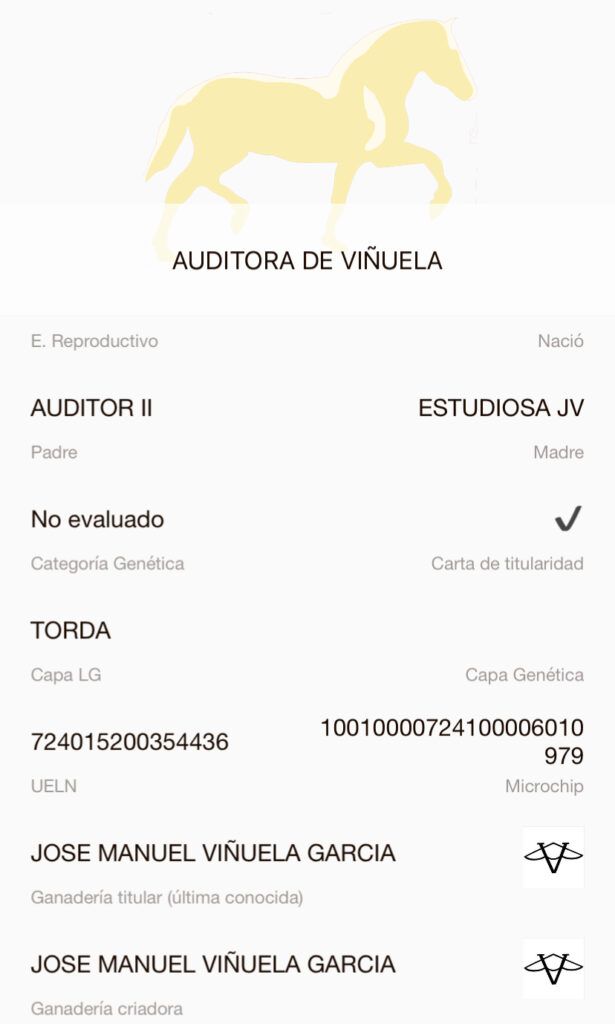 The first thing that stands out about "Auditora de Viñuela" is her movements on the track, of enormous elegance and quality, very wide, very light, spectacular.
Its morphology, very much in keeping with the breed, stands out as soon as you see it, with perfect proportions.
And we finish with enviable origins, daughter of the great stallion and multi-award winning "Auditor II" and in her maternal line, daughter of "Estudiosa JV" born in our stud, granddaughter of "Vistoso IV" and "Bodeguero XX" where we go back to the old line of the Spanish horse.

All this makes "Auditora de Viñuela" a great bet for the future, with all the guarantees.
We accept reservations and ship worldwide, we take care of all documentation and arrangements.
We attend exclusively to our clients in a personalized way.
Send 𝗪𝗵𝗮𝘁𝘀𝗔𝗽𝗽𝗽 for any information about specimens or prices, we will be glad to help you.
The prestige, quality and professionalism of our stud farm endorse us, with hundreds of satisfied customers all over the world.
🏆🐴 Quality and Professionalism🐴🏆
📸 All images by www.fotografiaequina.es