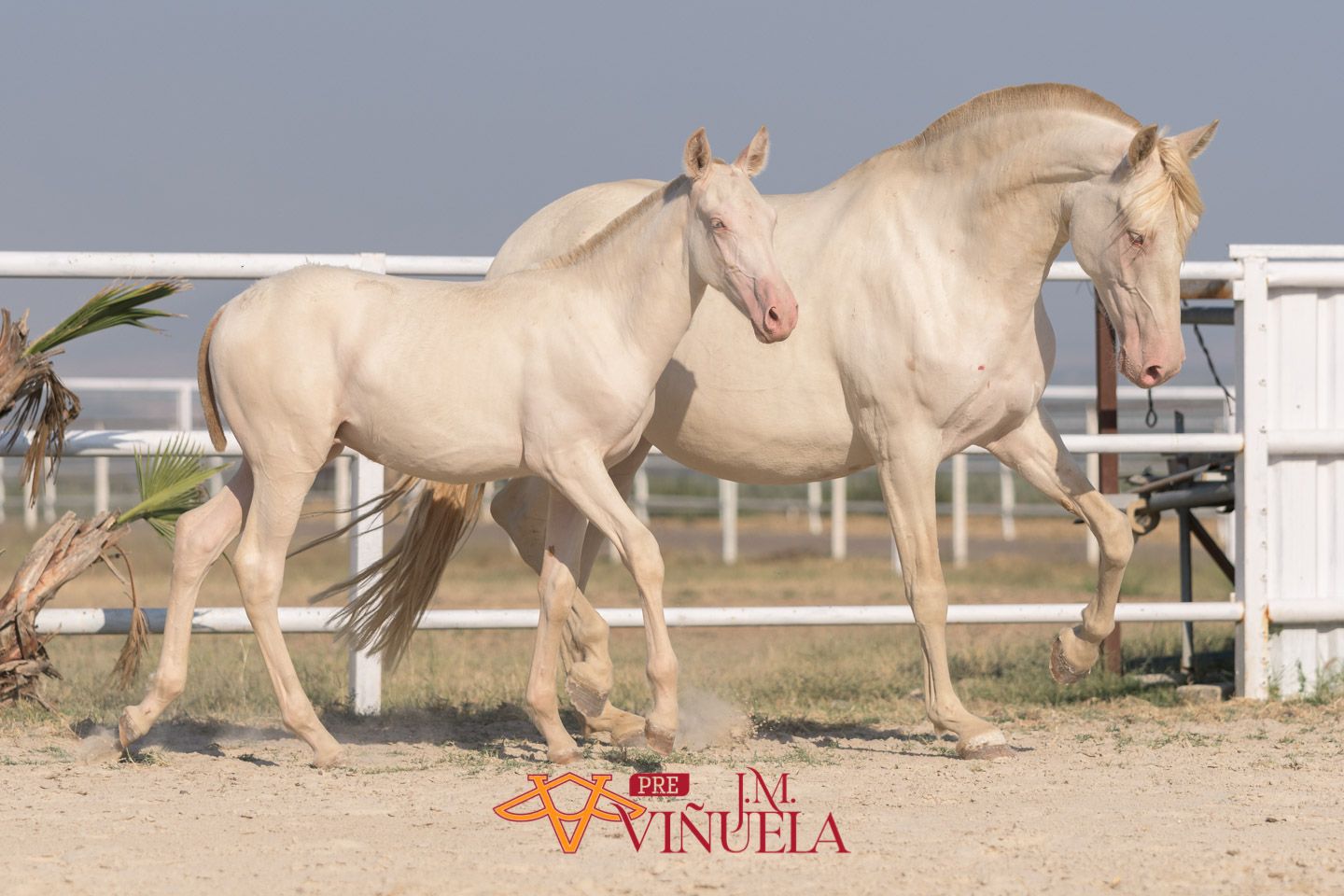 Bella RM II
Today we present you another of our brood mares, but she is something very special and we are sure that she will be a reference in the coming years.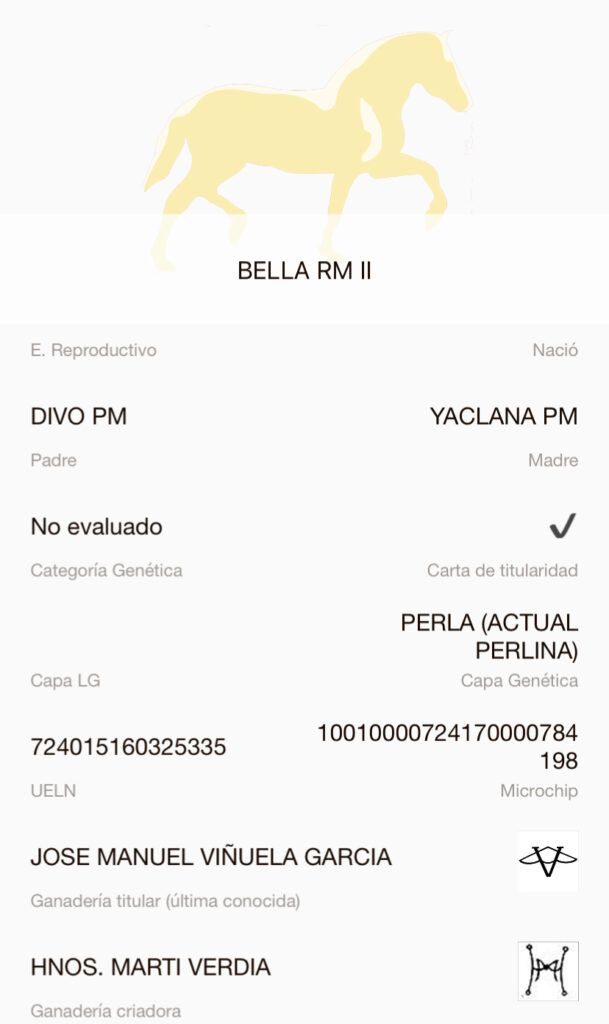 "Bella RM II" is a pearl coat mare born on 4/19/2016 bred at "Paco Marti" stud and is a daughter of "Divo PM"

"Bella RM II" stands out for its impressive morphology, having all the characteristics of a pure Spanish breed, there is no detail in which it does not stand out, neck, face, back, conformation.
Her innate movements are precious, no doubt coming from her ancestors, a mare that was born with all the class in the world.
Another sign to highlight is its great height, which it transmits to its descendants.
And we have the proof with his colt "Kentucky Cob Viñuela" who was born on 16/03/2021 and already has impressive morphological characteristics and height.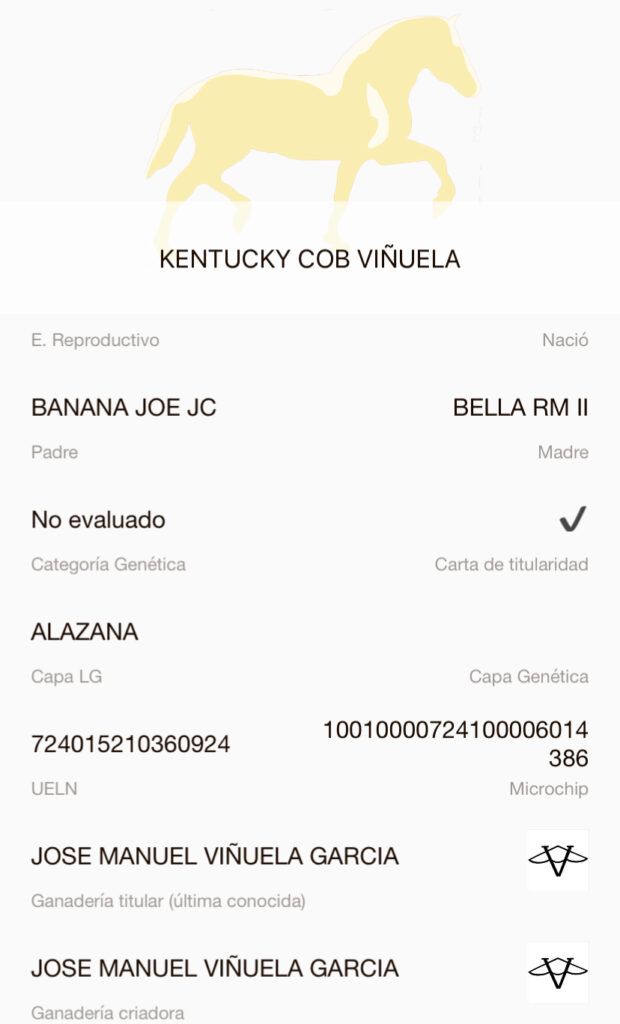 In "Kentucky Cob Viñuela" has joined two of the highest quality horses, our mare "Bella RM II" and our great stallion "Banana Joe JC".

Maximum quality guaranteed, as shown in these images
We accept reservations and ship worldwide, we take care of all documentation and arrangements.
We attend exclusively to our clients in a personalized way.
Send 𝗪𝗵𝗮𝘁𝘀𝗔𝗽𝗽𝗽 for any information about specimens or prices, we will be glad to help you.
The prestige, quality and professionalism of our stud farm endorse us, with hundreds of satisfied customers all over the world.
🏆🐴 Quality and Professionalism🐴🏆
📸 All images by www.fotografiaequina.es