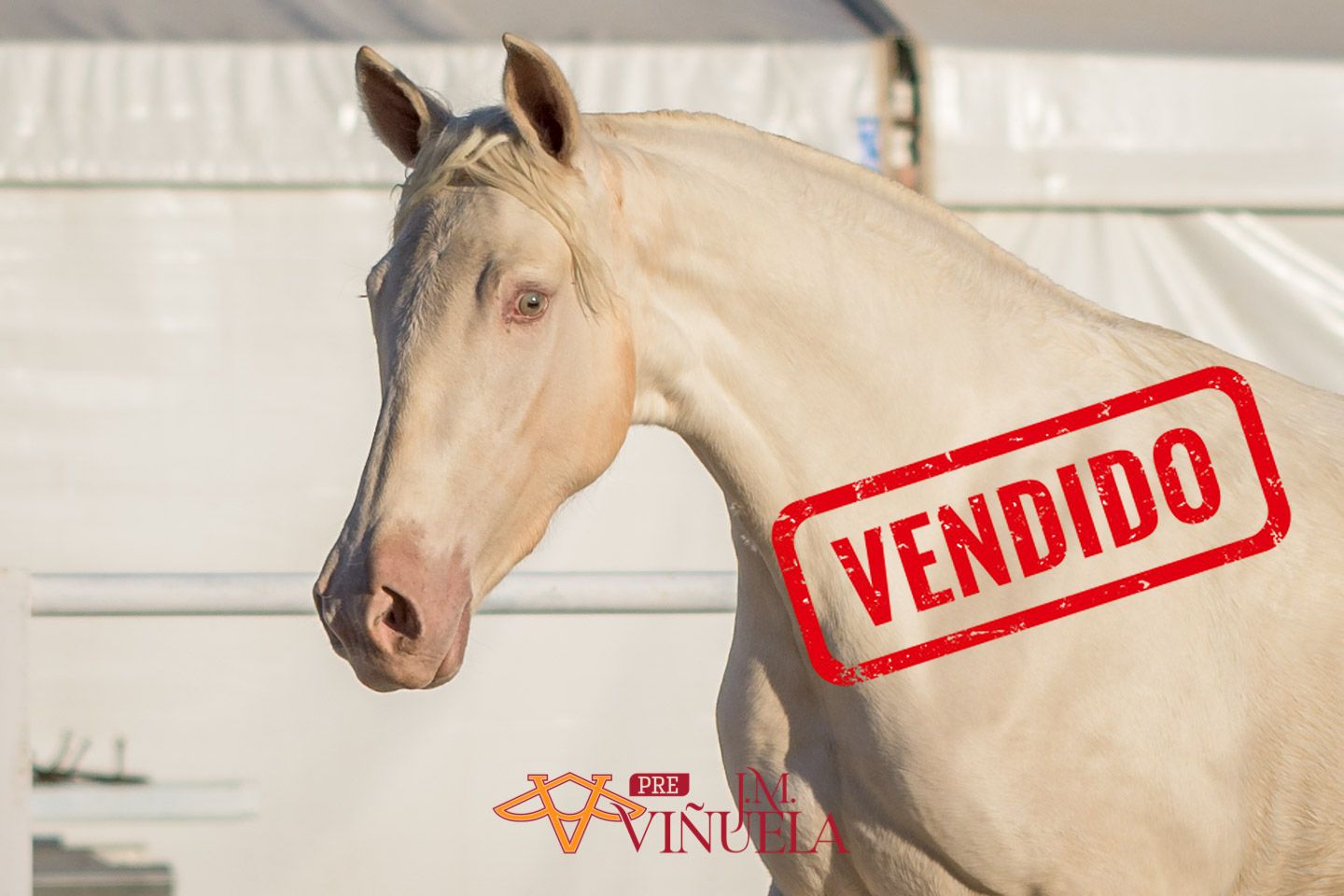 Perlina de Viñuela (Sold)
Today we present to you "Perlina de Viñuela" a filly of Palomina Perla born in our house 11/06/2019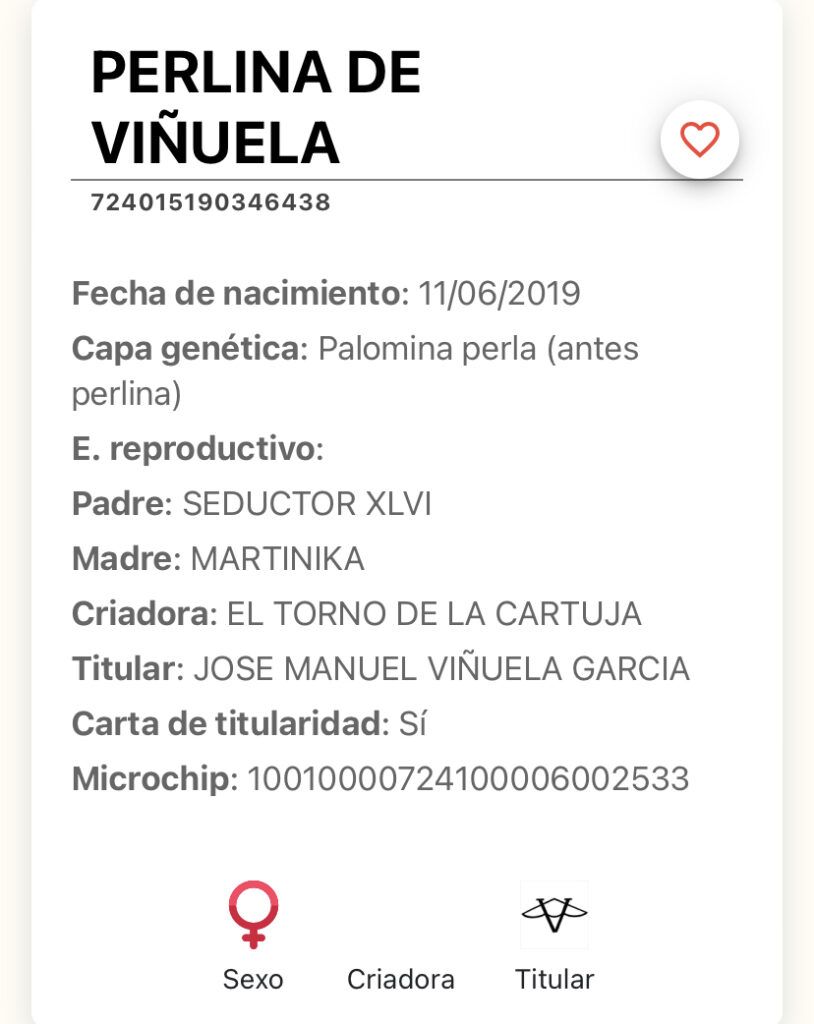 "Perlina de Viñuela" is very special, its genotype Palomino Perla is a rarity.
Born in our house, she is the daughter of our broodmare "Martinika", who is giving us wonderful offspring, and of the magnificent stallion "Seductor XLVI".
Having among his ancestors Paco Marti line specimens such as "Flamenco PM"

Its fine and elegant morphology stands out with a marvelous structure and where its neck and face stand out.
We are very clear that it is a morphology that will be transmitted to all its offspring.
The movements are very natural, without forcing the pace and with a very calm character.
"Perlina de Viñuela" is ideal as a future broodmare, due to her special genotype and her stupendous morphology.
We accept reservations and ship worldwide, we take care of all documentation and arrangements.
We attend exclusively to our clients in a personalized way.
Send 𝗪𝗵𝗮𝘁𝘀𝗔𝗽𝗽𝗽 for any information about specimens or prices, we will be glad to help you.
The prestige, quality and professionalism of our stud farm endorse us, with hundreds of satisfied customers all over the world.
🏆🐴 Quality and Professionalism🐴🏆
📸 All images by www.fotografiaequina.es