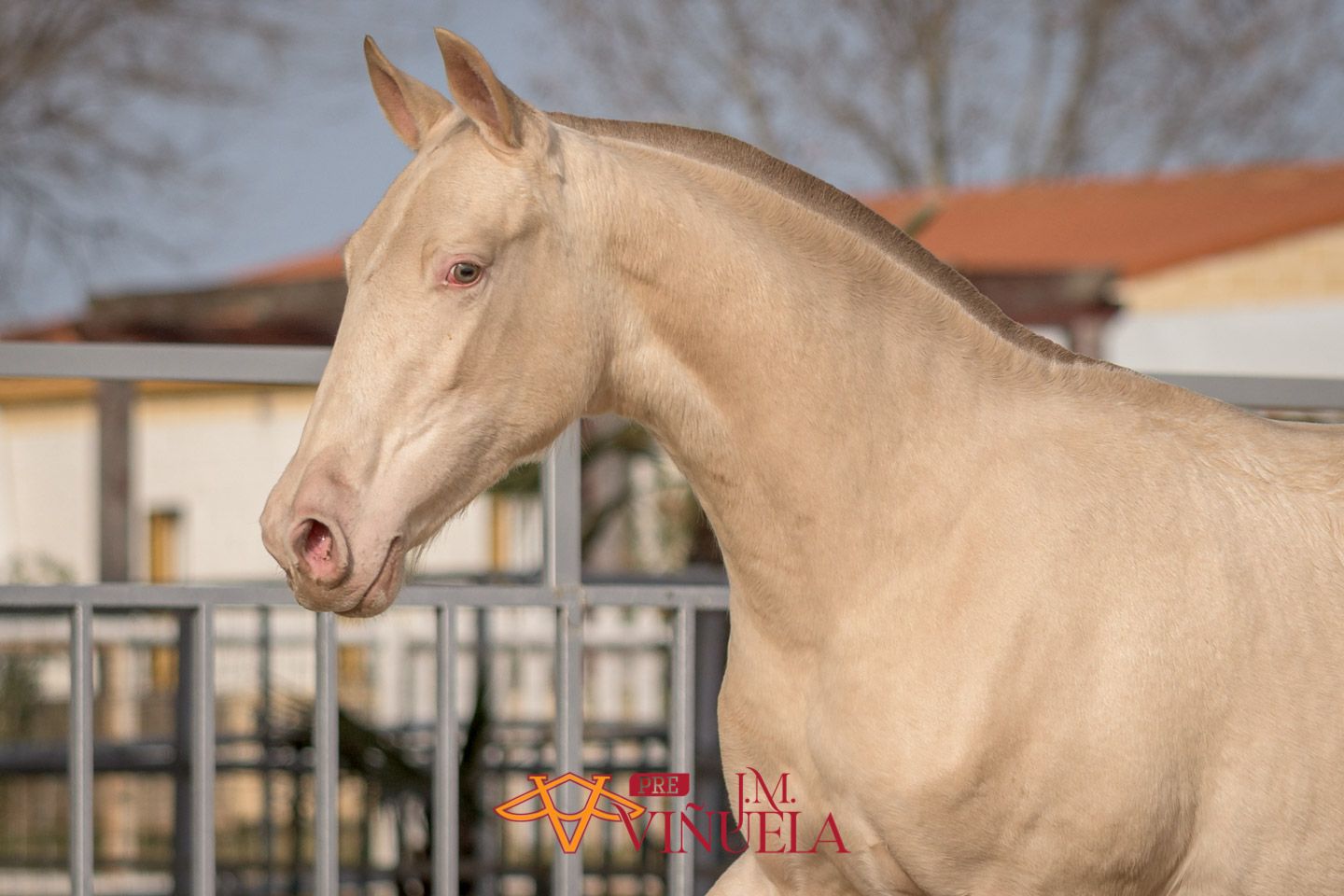 Rhiana COB Viñuela
"Rhiana COB Viñuela" is a spectacular Perlina layer filly born on 02/16/2021 and bred in our home.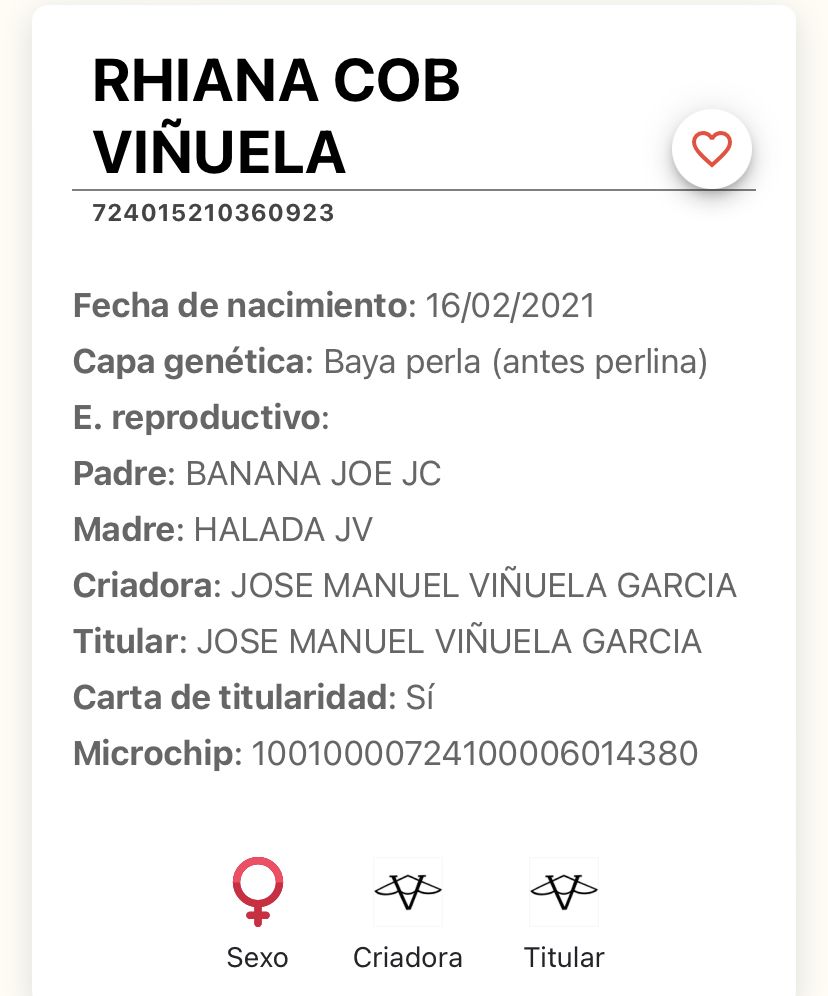 It is the result of much work of selection and study to achieve and always seek the highest quality.
Daughter of our great stallion "Banana Joe Jc" out of a mare also born and bred in our stud "Halada JV" who is demonstrating with her descendants the quality she possesses.

"Rhiana COB Viñuela" brings "as standard" spectacular movements, undoubtedly inherited from her parents and the great names of her family tree.
His morphology is impressive and even at his young age he shows a perfect structure.
"Rhiana COB Viñuela" we are sure will make her next owners very happy.
We accept reservations and ship worldwide, we take care of all documentation and arrangements.
Atendemos exclusivamente a nuestros clientes de forma personalizada.
Send 𝗪𝗵𝗮𝘁𝘀𝗔𝗽𝗽𝗽 for any information about specimens or prices, we will be glad to help you.
The prestige, quality and professionalism of our stud farm endorse us, with hundreds of satisfied customers all over the world.
🏆🐴 Quality and Professionalism🐴🏆
📸 All images by www.fotografiaequina.es