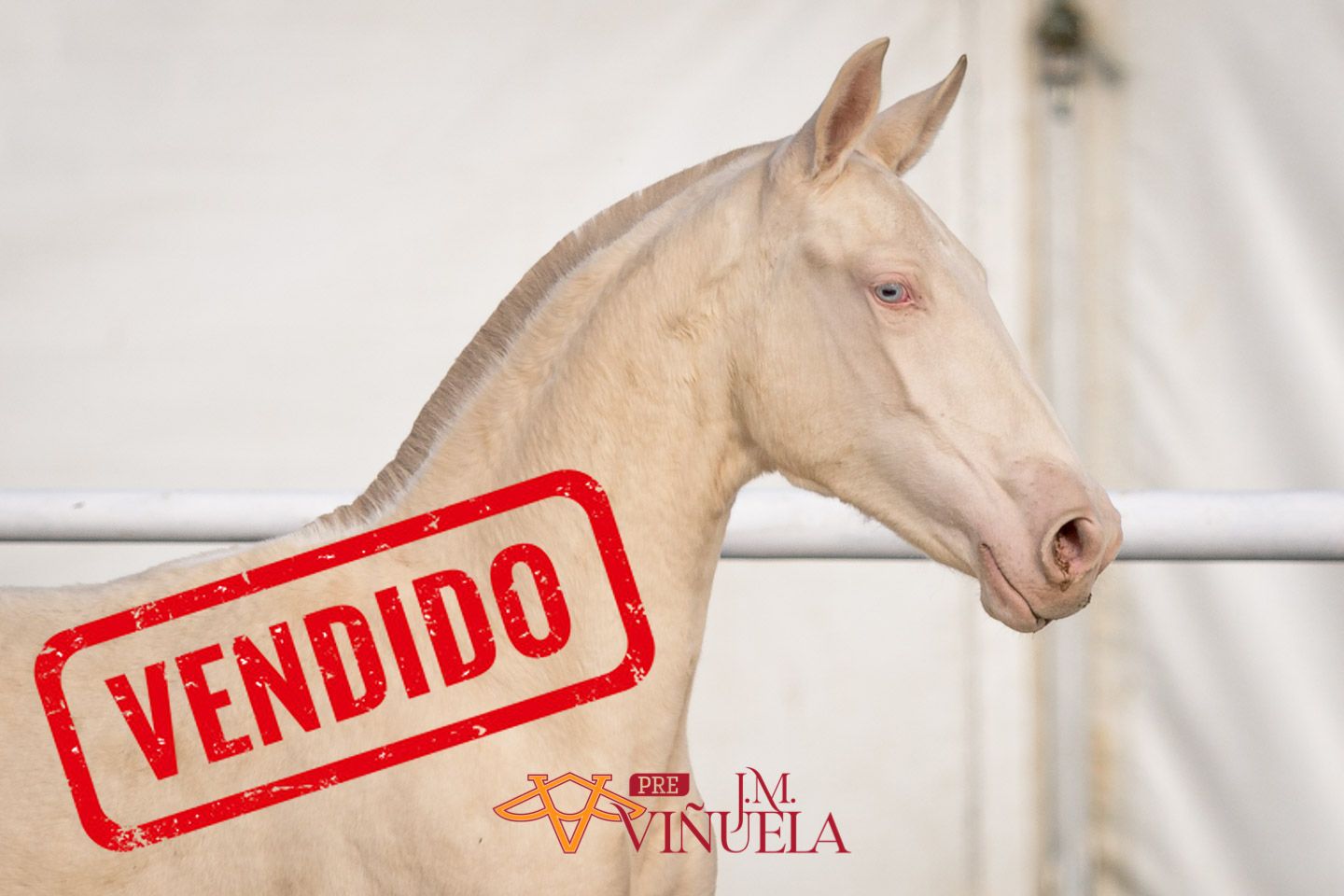 Dulcinea de Viñuela (Sold)
"Dulcinea de Viñuela" is a filly born and bred in our home on 06/27/2021.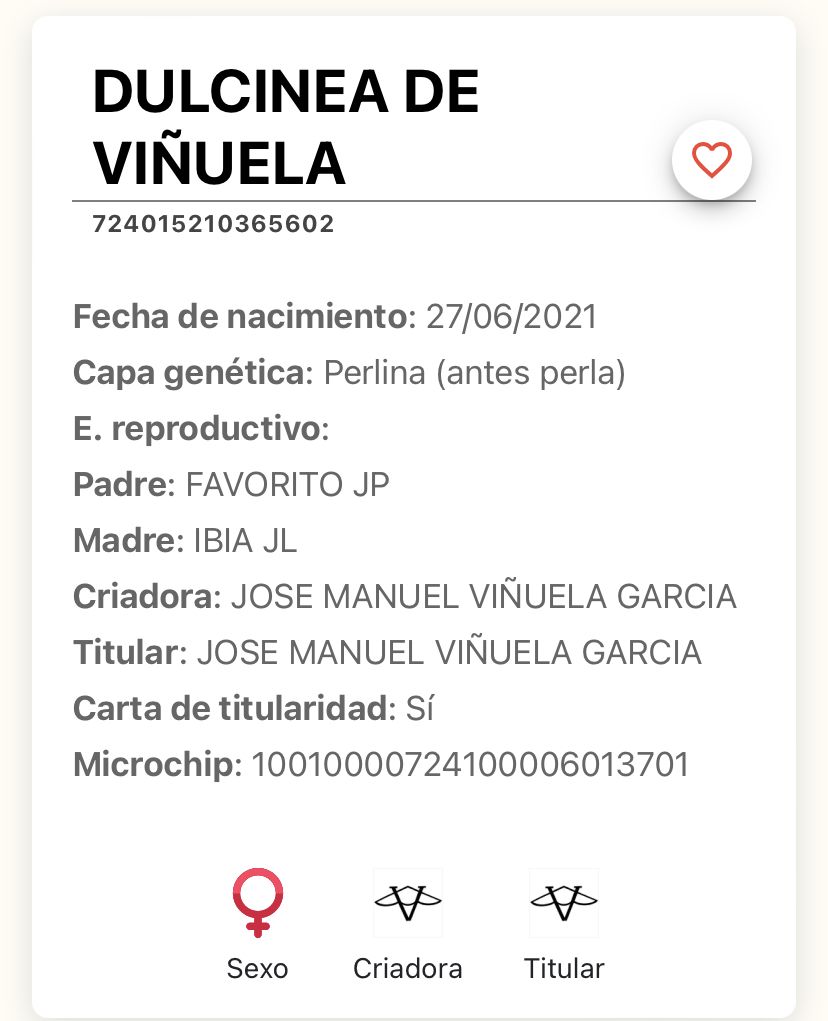 With a beautiful Perlina coat and less than a year old, but already with the mimics of a TOP horse.
The morphological structure of "Dulcinea de Viñuela" is spectacular, where her face and neck, practically perfect, stand out above all virtues.
Her movements on the track are also extraordinary, innate. Beautiful and with a spectacular cadence, very elegant and clear, we are sure that in this aspect "Dulcinea de Viñuela" will stand out a lot in the next years.
Its genealogical tree has very great specimens, which marked an epoch and are history of the breed, especially of the dilute coats.

The following stands out on the father's side "DivinoXVIII" and on the mother's side "Claudio Vives".
We accept reservations and ship worldwide, we take care of all documentation and arrangements.
We attend exclusively to our clients in a personalized way.
Send 𝗪𝗵𝗮𝘁𝘀𝗔𝗽𝗽𝗽 for any information about specimens or prices, we will be glad to help you.
The prestige, quality and professionalism of our stud farm endorse us, with hundreds of satisfied customers all over the world.
🏆🐴 Quality and Professionalism🐴🏆
📸 All images by www.fotografiaequina.es