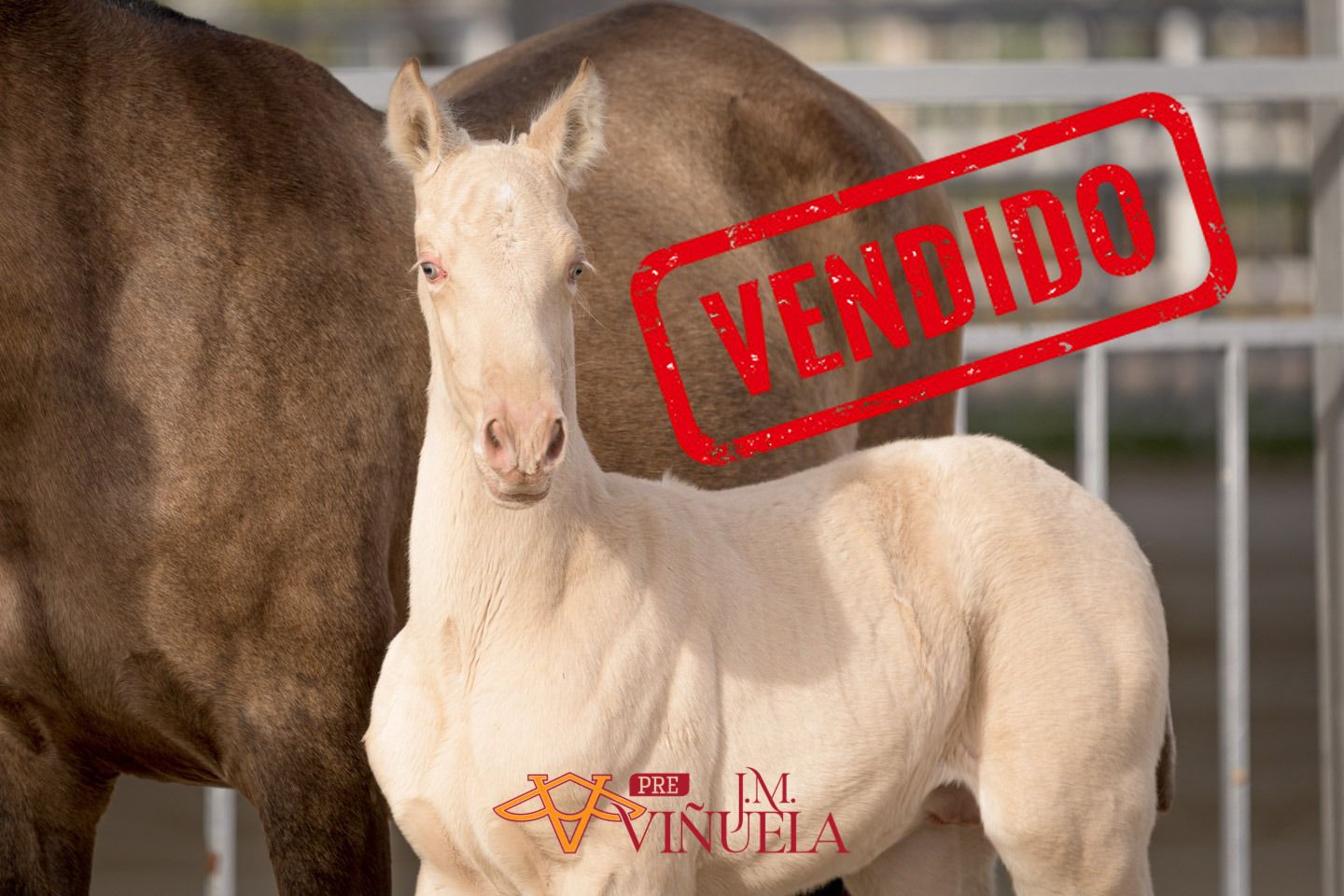 Pearl foal, litter 2022 (Sold)
Today we present a little wonder, a spectacular Perlina foal from the new 2022 litter.
We wanted to show you, because with less than a month we have already seen what this colt promises, with spectacular innate movements with a magnificent height and a morphology worthy of the best purebred Spanish horses.
He is a son of our star stallion "Banana Joe JC" and one of our best brood mares "Oliva XLVI".
With origins as contrasted as "Dante V" from the Paco Marti stud and "Herejía" from the fantastic Valdeolivas stud.
We must follow this colt very closely, we are sure he will stand out in the coming years.
We accept reservations and ship worldwide, we take care of all documentation and arrangements.
We attend exclusively to our clients in a personalized way.
Send 𝗪𝗵𝗮𝘁𝘀𝗔𝗽𝗽𝗽 for any information about specimens or prices, we will be glad to help you.
The prestige, quality and professionalism of our stud farm endorse us, with hundreds of satisfied customers all over the world.
🏆🐴 Quality and Professionalism🐴🏆
📸 All images by www.fotografiaequina.es