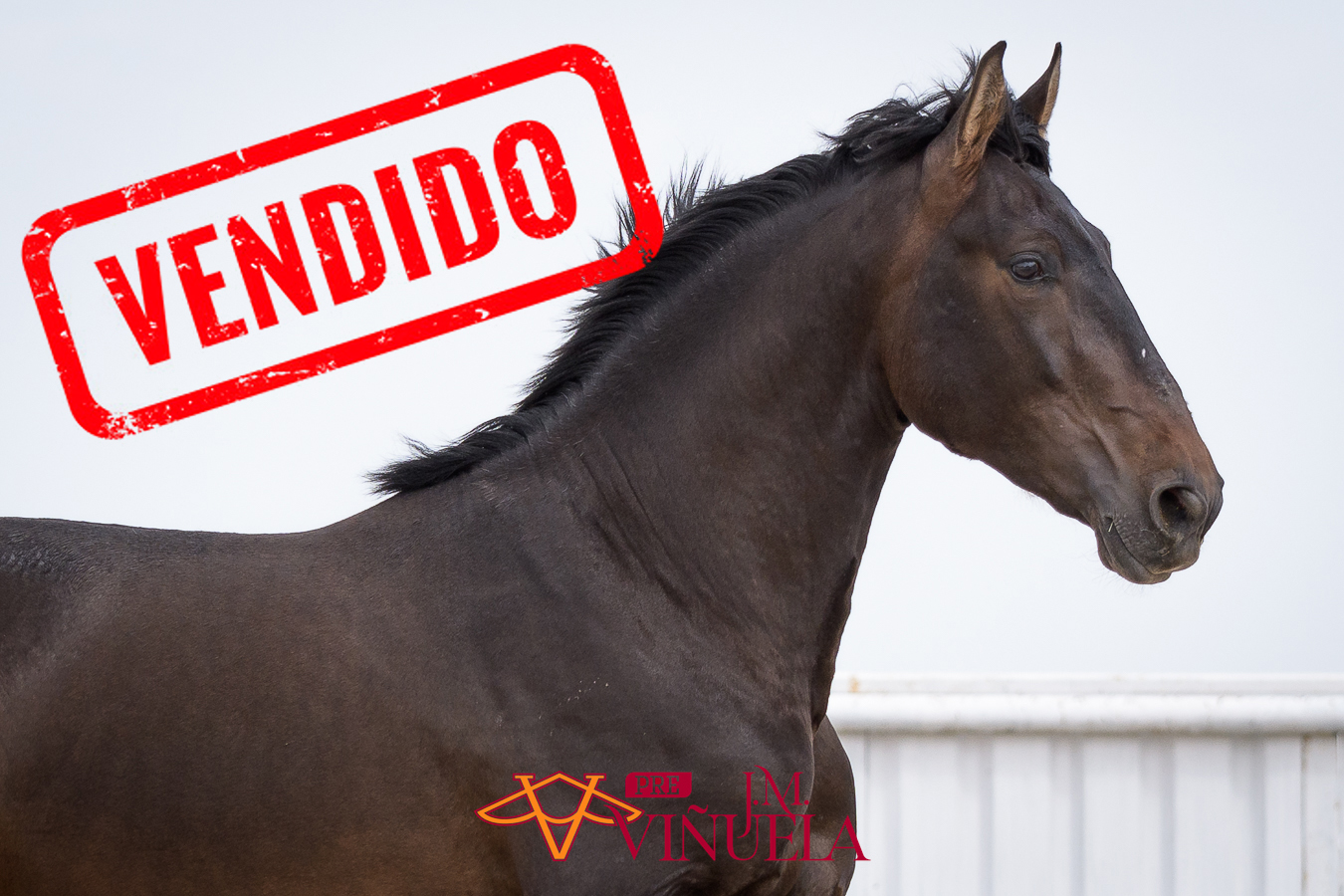 Cachucho DF (sold)
Today we present "Cachucho DF", a spectacular chestnut colt born on 04/04/2020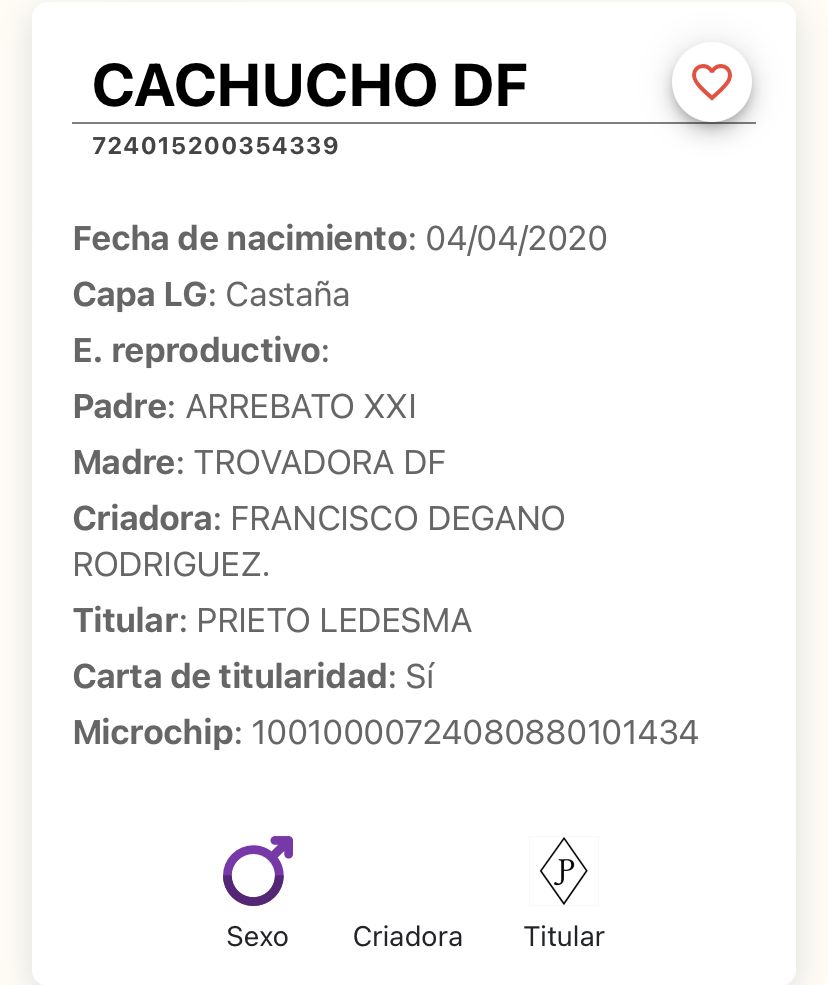 Cachucho DF" has an impressive morphology, very powerful, a lot of bone, very much in the breed.
His movements are incredible, with a spectacular trot while maintaining a great elevation.
With TOP origins from Valdeolivas, son of "Arrebato XXI" and full brother to "Zurcidora XII", one of the most important mares in the country, due to her descendants, great PRE horses.
Likewise, in his maternal line there are great specimens, such as the mythical "Trovador IX", origins that make him a guarantee of first class genetics.
We accept reservations and ship worldwide, we take care of all documentation and arrangements.
We attend exclusively to our clients in a personalized way.
Send 𝗪𝗵𝗮𝘁𝘀𝗔𝗽𝗽 +𝟯𝟰 𝟲𝟯𝟱 𝟲𝟲𝟭𝟬 𝟯𝟮𝟭para any information about specimens or prices, we will be glad to help you.
🏆 🐴 𝐠𝐮𝐚𝐫𝐚𝐧𝐭𝐞𝐞 𝐨𝐟 𝐪𝐮𝐚𝐥𝐢𝐭𝐲, 𝐩𝐫𝐨𝐟𝐞𝐬𝐬𝐢𝐨𝐧𝐚𝐥𝐢𝐬𝐦 𝐚𝐧𝐝 𝐩𝐫𝐞𝐬𝐭𝐢𝐠𝐞. 𝐇𝐮𝐧𝐝𝐫𝐞𝐝𝐬 𝐨𝐟 𝐜𝐮𝐬𝐭𝐨𝐦𝐞𝐫𝐬 𝐚𝐫𝐨𝐮𝐧𝐝 𝐭𝐡𝐞 𝐰𝐨𝐫𝐥𝐝 𝐞𝐧𝐝𝐨𝐫𝐬𝐞 𝐮𝐬 ⭐⭐⭐⭐⭐
📸 All images by www.fotografiaequina.es