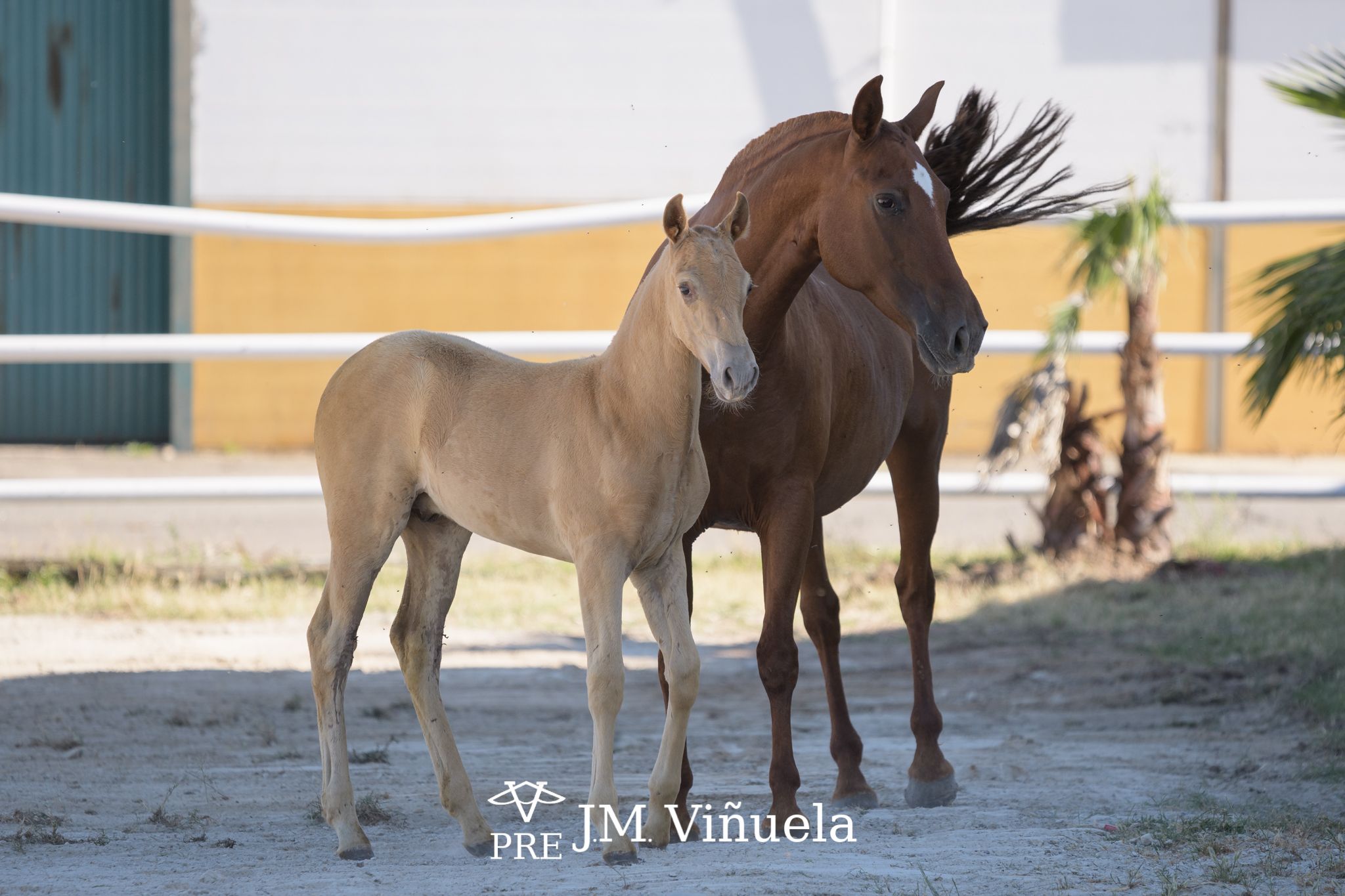 Carismática Las lunas
""Carismática Las lunas" is one of our new breeding mares, with proven origins and both morphology and great character.
It stands out for being a carrier of the "prl" gene, so we have it for very special crosses.
Here we present her with her foal, which is a marvel of exclusivity. Isabelo color with Alazan base
We are sure that we are in front of a future stud champion.
Currently we have more than 200 horses of all colors for sale, so you can choose from a wide range.
We like to serve our clients in a personalized way, that's why we prefer that you send us WhatsApp +34 635 610 321 and thus give you information and prices according to your tastes and preferences.
We ship worldwide and we take care of everything you need.
All images by www.fotografiaequina.es