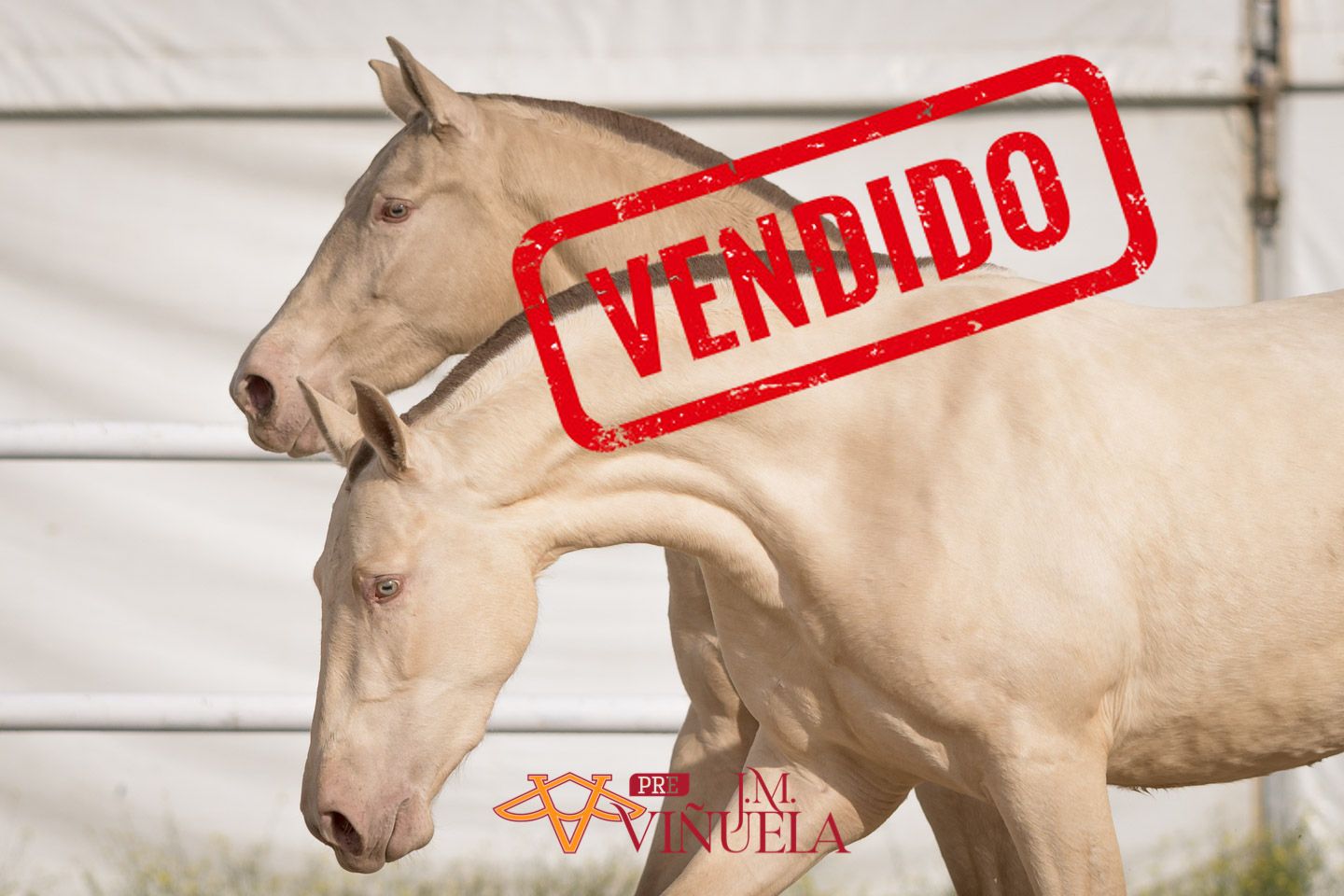 DIBUJADA XXVII Y AMOROSA CLXXXVIII (Solds)
We present to you two filly of exceptional quality with Baya Perla (formerly Perlina) coat.
They are "Dibujada XXVII" and "Amorosa CLXXXVIII".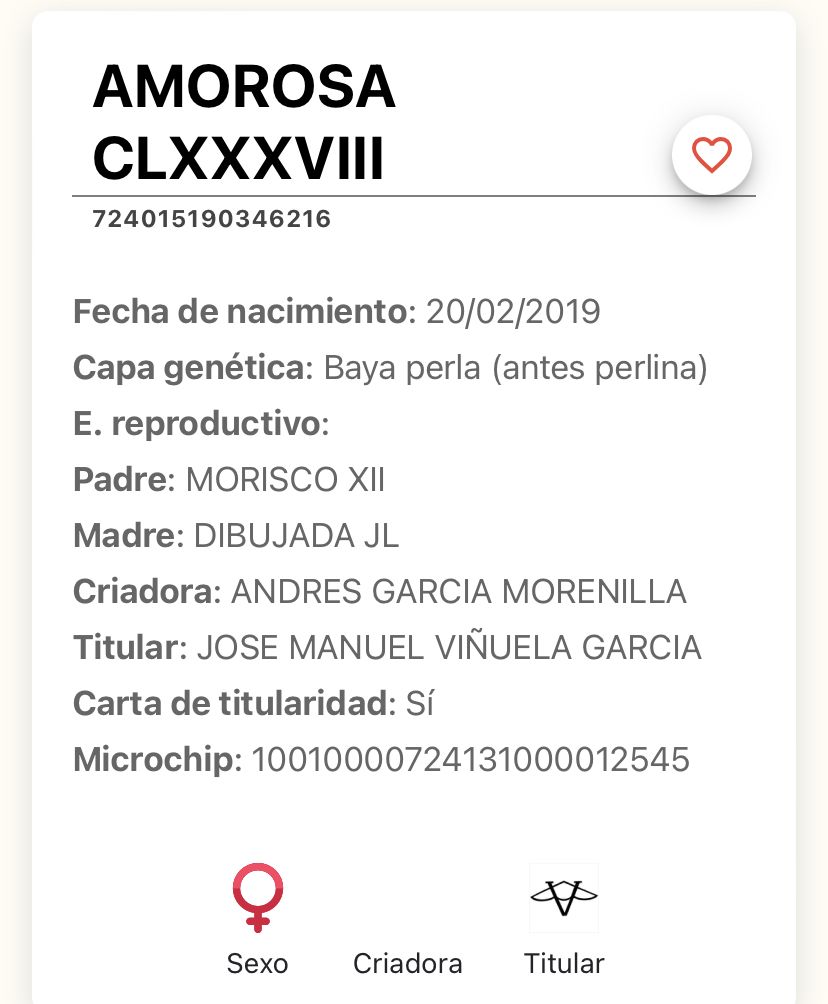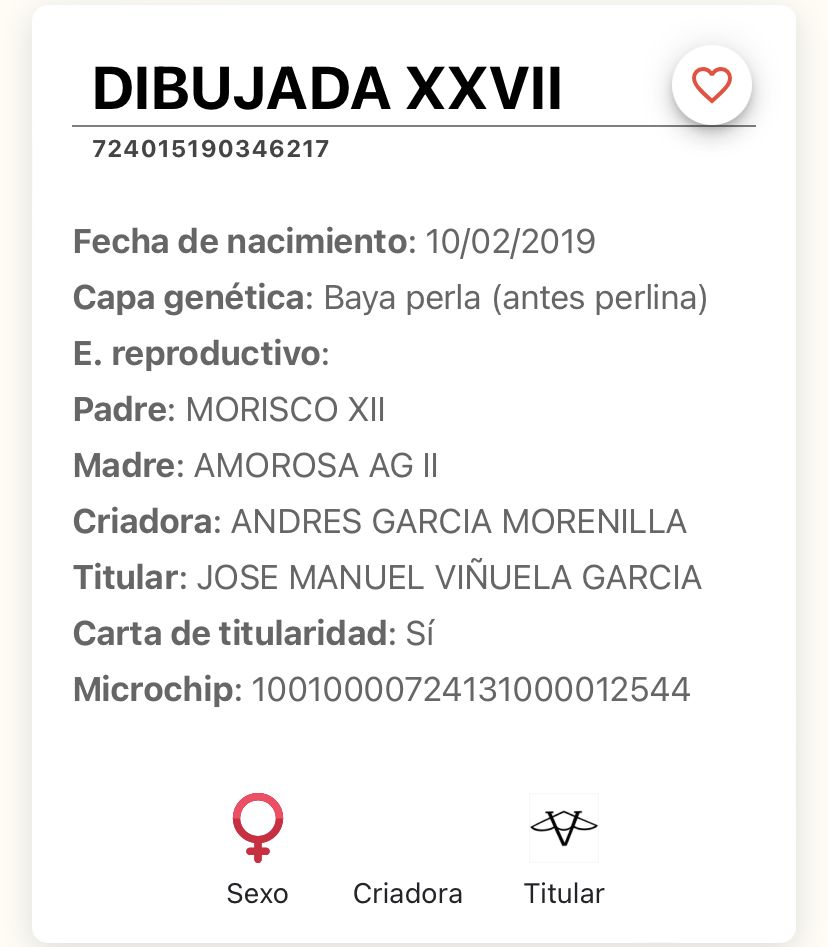 We are talking about descendants of the first lines of horses of dilute coat, with specimens within their genealogical tree known worldwide and that made epoch and history of the Spanish breed.
Both daughters of the great bay stallion "Morisco XI" and among other outstanding examples in her maternal line are "Impetuoso GAP II" or "Claudio Vives".


All of this translates into TOP quality specimens that will make you fall in love with their movements and morphological structure as soon as you see them.
It is a pure spectacle to see them "dance" on the track, with harmonious and very clear movements.
"Drawn XXVII" and "Amorosa CLXXXVIII" are a dream of animals, which we are sure will be the spoiled of their new owners and the envy of others.
We accept reservations and ship worldwide, we take care of all documentation and arrangements.
We attend exclusively to our clients in a personalized way.
Send 𝗪𝗵𝗮𝘁𝘀𝗔𝗽𝗽𝗽 for any information about specimens or prices, we will be glad to help you.
The prestige, quality and professionalism of our stud farm endorse us, with hundreds of satisfied customers all over the world..
🏆🐴 Quality and Professionalism🐴🏆
📸 All images by www.fotografiaequina.es