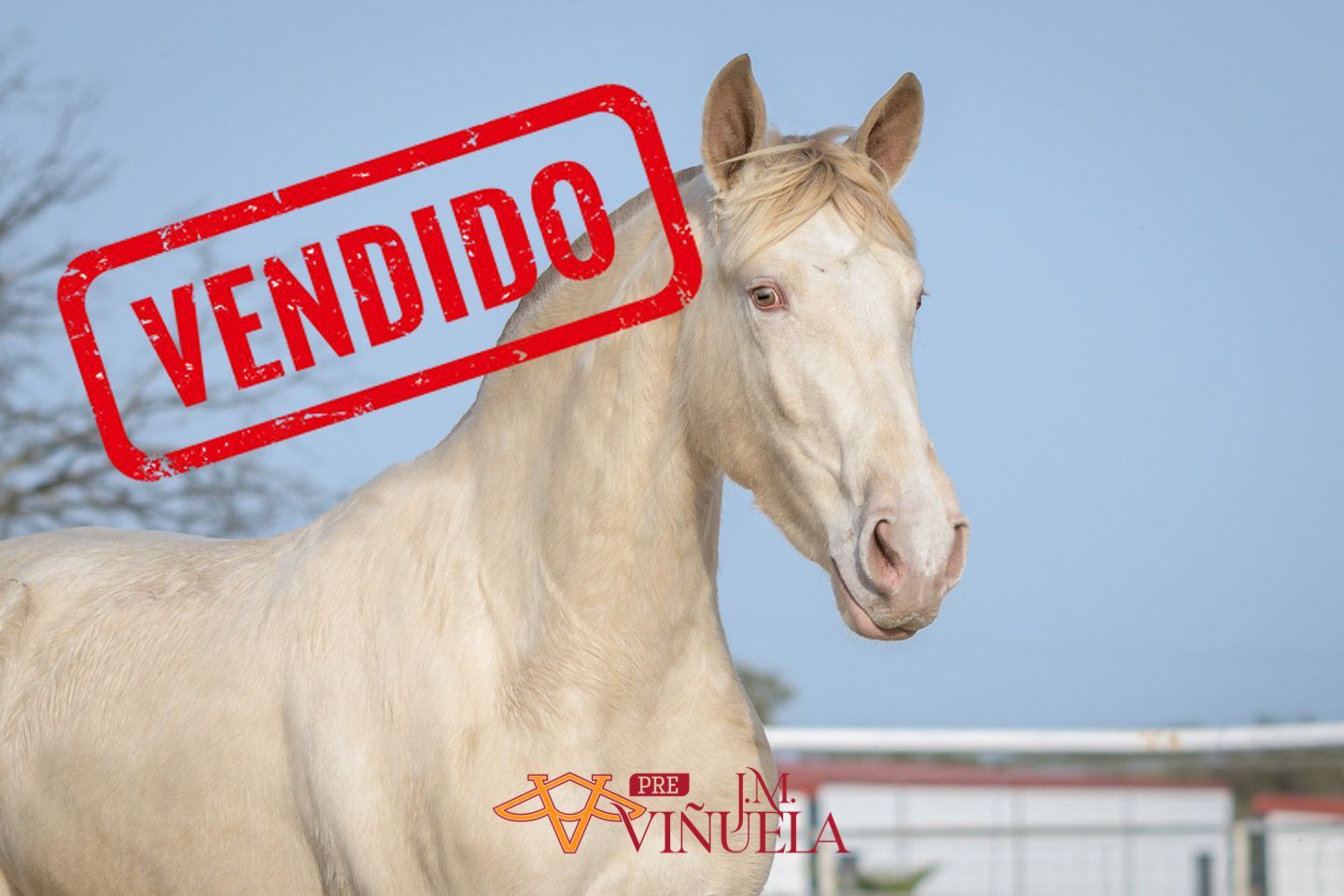 Iliaca de Viñuela (sold)
We present "Iliaca de Viñuela" a beautiful Perlina filly born on 08/08/2019.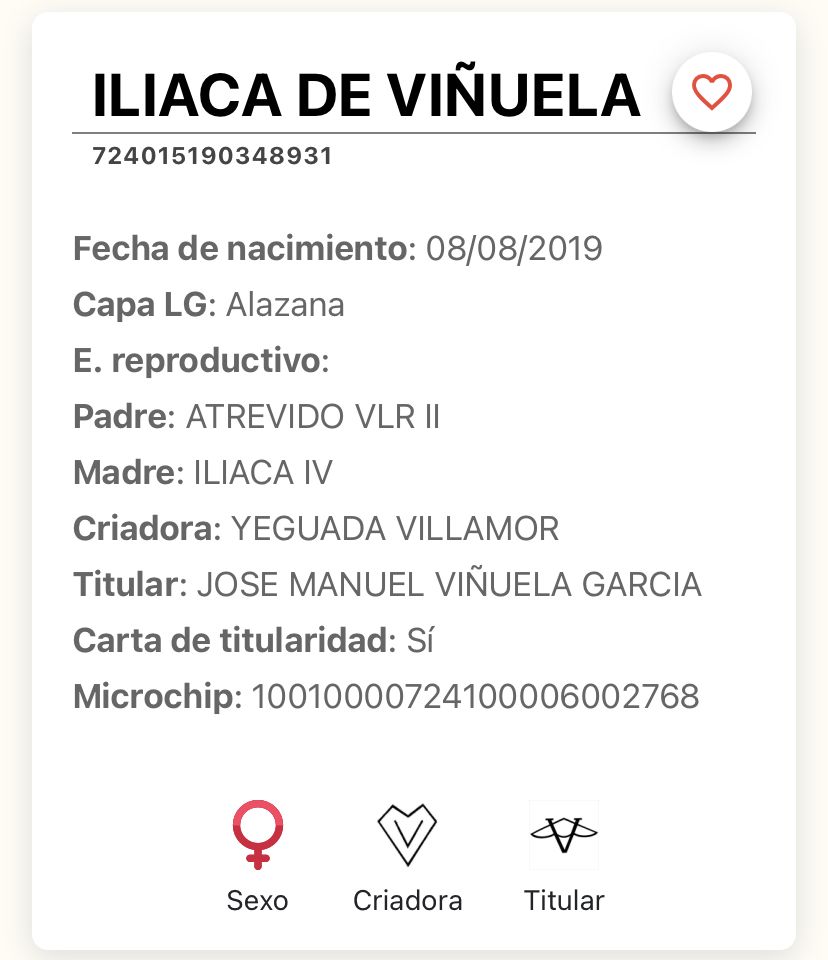 "Iliaca de Viñuela" is not a bet on the future, she is a sure value of the present, with more than two years old, there is no doubt that she is a great filly.
By paternal line, she is the daughter of "Atrevido VLR II" and granddaughter of the famous "Noche y Día" and "Africana XLIV".
In the maternal line, we can highlight specimens such as "Dante V", a great stallion very well known in the breed in the Baya coat.

So, with this background, it was very easy for "Iliaca de Viñuela" to turn out as the wonderful filly she has turned out to be.
The morphology is very much in the breed, strong and robust and has very wide and clear movements, highlighting a wonderful trot that seems to fly on the track.
Iliaca de Viñuela" is already a reality that its next owners will be able to enjoy from the first day.
We accept reservations and ship worldwide, we take care of all documentation and arrangements.
We attend exclusively to our clients in a personalized way.
Send 𝗪𝗵𝗮𝘁𝘀𝗔𝗽𝗽𝗽 for any information about specimens or prices, we will be glad to help you.
The prestige, quality and professionalism of our stud farm endorse us, with hundreds of satisfied customers all over the world.
🏆🐴 Quality and Professionalism🐴🏆
📸 All images by www.fotografiaequina.es