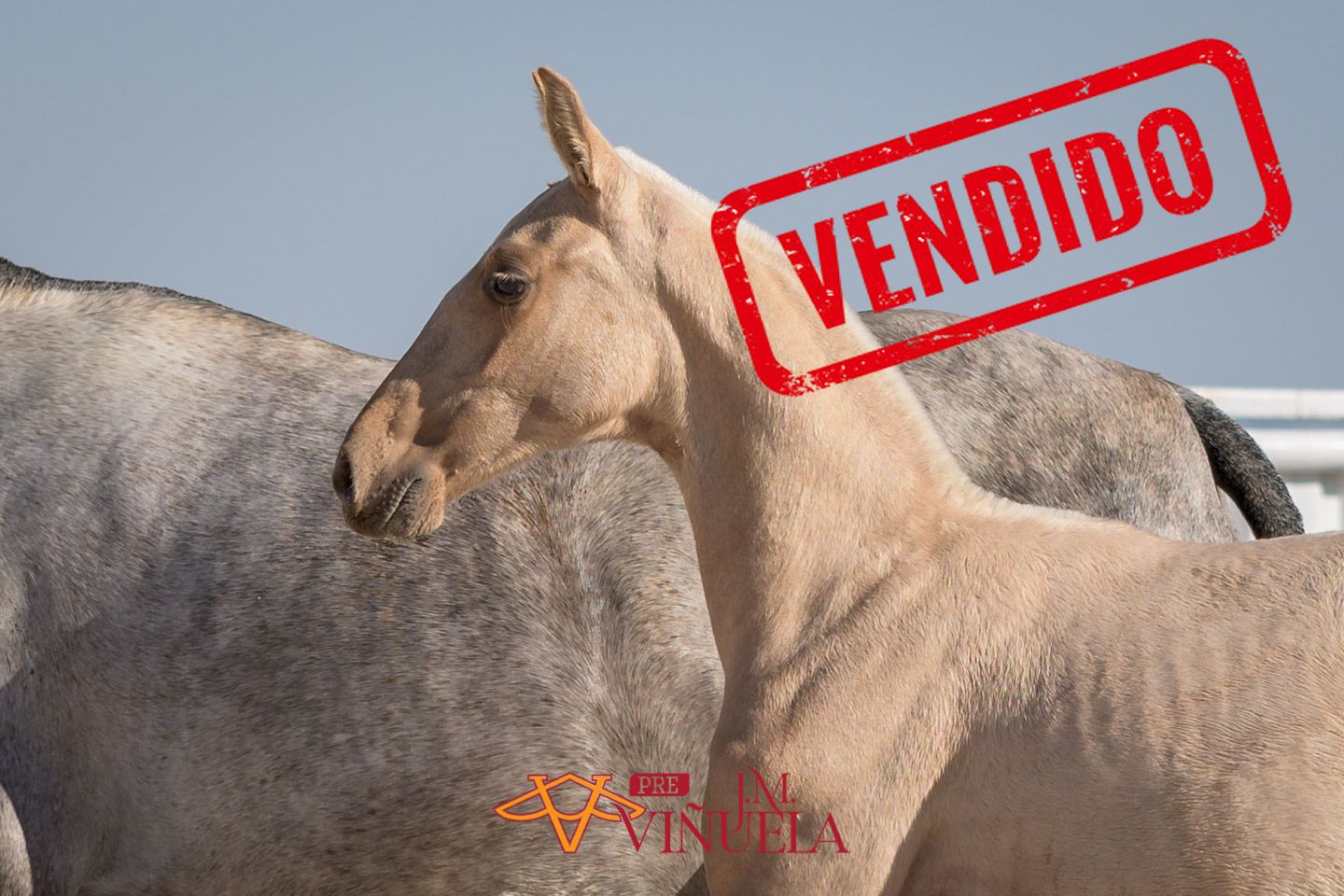 Extremeño de Viñuela (Sold)
We present "Extremeño de Viñuela", a beautiful colt born in our stud on 19/04/2021.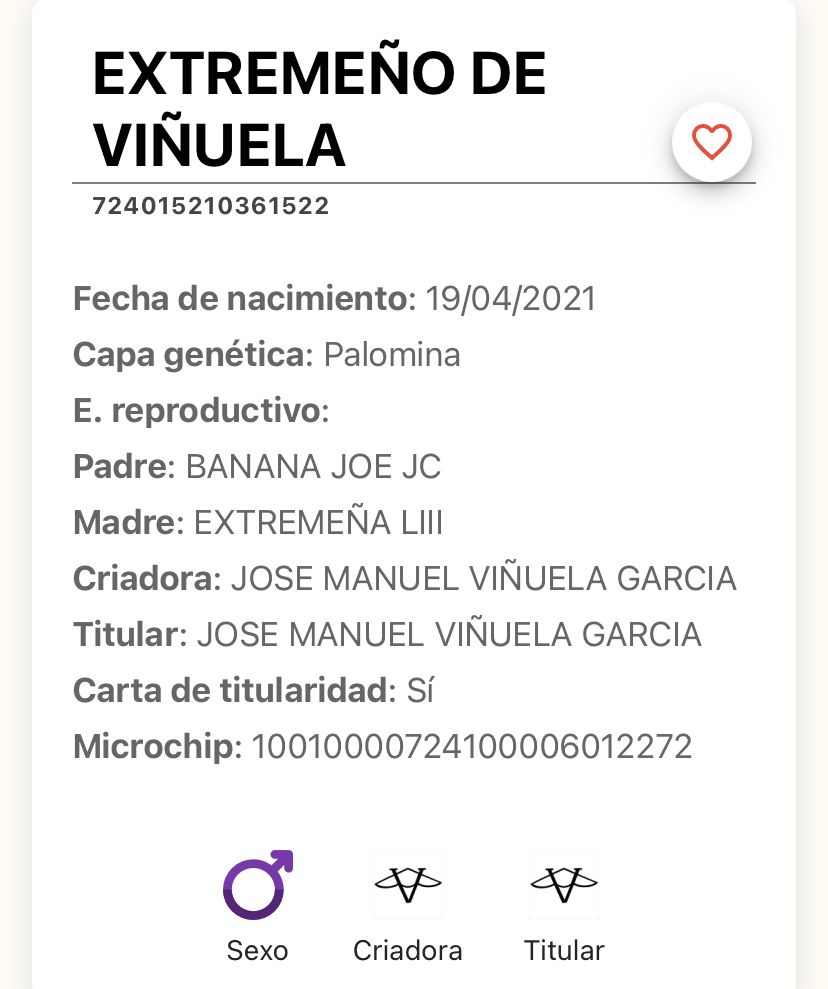 Son of our stallion "Banana Joe JC" who continues to transmit in a spectacular way, race, nobility, morphology and movements.

"Extremeño de Viñuela" is a compendium of all the virtues conveyed by "Banana Joe JC".
His morphological structure is impressive and he is already starting to stand out in height. His movements are a spectacle, a real luxury.
And the nobility and character that is already seen in him, is incredible, being very easy to handle and work with him.
All this in a Palomina layer that is a real beauty.
We hope to have more Palomina layer dogs in the next litter, as it is a trend in the market and that is what we are betting on.
We accept reservations and ship worldwide, we take care of all documentation and arrangements.
We attend exclusively to our clients in a personalized way.
Send 𝗪𝗵𝗮𝘁𝘀𝗔𝗽𝗽𝗽 for any information about specimens or prices, we will be glad to help you.
The prestige, quality and professionalism of our stud farm endorse us, with hundreds of satisfied customers all over the world.
🏆 🐴 Quality and Professionalism🐴🏆
📸 All images by www.fotografiaequina.es