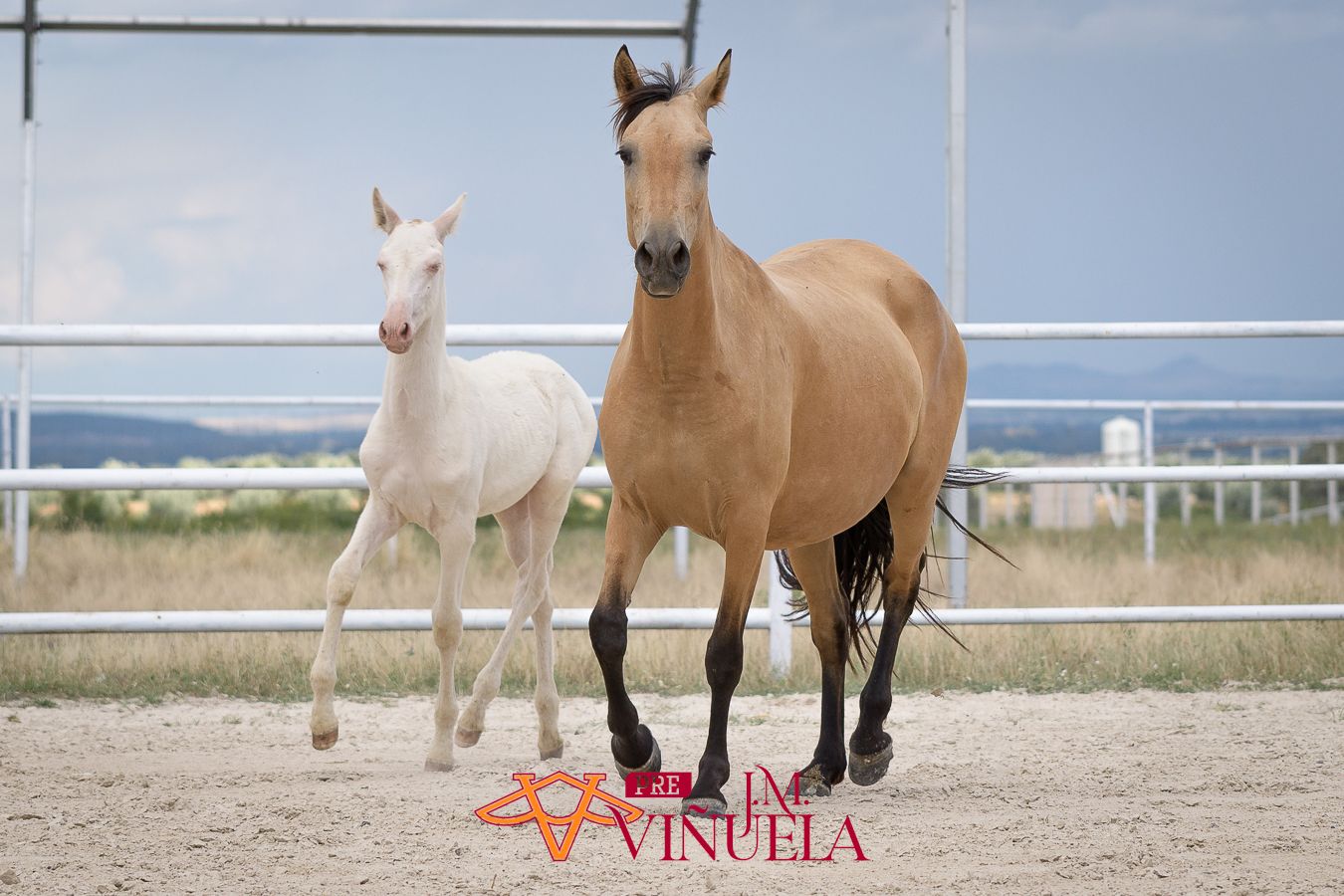 Fabulosa Jv and Fabuloso de Viñuela
We are pleased to present once again "Fabulosa JV" and her foal this year, "Fabuloso de Viñuela".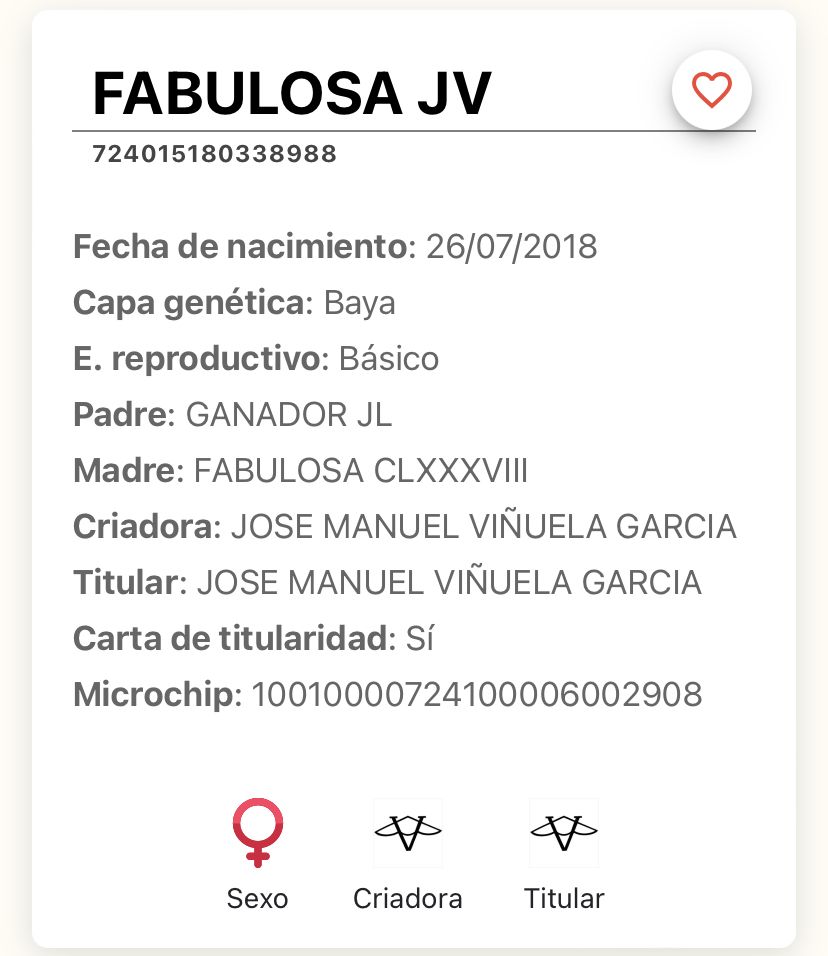 "Fabulosa JV is an exceptional bay mare, bred with dedication in our facilities. Her morphology is simply stunning, with a balanced structure and elegant movements that set her apart. At our stud, we pride ourselves on breeding high quality horses and Fabulosa JV perfectly embodies our commitment to excellence.
His foal, with a pearly coat, is a real gem and is a son of our outstanding stallion "Favorito BAS II".
At our stud, we take the process of selecting stallions and mares for breeding very seriously. We conduct exhaustive genetic studies and follow rigorous quality criteria to ensure that we produce exceptional purebred Spanish horses.
"Fabulous JV" and her foal, the fruit of the passion and care with which we breed our horses. Their lineage and beauty are a true testament to the dedication and commitment we put into each generation. We are sure you will be captivated by their beauty, grace and quality.
We accept reservations and ship worldwide, we take care of all the documentation and arrangements.
We attend exclusively to our clients in a personalized way.
Send 𝗪𝗵𝗮𝘁𝘀𝗔𝗽𝗽 +𝟯𝟰 𝟲𝟯𝟱 𝟲𝟲𝟭𝟬 𝟯𝟮𝟭para any information about specimens or prices, we will be glad to help you.
🏆 🐴 𝐠𝐮𝐚𝐫𝐚𝐧𝐭𝐞𝐞 𝐨𝐟 𝐪𝐮𝐚𝐥𝐢𝐭𝐲, 𝐩𝐫𝐨𝐟𝐞𝐬𝐬𝐢𝐨𝐧𝐚𝐥𝐢𝐬𝐦 𝐚𝐧𝐝 𝐩𝐫𝐞𝐬𝐭𝐢𝐠𝐞. 𝐇𝐮𝐧𝐝𝐫𝐞𝐝𝐬 𝐨𝐟 𝐜𝐮𝐬𝐭𝐨𝐦𝐞𝐫𝐬 𝐚𝐫𝐨𝐮𝐧𝐝 𝐭𝐡𝐞 𝐰𝐨𝐫𝐥𝐝 𝐞𝐧𝐝𝐨𝐫𝐬𝐞 𝐮𝐬 ⭐⭐⭐⭐⭐
📸 All images by www.fotografiaequina.es