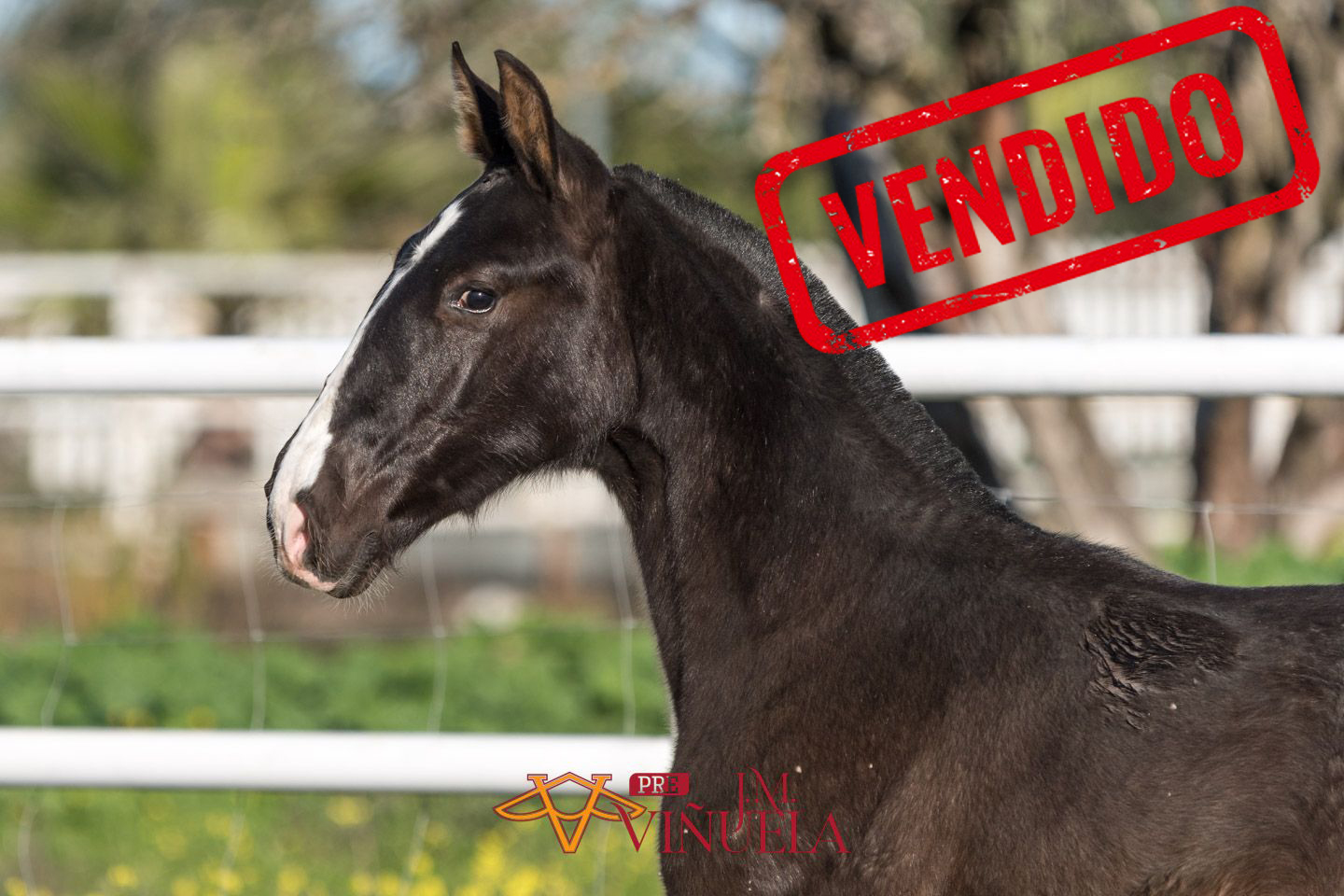 Jacaranda de Viñuela (Sold)
"Jacaranda de Viñuela" is a black filly born in our stud on 1/6/2022 and possesses the PRL gene in her genotype..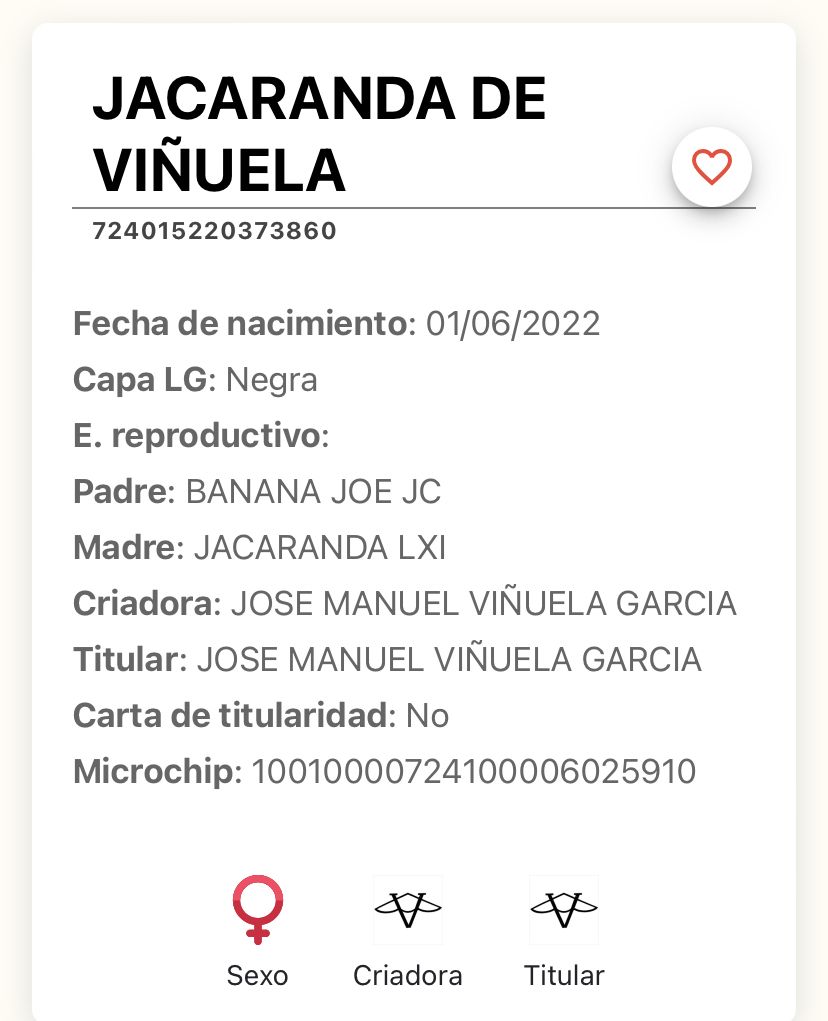 The first thing that stands out in "Jacaranda de Viñuela" is her morphology, she is impressive and very graceful, but her movements are not left behind in the fabulous characteristics of this filly, her trot is a joy to enjoy, she flies over the track in slow motion, a joy for any lover of the pure Spanish breed.
Her pedigree is pure marvel, daughter of our stallion "Banana Joe JC" known by all and "Jacaranda LXI" daughter of the mythical "Quitasueño VII".

No matter how you look at it, they are the origins of a TOP specimen and the dream of any breeder.
We accept reservations and ship worldwide, we take care of all documentation and arrangements.
We attend exclusively to our clients in a personalized way.
Send 𝗪𝗵𝗮𝘁𝘀𝗔𝗽𝗽 +𝟯𝟰 𝟲𝟯𝟱 𝟲𝟲𝟭𝟬 𝟯𝟮𝟭para any information about specimens or prices, we will be glad to help you.
🏆 🐴 𝐠𝐮𝐚𝐫𝐚𝐧𝐭𝐞𝐞 𝐨𝐟 𝐪𝐮𝐚𝐥𝐢𝐭𝐲, 𝐩𝐫𝐨𝐟𝐞𝐬𝐬𝐢𝐨𝐧𝐚𝐥𝐢𝐬𝐦 𝐚𝐧𝐝 𝐩𝐫𝐞𝐬𝐭𝐢𝐠𝐞. 𝐇𝐮𝐧𝐝𝐫𝐞𝐝𝐬 𝐨𝐟 𝐜𝐮𝐬𝐭𝐨𝐦𝐞𝐫𝐬 𝐚𝐫𝐨𝐮𝐧𝐝 𝐭𝐡𝐞 𝐰𝐨𝐫𝐥𝐝 𝐞𝐧𝐝𝐨𝐫𝐬𝐞 𝐮𝐬 ⭐⭐⭐⭐⭐
📸 All images by www.fotografiaequina.es