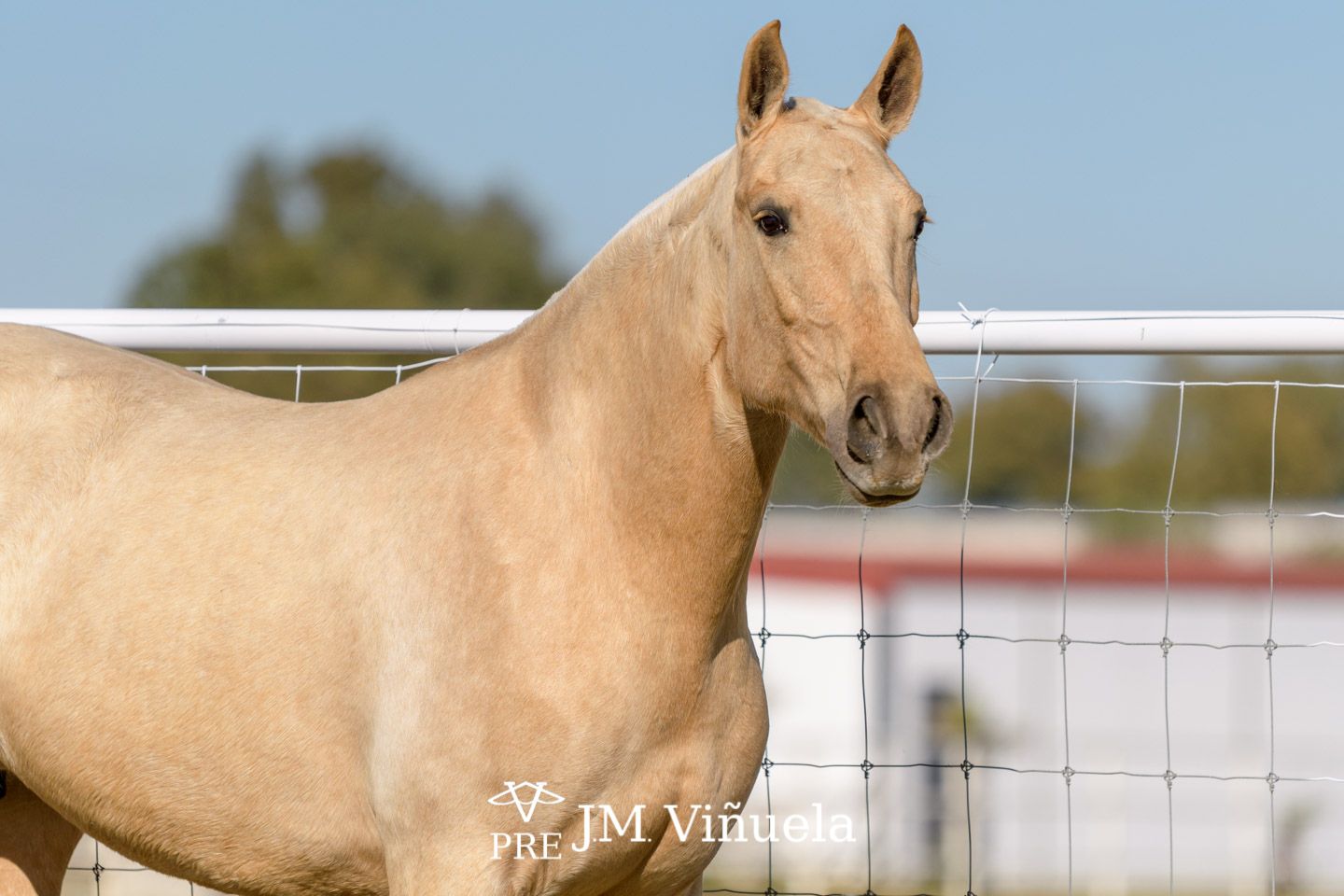 LL Virreina
"LL Virreina" is a stunning Palomina coat mare born on 02/04/2014.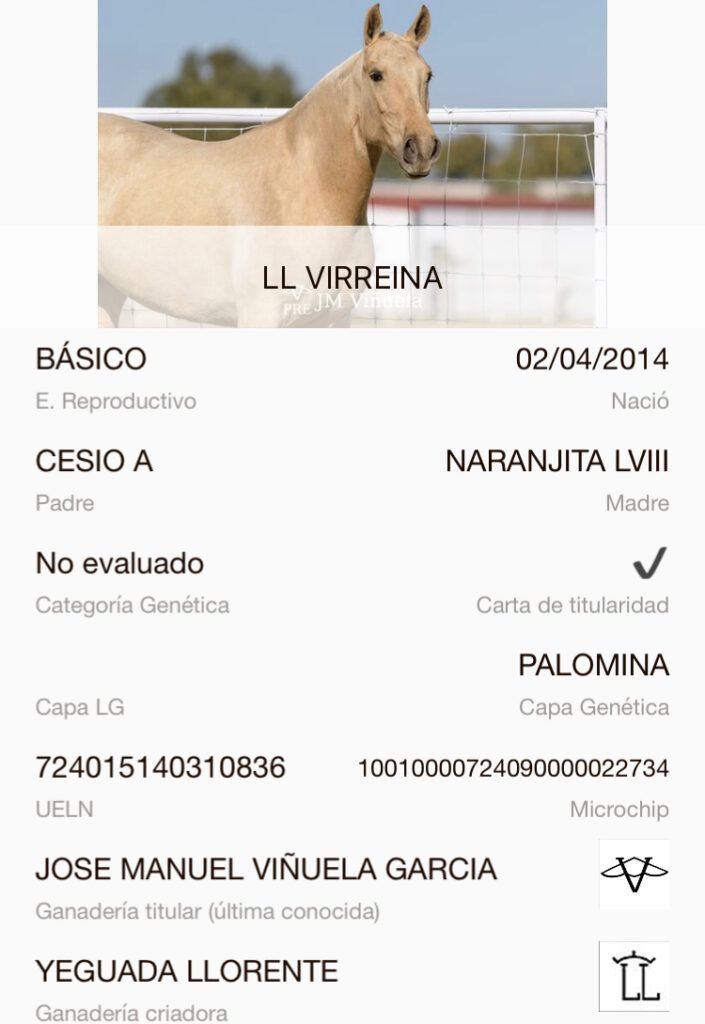 Here we present her and her no less impressive colt "Boni Tango", born 10/07/2020, with Perlino coat (new nomenclature).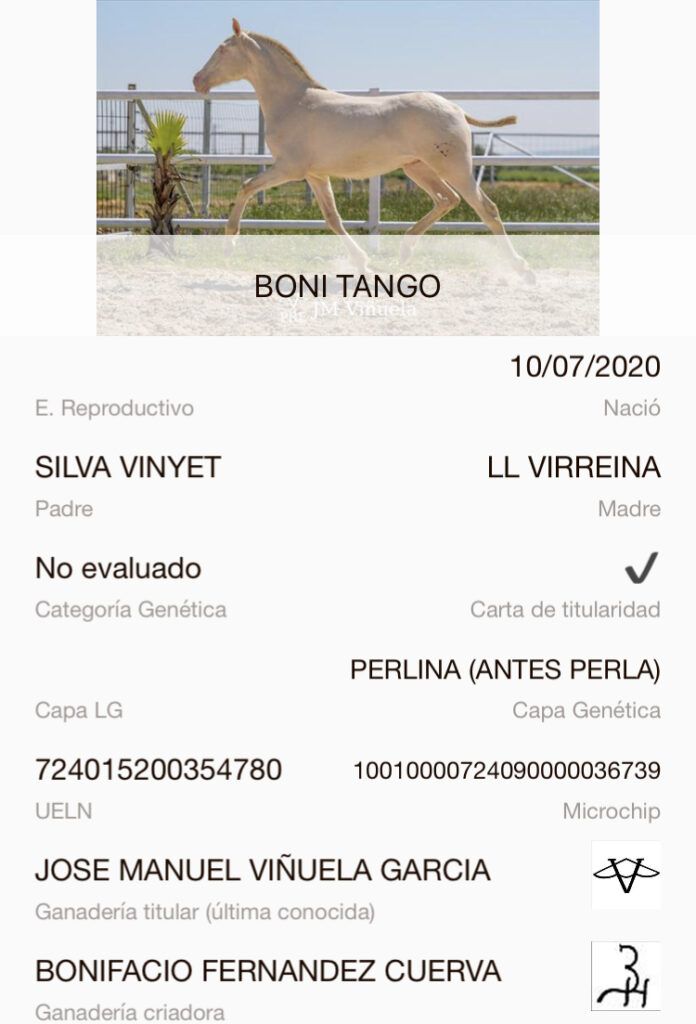 "LL Virreina is a magnificent mother and as you can see she transmits her exceptional category very well to all her foals.
It has a magnificent morphology and powerful and very elegant movements.
This, together with her character, makes her a top breeding mare.
Its origins are at the height of the specimen, by paternal line we find specimens such as "Claudio Vives" stallion of great prestige in diluted layer, as well as by maternal line another world top as "Milano VI".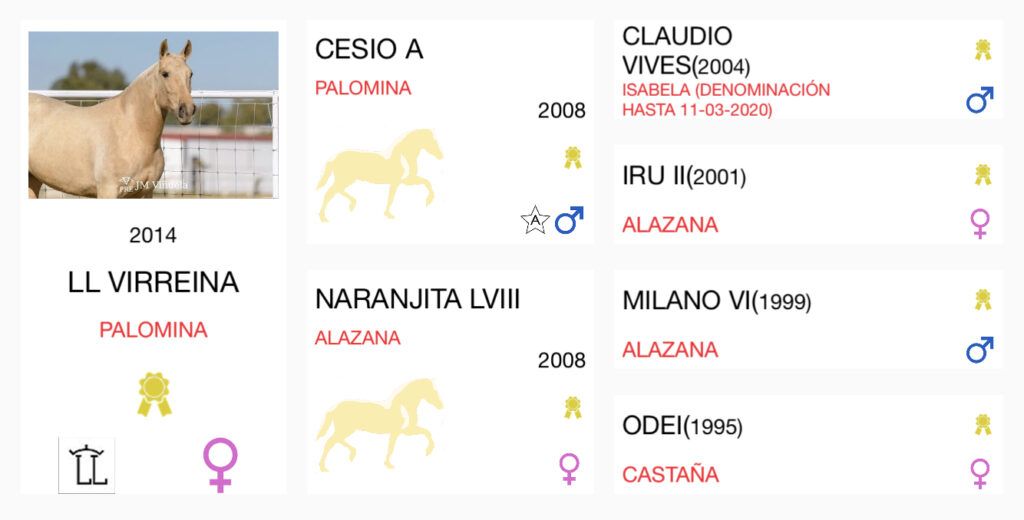 His colt "Boni Tango" you only have to see his morphology and movements to fall in love with him. He is a very exclusive colt, son of "Silva Vinyet", a very well known stallion in Costa Rica.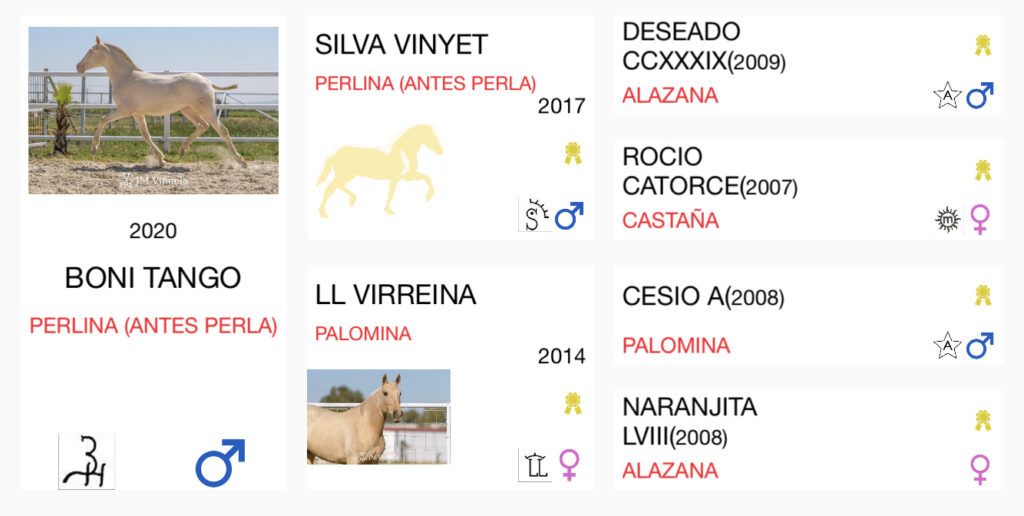 We like to serve our customers in a personalized way.
Send 𝗪𝗵𝗮𝘁𝘀𝗔𝗽𝗽 +𝟯𝟰 𝟲𝟯𝟱 𝟲𝟭𝟬 𝟯𝟮𝟭 for any information about specimens or prices, we will be pleased to assist you.
We accept reservations and ship worldwide, we take care of all documentation and arrangements.
📸 All images by www.fotografiaequina.es