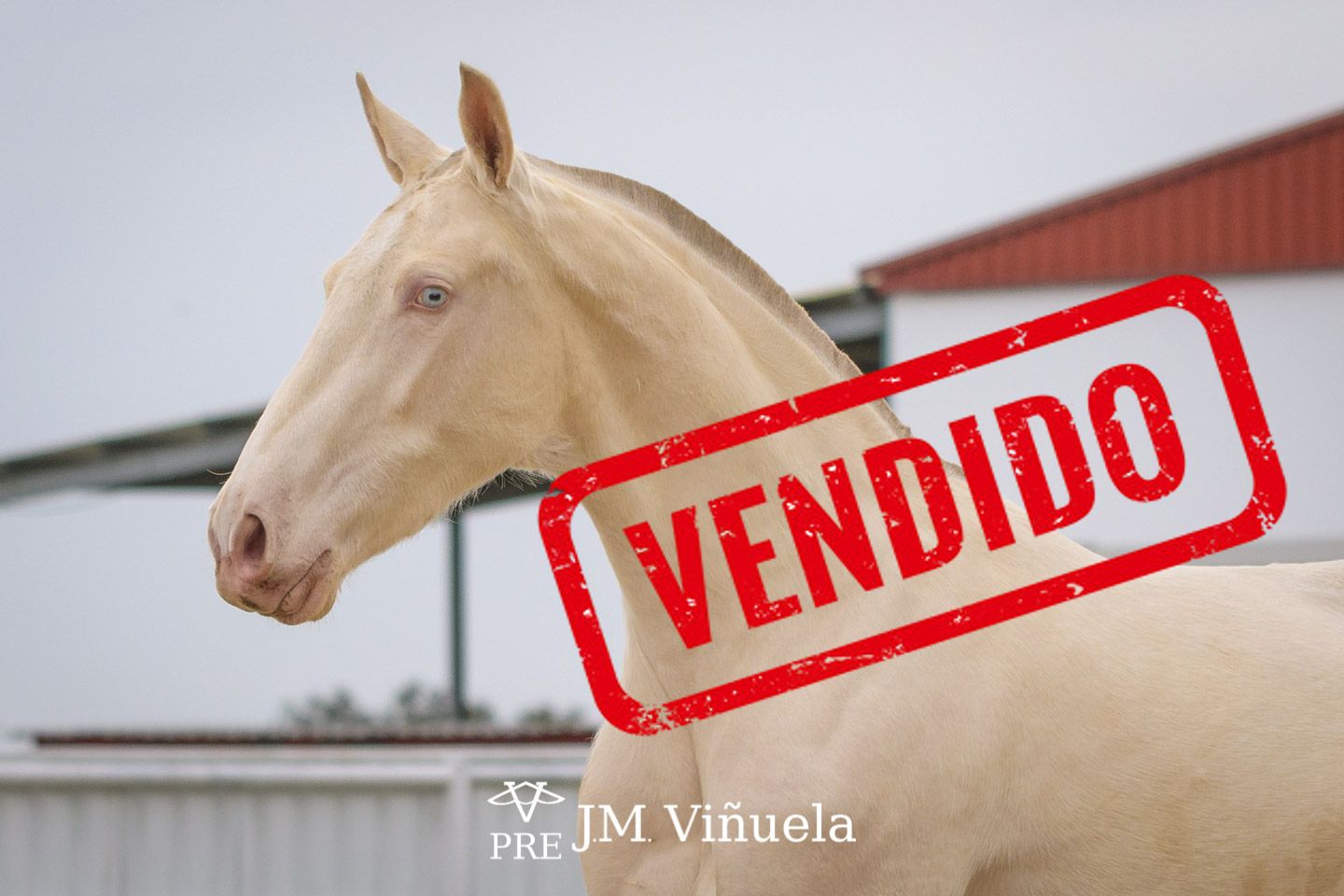 Chanel de Viñuela (Sold)
"Chanel de Viñuela" filly born on 09/14/2018 of Perlina coat according to the new nomenclature.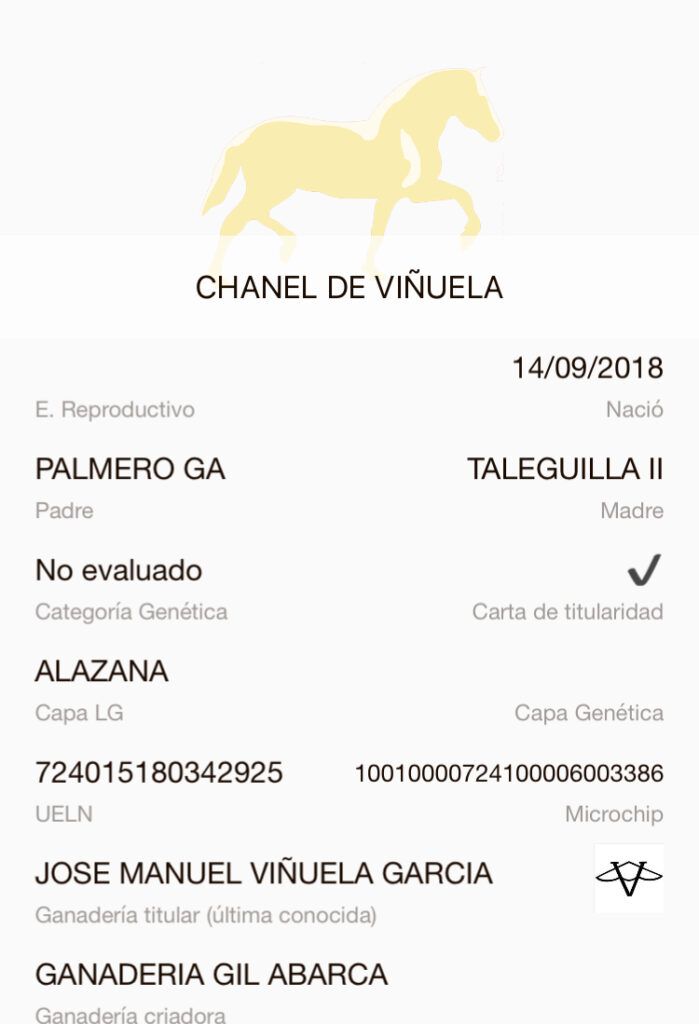 It stands out for its impressive morphology, very much in the breed, with an impressive face and neck..
Her movements, as seen in the images, are magnificent, she seems to dance on the dance floor.
Destaca también por su árbol genealógico.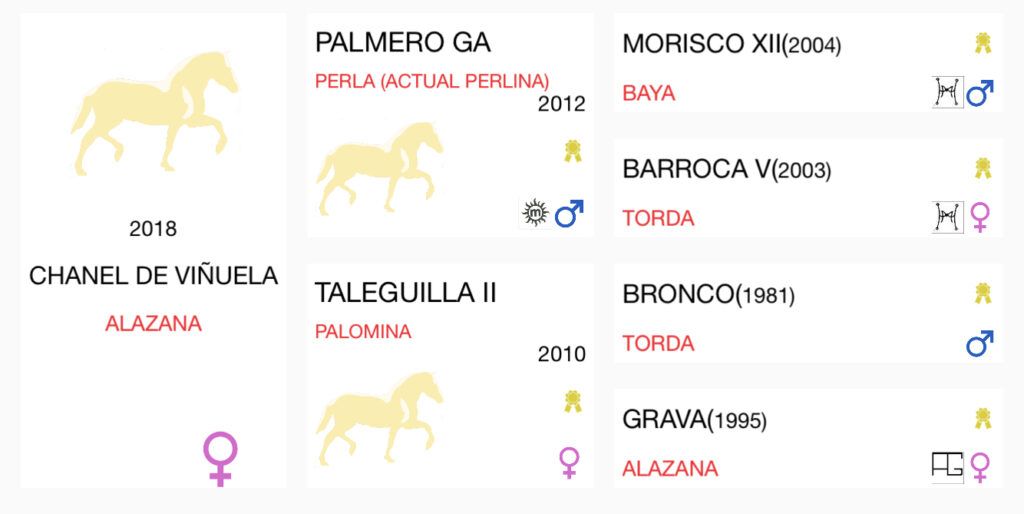 By maternal line, coming from Yeguada Militar and Yeguada Lovera, horses such as "Grava" are among his ancestors.
In the paternal line, the Paco Marti line stands out.
"Chanel de Viñuela" is for sale at our stud, a great opportunity to get a top filly.
We like to serve our customers in a personalized way.
Send 𝗪𝗵𝗮𝘁𝘀𝗔𝗽𝗽 +𝟯𝟰 𝟲𝟯𝟱 𝟲𝟭𝟬 𝟯𝟮𝟭 for any information about specimens or prices, we will be pleased to assist you.
Aceptamos reservas y realizamos envíos a todo el mundo, nos encargamos de toda la documentación y gestiones.
🏆🐴 𝗤𝘂𝗮𝗹𝗶𝘁𝘆 𝗮𝗻𝗱 𝗣𝗿𝗼𝗳𝗲𝘀𝘀𝗶𝗼𝗻𝗮𝗹𝗶𝘀𝗺🐴🏆
📸 All images by www.fotografiaequina.es