Luna Nueva AG (Sold)
"Luna Nueva AG" is a beautiful filly of Isabela coat that has us bewitched.
Born on 24/04/2020 since she is in our house, she has us completely in love. A beautiful face, along with a dreamy morphology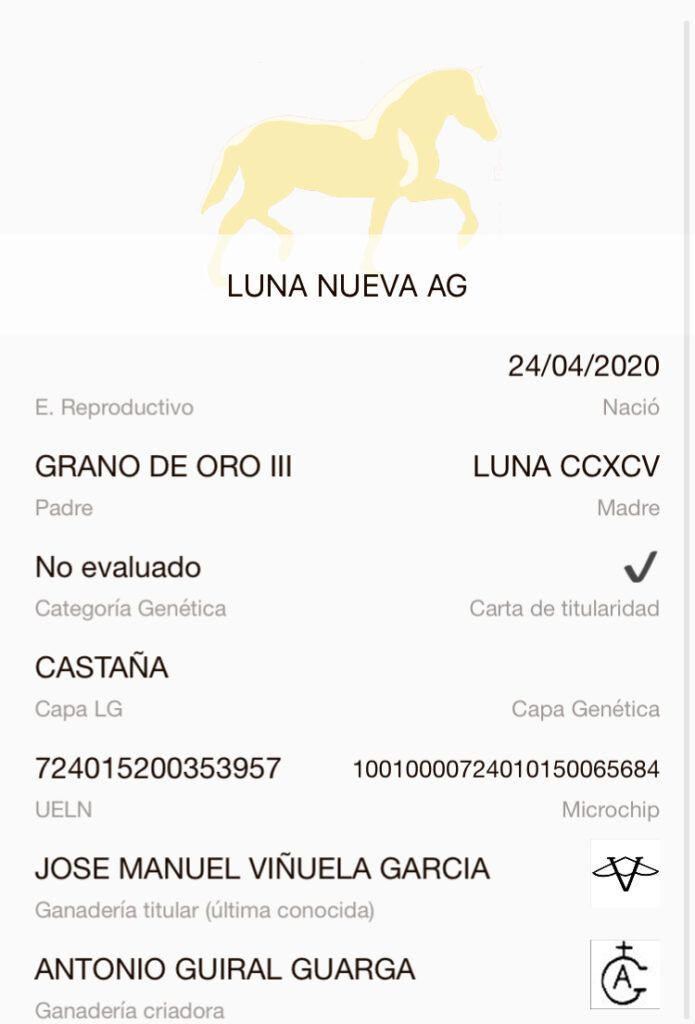 Its movements are light, balanced and very wide. It's good to see her on the court.
Its character, is calm and very docile in its handling.
But it is that in addition their origins are wonderful, granddaughter of "Quitasueño VII" by paternal line and by maternal line by "Deleitoso III"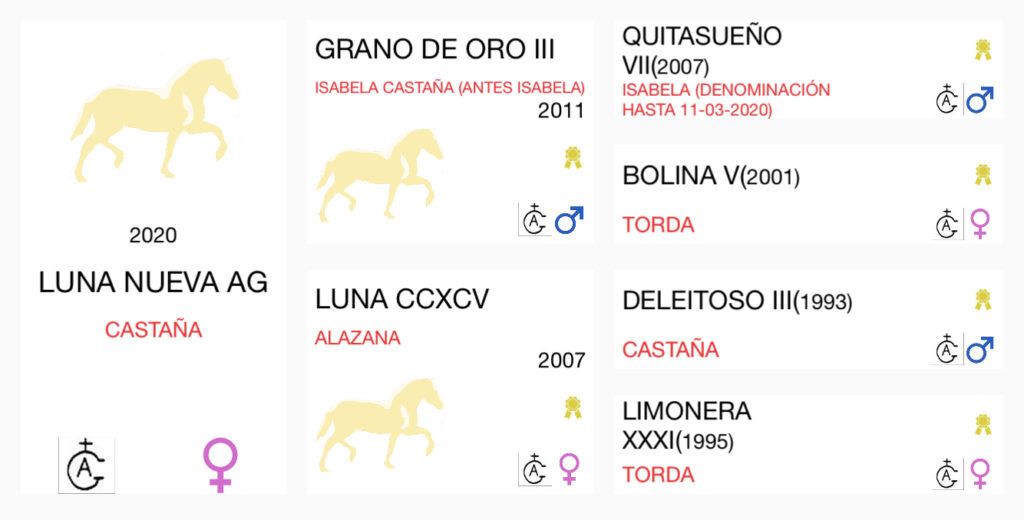 A great opportunity to get a filly with an Isabela (Double pearl) coat.
We like to serve our clients in a personalized way.
Send𝗪𝗵𝗮𝘁𝘀𝗔𝗽𝗽 +𝟯𝟰 𝟲𝟯𝟱 𝟲𝟭𝟬 𝟯𝟮𝟭 para cualquier información sobre ejemplares o precios, estaremos encantados de atenderte
We accept reservations and ship worldwide, we take care of all the documentation and formalities.
🏆🐴 𝗤𝘂𝗮𝗹𝗶𝘁𝘆 𝗮𝗻𝗱 𝗣𝗿𝗼𝗳𝗲𝘀𝘀𝗶𝗼𝗻𝗮𝗹𝗶𝘀𝗺🐴🏆
📸 All images by www.fotografiaequina.es