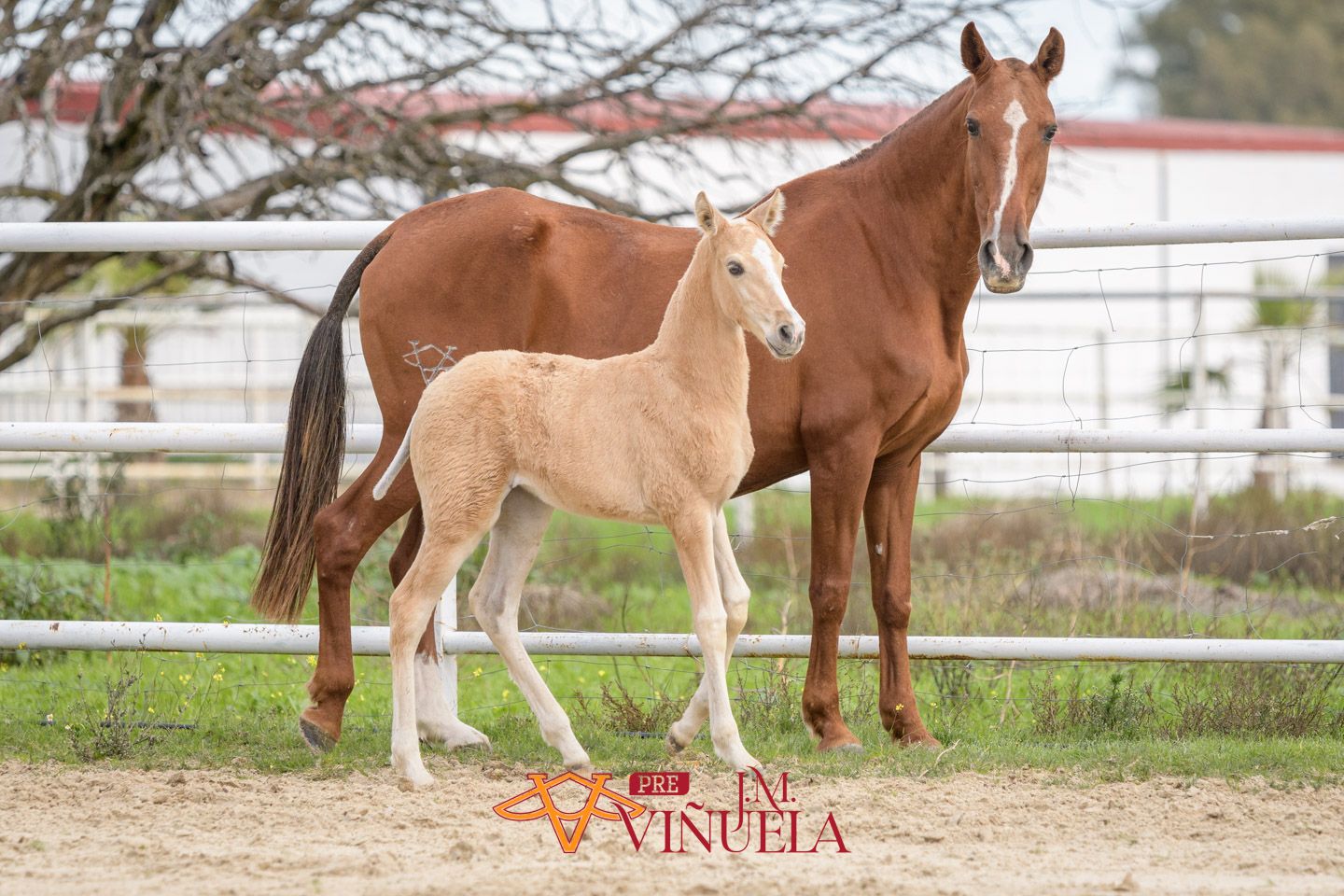 Naranjita XXVII
Naranjita XXVII is one of our brood mares, born on 28/05/2003 with a sorrel coat.
She has always given us very good specimens and is a fantastic mother.
This year she surprises us again with a spectacular Palomina filly.
Daughter of "Boni Indalo" our Cremello stallion, a reference for his coat and his baroque morphology. With him we are getting an impressive line of which we are very proud.
Practically all the foals of this year's "Boni Indalo" are reserved and the baroque line is back on fire.
Don't let opportunities like this pass you by and make your reservations.
We accept reservations and we ship worldwide, we take care of all the documentation and paperwork.
We attend exclusively to our clients in a personalized way.
Envía 𝗪𝗵𝗮𝘁𝘀𝗔𝗽𝗽 +𝟯𝟰 𝟲𝟯𝟱 𝟲𝟭𝟬 𝟯𝟮𝟭 for any information about specimens or prices, we will be pleased to help you.
🏆 🐴 𝐠𝐮𝐚𝐫𝐚𝐧𝐭𝐞𝐞 𝐨𝐟 𝐪𝐮𝐚𝐥𝐢𝐭𝐲, 𝐩𝐫𝐨𝐟𝐞𝐬𝐬𝐢𝐨𝐧𝐚𝐥𝐢𝐬𝐦 𝐚𝐧𝐝 𝐩𝐫𝐞𝐬𝐭𝐢𝐠𝐞. 𝐇𝐮𝐧𝐝𝐫𝐞𝐝𝐬 𝐨𝐟 𝐜𝐮𝐬𝐭𝐨𝐦𝐞𝐫𝐬 𝐚𝐫𝐨𝐮𝐧𝐝 𝐭𝐡𝐞 𝐰𝐨𝐫𝐥𝐝 𝐞𝐧𝐝𝐨𝐫𝐬𝐞 𝐮𝐬 ⭐⭐⭐⭐⭐
📸 All images by www.fotografiaequina.es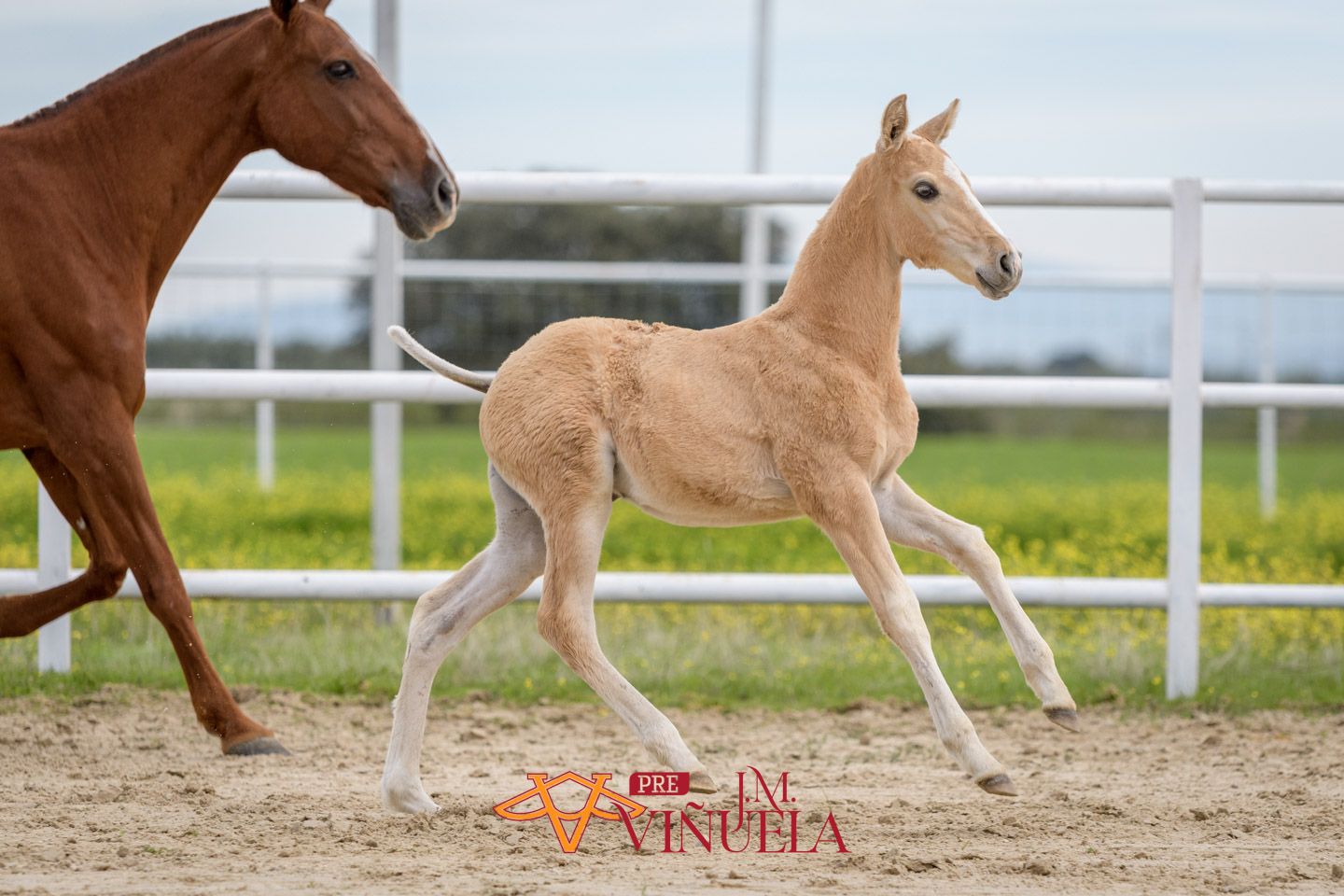 All images by