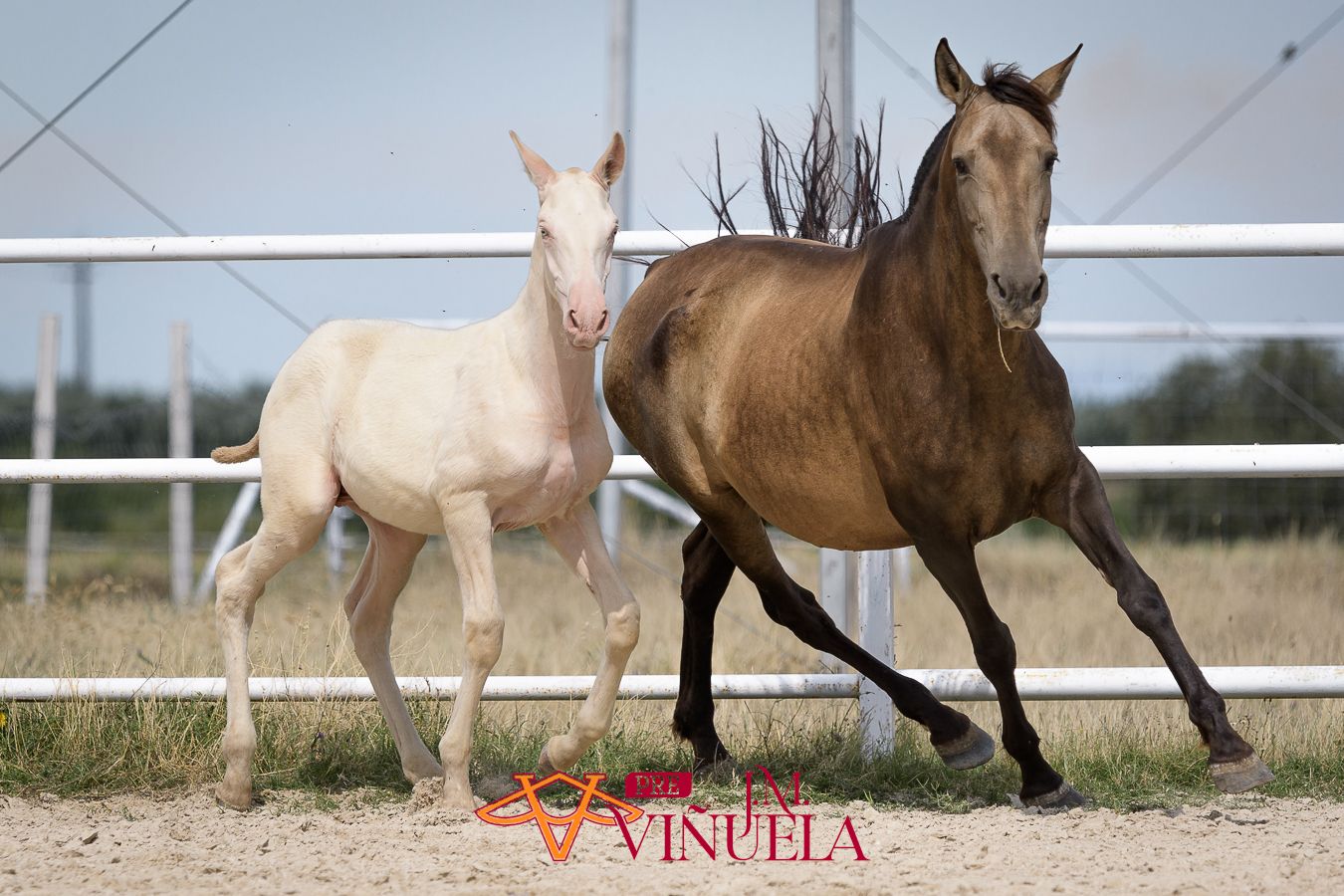 Oliva XLVI and its foal 2023
Introducing an exceptional Perlino foal! From an early age, he demonstrates his class, breed and quality movements in every aspect.
And no wonder, since he is a son of our outstanding stallion, Banana Joe, and out of Oliva XLVI, one of our broodmares that constantly surprises us with incredible foals.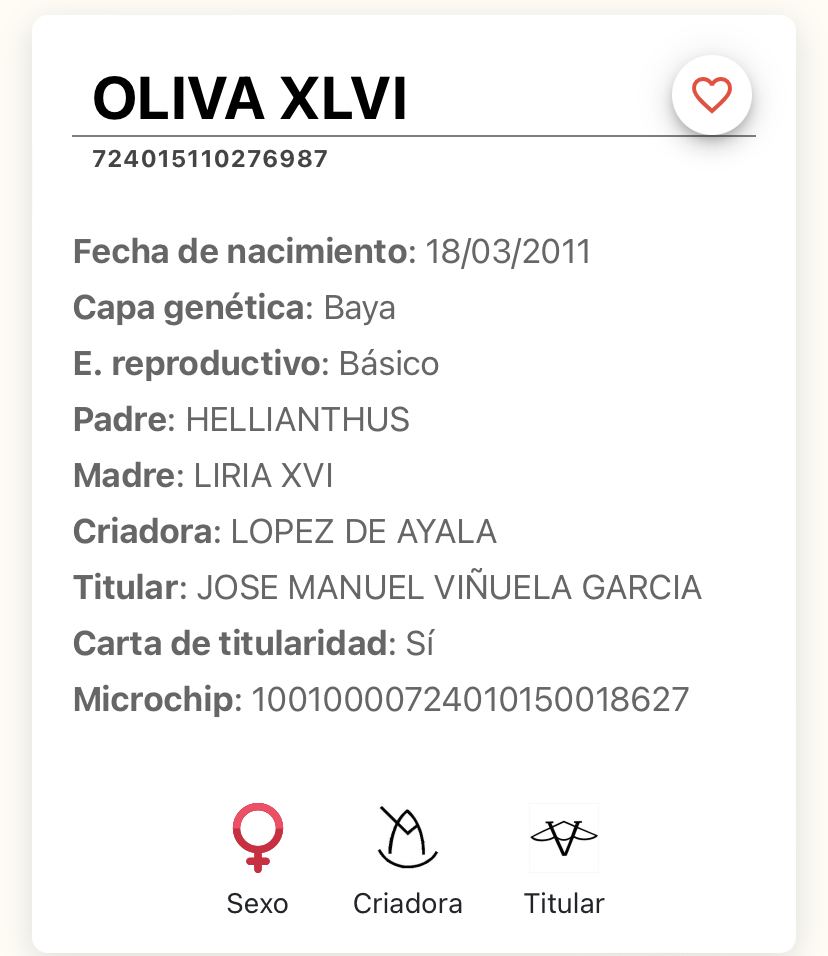 Oliva XLVI has an impressive genealogy, with recognized horses such as Dante V, Sevillano XVI and the famous Imperioso IV from the stud of D. Jesús Gil, one of the most outstanding in Spain. This line of ancestry brings additional value to the exceptional genetics of our colt.
In addition to his genetic heritage, this Perlino colt also has a prized coat that sets him apart. His Perlino coat gives him a unique and striking beauty, which makes him stand out even more.
At our stud, we pride ourselves on breeding horses of the highest quality, and this colt is no exception. His combination of renowned ancestry, elegant movements and dazzling Perlino coat make him a unique choice.
Contact us today for more information about this exceptional pearl colt. We will be happy to answer all your questions and advise you on the purchase process, discover the excellence of our stud with this magnificent colt!
We accept reservations and ship worldwide, we take care of all the documentation and arrangements.
We attend exclusively to our clients in a personalized way.
Send 𝗪𝗵𝗮𝘁𝘀𝗔𝗽𝗽 +𝟯𝟰 𝟲𝟯𝟱 𝟲𝟲𝟭𝟬 𝟯𝟮𝟭para any information about specimens or prices, we will be glad to help you.
🏆 🐴 𝐠𝐮𝐚𝐫𝐚𝐧𝐭𝐞𝐞 𝐨𝐟 𝐪𝐮𝐚𝐥𝐢𝐭𝐲, 𝐩𝐫𝐨𝐟𝐞𝐬𝐬𝐢𝐨𝐧𝐚𝐥𝐢𝐬𝐦 𝐚𝐧𝐝 𝐩𝐫𝐞𝐬𝐭𝐢𝐠𝐞. 𝐇𝐮𝐧𝐝𝐫𝐞𝐝𝐬 𝐨𝐟 𝐜𝐮𝐬𝐭𝐨𝐦𝐞𝐫𝐬 𝐚𝐫𝐨𝐮𝐧𝐝 𝐭𝐡𝐞 𝐰𝐨𝐫𝐥𝐝 𝐞𝐧𝐝𝐨𝐫𝐬𝐞 𝐮𝐬 ⭐⭐⭐⭐⭐
📸 All images by www.fotografiaequina.es