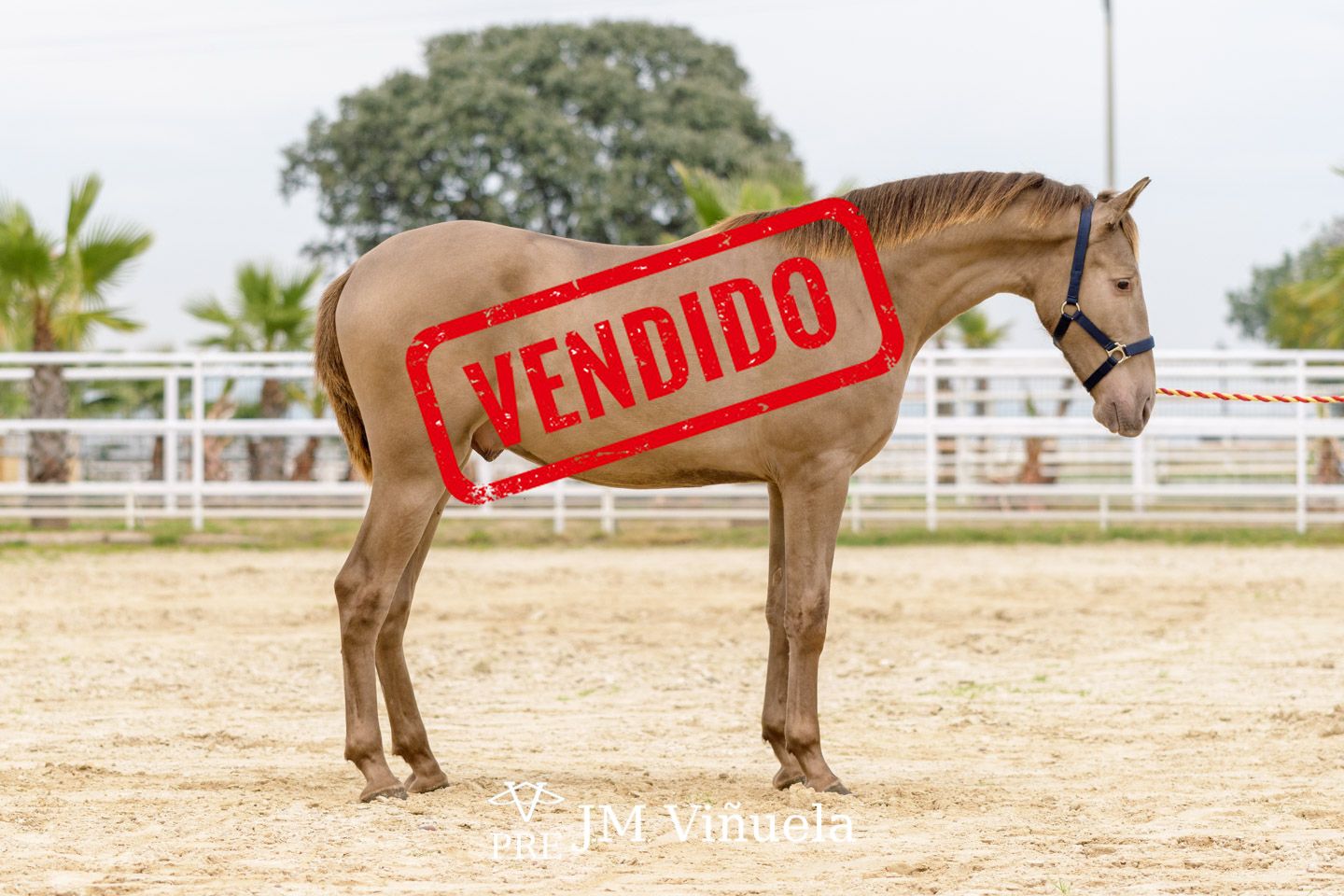 Tizón LVIII (Sold)
This is "Tizón LVIII" a spectacular colt born on 19/03/2019 that with the new nomenclature is evaluated as "Black Isabela" (Before Isabela)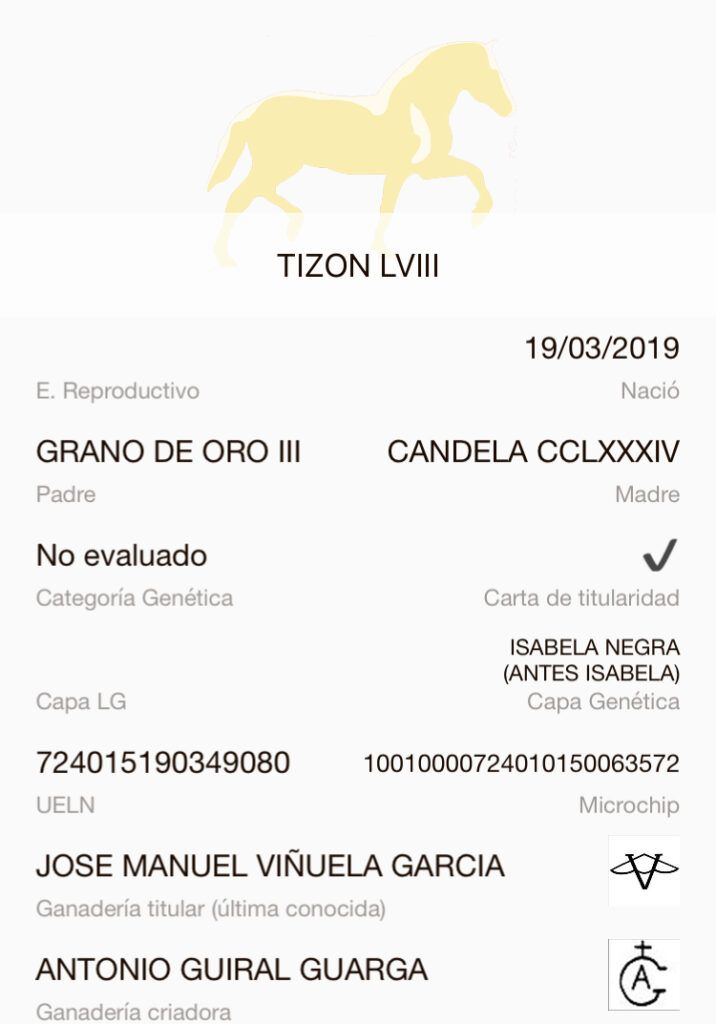 "Tizón LVIII" is an opportunity like few others in our stud, it is for sale and if you are looking for a clean coat Isabela colt, this is the occasion.
It has a very nice morphology, with very expressive and clear lines.
It is a very noble animal, it allows itself to be manipulated calmly, and it always shows signs of affection that we love.
Their origins, as always in our stud, we offer quality, are more than contrasted. Grandson of "Quitasueños VII" and both paternal and maternal branches of the great stallion "Deleitoso III"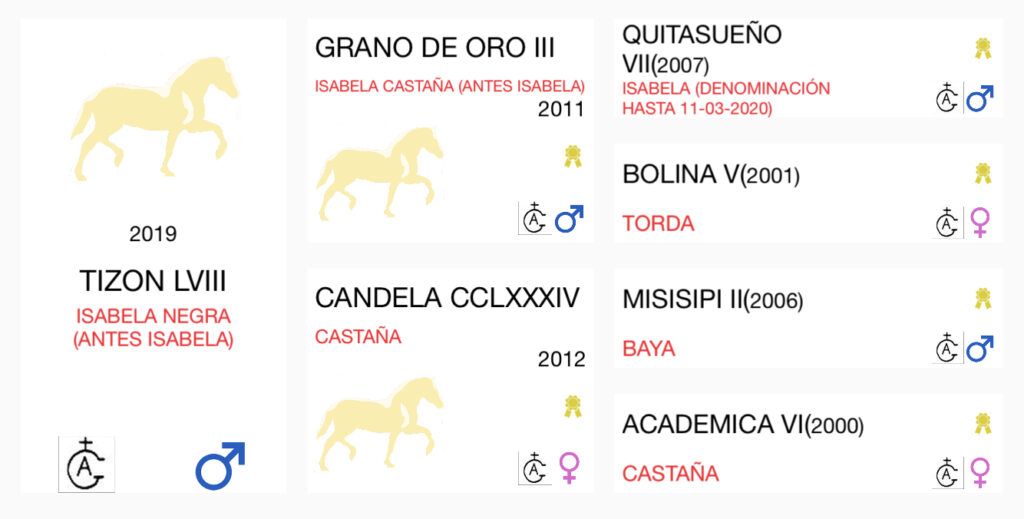 Don't miss this opportunity to have a top in your house.
We like to serve our clients in a personalized way.
Send 𝗪𝗵𝗮𝘁𝘀𝗔𝗽𝗽 +𝟯𝟰 𝟲𝟯𝟱 𝟲𝟭𝟬 𝟯𝟮𝟭 for any information about copies or prices, we will be happy to assist you
We accept reservations and ship worldwide, we take care of all documentation and formalities.
🏆🐴 𝗤𝘂𝗮𝗹𝗶𝘁𝘆 𝗮𝗻𝗱 𝗣𝗿𝗼𝗳𝗲𝘀𝘀𝗶𝗼𝗻𝗮𝗹𝗶𝘀𝗺🐴🏆
📸 All images by www.fotografiaequina.es