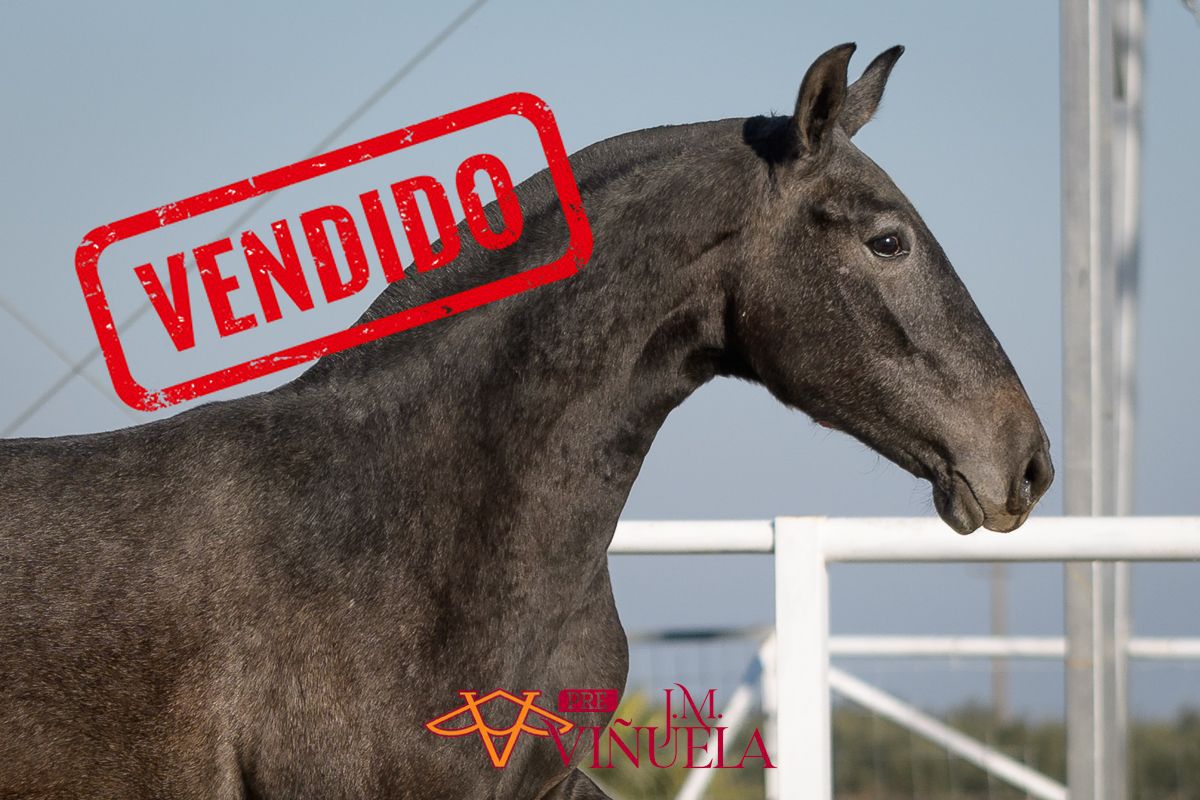 Americana de Viñuela (Sold)
"Americana de Viñuela" is a Torda filly, born in our home on 06/26/2021.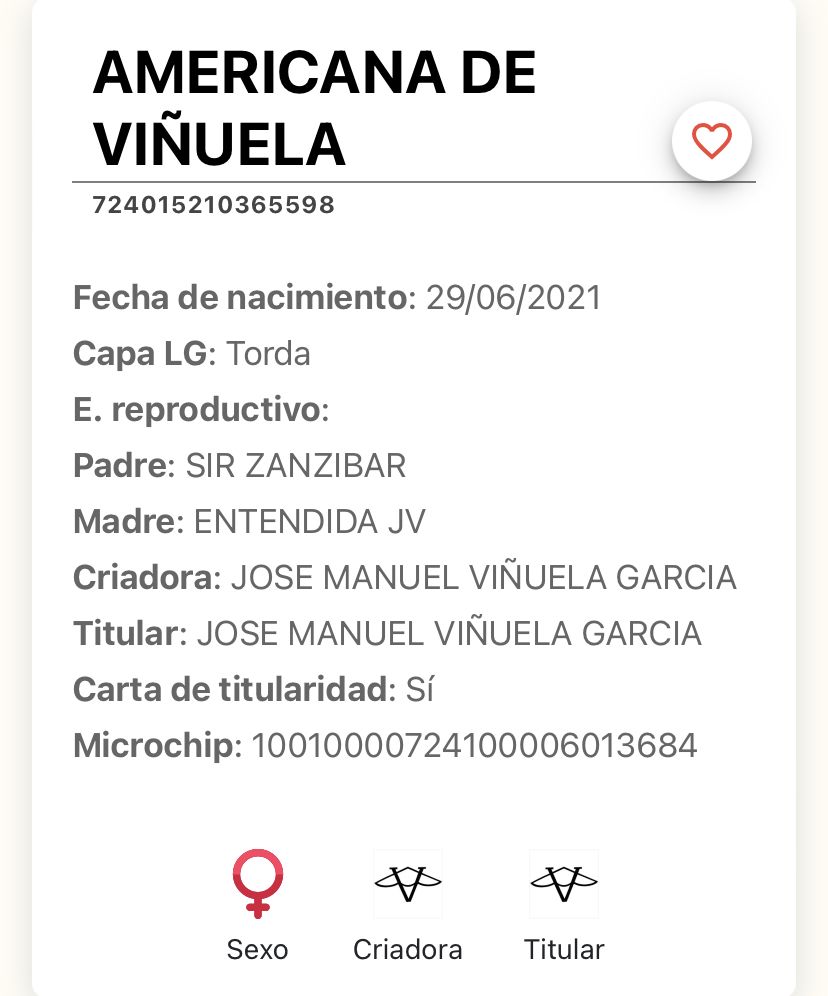 "Americana de Viñuela" is elegant, with a distinguished trot and a spectacular style worthy of the great purebred Spanish lines from which she descends.
"Americana de Viñuela" has an enviable morphology, with very marked characteristics within the breed, where his face and neck stand out greatly in a very well put together and aesthetically perfect body.
"Americana de Viñuela" is daughter of our stallion "Sir Zanzibar" of whom we are especially proud of what he is transmitting, enviable genetics without a doubt, grandson of "Gavilán XXIX" by "Yaco II" and "Tercia Jem", all this in his paternal line.
And equally enviable in his maternal line, where "Entendida JV" mare of our house stands out, who has impressive offspring and granddaughter of "Labrador JT II", a stallion that was in our house. Also in her maternal line, her grandmother "Americana-N", daughter of "Generoso XXXIII", who was and will always be a reference of the PRE in Mexico, stands out.
Americana de Viñuela" is a compendium of virtues, a sure bet to have a great future mare, envy and desire of everyone.
We accept reservations and ship worldwide, we take care of all the documentation and paperwork..
We attend exclusively to our clients in a personalized way.
Send 𝗪𝗵𝗮𝘁𝘀𝗔𝗽𝗽 +𝟯𝟰 𝟲𝟯𝟱 𝟲𝟭𝟬 𝟯𝟮𝟭for any information about specimens or prices, we will be pleased to help you.
🏆 🐴 𝐠𝐮𝐚𝐫𝐚𝐧𝐭𝐞𝐞 𝐨𝐟 𝐪𝐮𝐚𝐥𝐢𝐭𝐲, 𝐩𝐫𝐨𝐟𝐞𝐬𝐬𝐢𝐨𝐧𝐚𝐥𝐢𝐬𝐦 𝐚𝐧𝐝 𝐩𝐫𝐞𝐬𝐭𝐢𝐠𝐞. 𝐇𝐮𝐧𝐝𝐫𝐞𝐝𝐬 𝐨𝐟 𝐜𝐮𝐬𝐭𝐨𝐦𝐞𝐫𝐬 𝐚𝐫𝐨𝐮𝐧𝐝 𝐭𝐡𝐞 𝐰𝐨𝐫𝐥𝐝 𝐞𝐧𝐝𝐨𝐫𝐬𝐞 𝐮𝐬 ⭐⭐⭐⭐⭐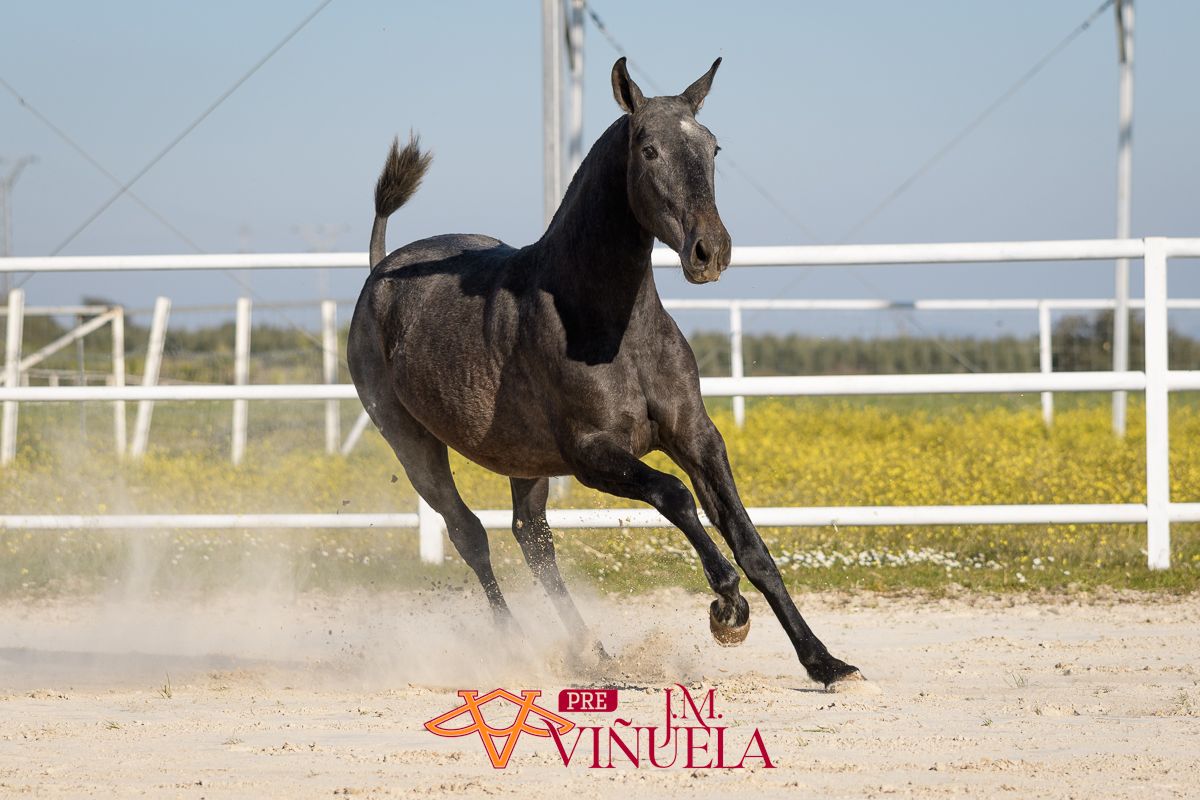 📸 All images by www.fotografiaequina.es