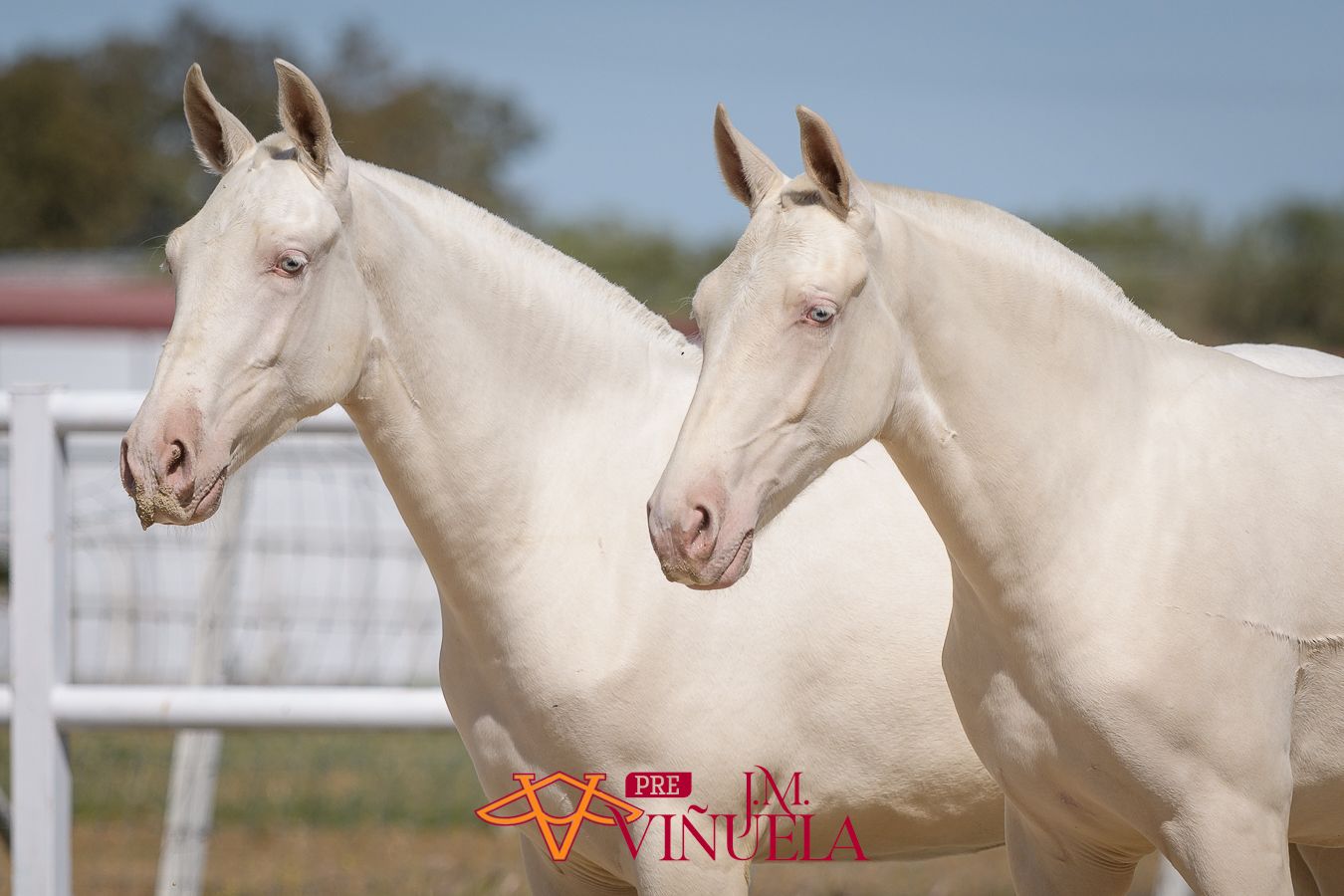 Anís y Azahar de González Espada
Dear friends and lovers of purebred Spanish horses, today I have the pleasure to present you two beautiful yearling fillies: "Anís de González Espada" and "Azahar de González Espada".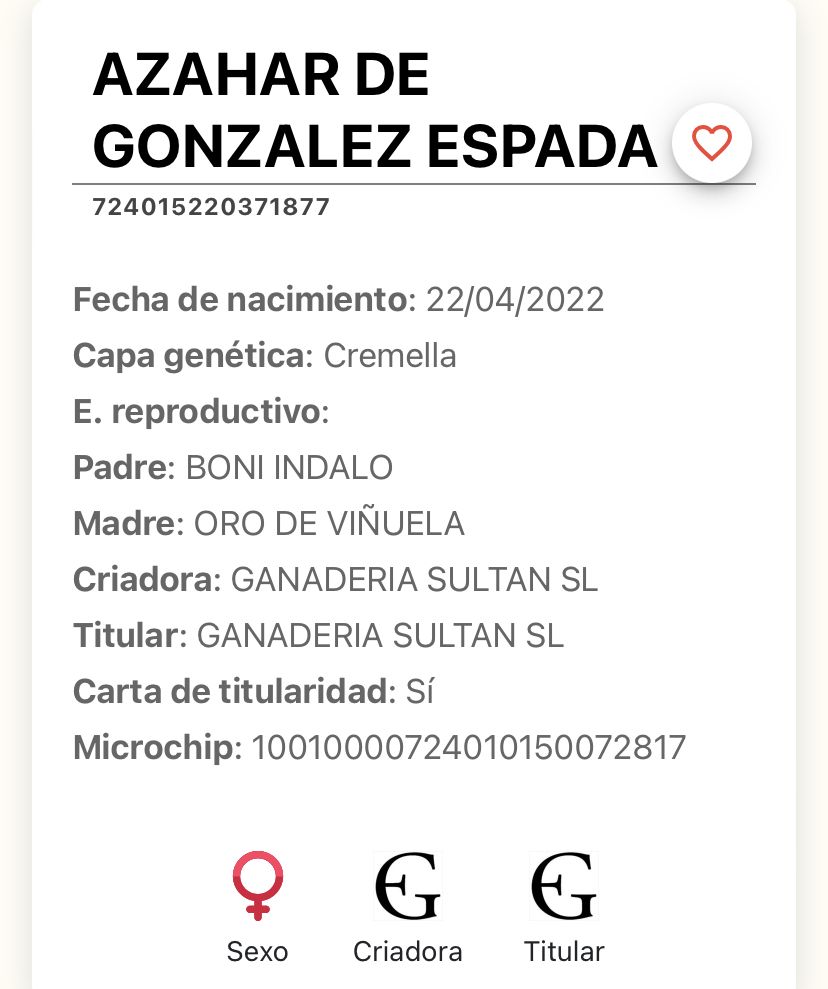 These magnificent fillies are daughters of our stallion "BONI Indalo", with an impressive Cremella coat.
They are a sample of the quality that we are producing in our livestock.
In our stud farm, we are dedicated to the breeding of purebred Spanish horses using a genetic selection system. We carefully select our stallions and mares according to their genetics, temperament and physical abilities, which allows us to obtain high quality foals that can excel in any equestrian discipline.


In addition, our fillies have been bred in freedom in our farms in Dehesa Extremeña, which has allowed them to develop in an environment as close as possible to their natural habitat. This practice not only guarantees an optimal welfare for our horses, but also contributes to the conservation of the biodiversity of the area.
If you are interested in acquiring one of our fillies, we recommend that you reserve as soon as possible, as our births are limited due to our focus on quality and not quantity. By reserving your filly in advance, you can guarantee that you will have the opportunity to acquire one of our high quality purebred Spanish horses.
In short, if you are looking for a high quality purebred Spanish filly, "Anís de González Espada" or "Azahar de González Espada" could be what you are looking for. Do not hesitate to contact us if you have any questions or would like more information about our breeding and our horses.
We accept reservations and ship worldwide, we take care of all documentation and arrangements.
We attend exclusively to our clients in a personalized way.
Send 𝗪𝗵𝗮𝘁𝘀𝗔𝗽𝗽 +𝟯𝟰 𝟲𝟯𝟱 𝟲𝟲𝟭𝟬 𝟯𝟮𝟭para any information about specimens or prices, we will be glad to help you.
🏆 🐴 𝐠𝐮𝐚𝐫𝐚𝐧𝐭𝐞𝐞 𝐨𝐟 𝐪𝐮𝐚𝐥𝐢𝐭𝐲, 𝐩𝐫𝐨𝐟𝐞𝐬𝐬𝐢𝐨𝐧𝐚𝐥𝐢𝐬𝐦 𝐚𝐧𝐝 𝐩𝐫𝐞𝐬𝐭𝐢𝐠𝐞. 𝐇𝐮𝐧𝐝𝐫𝐞𝐝𝐬 𝐨𝐟 𝐜𝐮𝐬𝐭𝐨𝐦𝐞𝐫𝐬 𝐚𝐫𝐨𝐮𝐧𝐝 𝐭𝐡𝐞 𝐰𝐨𝐫𝐥𝐝 𝐞𝐧𝐝𝐨𝐫𝐬𝐞 𝐮𝐬 ⭐⭐⭐⭐⭐
📸 All images by www.fotografiaequina.es