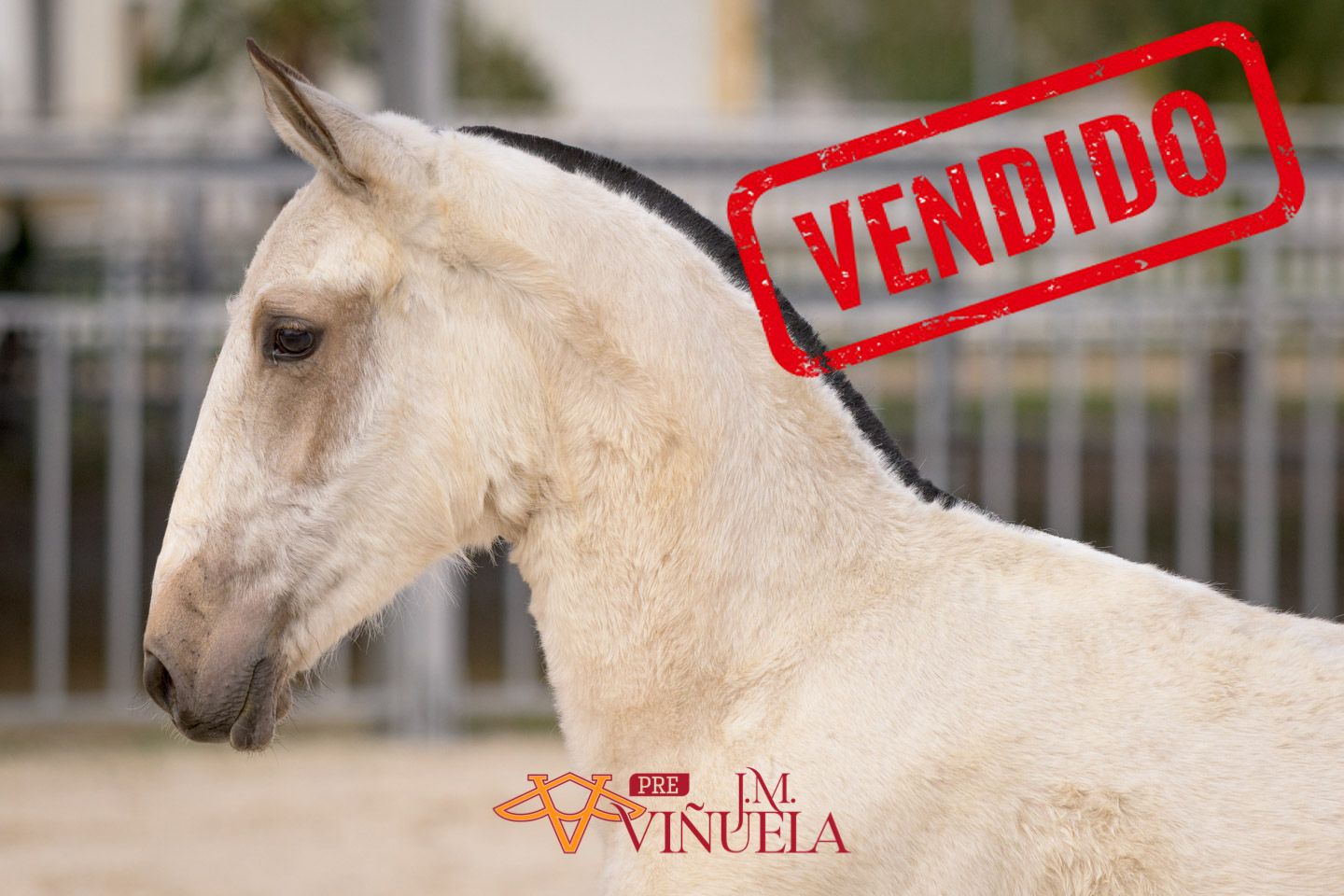 Banano de Viñuela (Sold)
"Banano de Viñuela" bay colt born on 04/07/2021 in our home.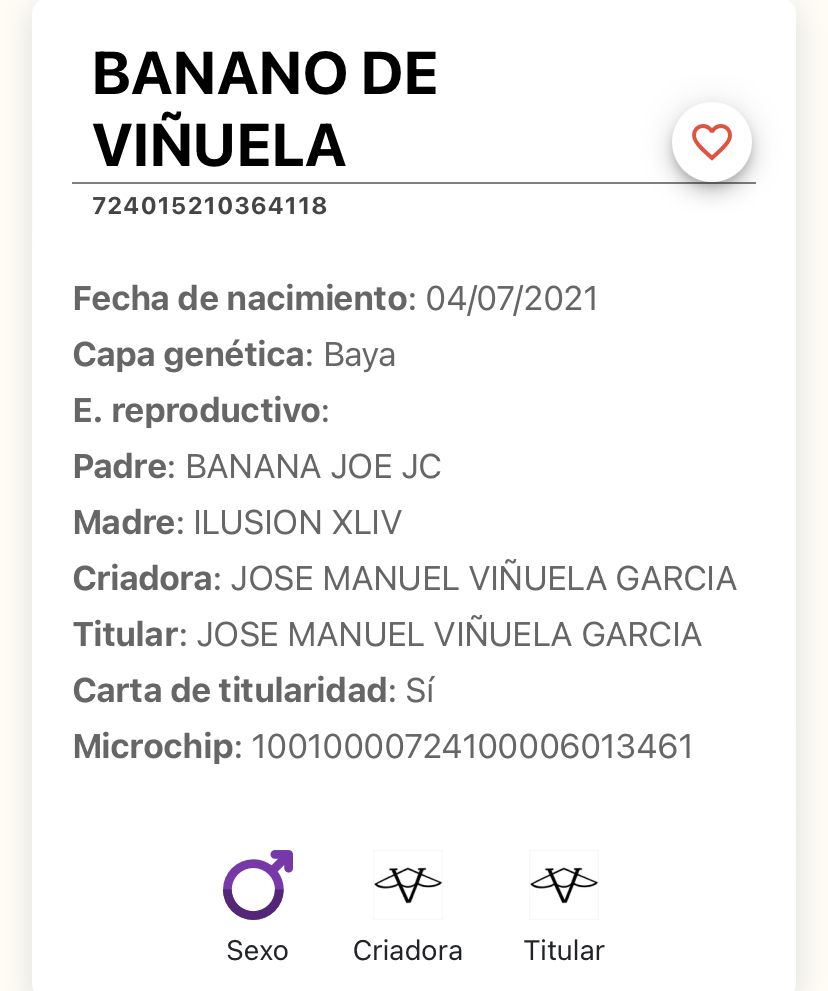 Son of our star stallion "Banana Joe JC" and "Ilusión XLIV", one of our sorrel broodmares descending from Yeguada Militar.
As a good son of "Banana Joe JC" you can quickly notice the genes in his movements and in his bone structure and morphology.
With an innate quality, it is clear that we are in front of a future exemplary of category.
His family tree is of the good the best, with ancestry such as his grandfather "Bronco PM."

Movements always very rhythmic, elegant and clear, like the whole line of "Banana Joe JC".
Banano de Viñuela" will be a horse to talk about in the coming years.
We accept reservations and ship worldwide, we take care of all documentation and arrangements.
We attend exclusively to our clients in a personalized way.
Send 𝗪𝗵𝗮𝘁𝘀𝗔𝗽𝗽𝗽 for any information about specimens or prices, we will be glad to help you.
🏆 🐴 𝐑𝐞𝐣𝐞𝐜𝐭 𝐢𝐦𝐢𝐭𝐚𝐭𝐢𝐨𝐧𝐬, 𝐰𝐞 𝐚𝐫𝐞 𝐚𝐠𝐮𝐚𝐫𝐚𝐧𝐭𝐞𝐞 𝐨𝐟 𝐪𝐮𝐚𝐥𝐢𝐭𝐲, 𝐩𝐫𝐨𝐟𝐞𝐬𝐬𝐢𝐨𝐧𝐚𝐥𝐢𝐬𝐦 𝐚𝐧𝐝 𝐩𝐫𝐞𝐬𝐭𝐢𝐠𝐞. 𝐇𝐮𝐧𝐝𝐫𝐞𝐝𝐬 𝐨𝐟 𝐜𝐮𝐬𝐭𝐨𝐦𝐞𝐫𝐬 𝐚𝐫𝐨𝐮𝐧𝐝 𝐭𝐡𝐞 𝐰𝐨𝐫𝐥𝐝 𝐞𝐧𝐝𝐨𝐫𝐬𝐞 𝐮𝐬 ⭐⭐⭐⭐⭐
📸 All images by www.fotografiaequina.es