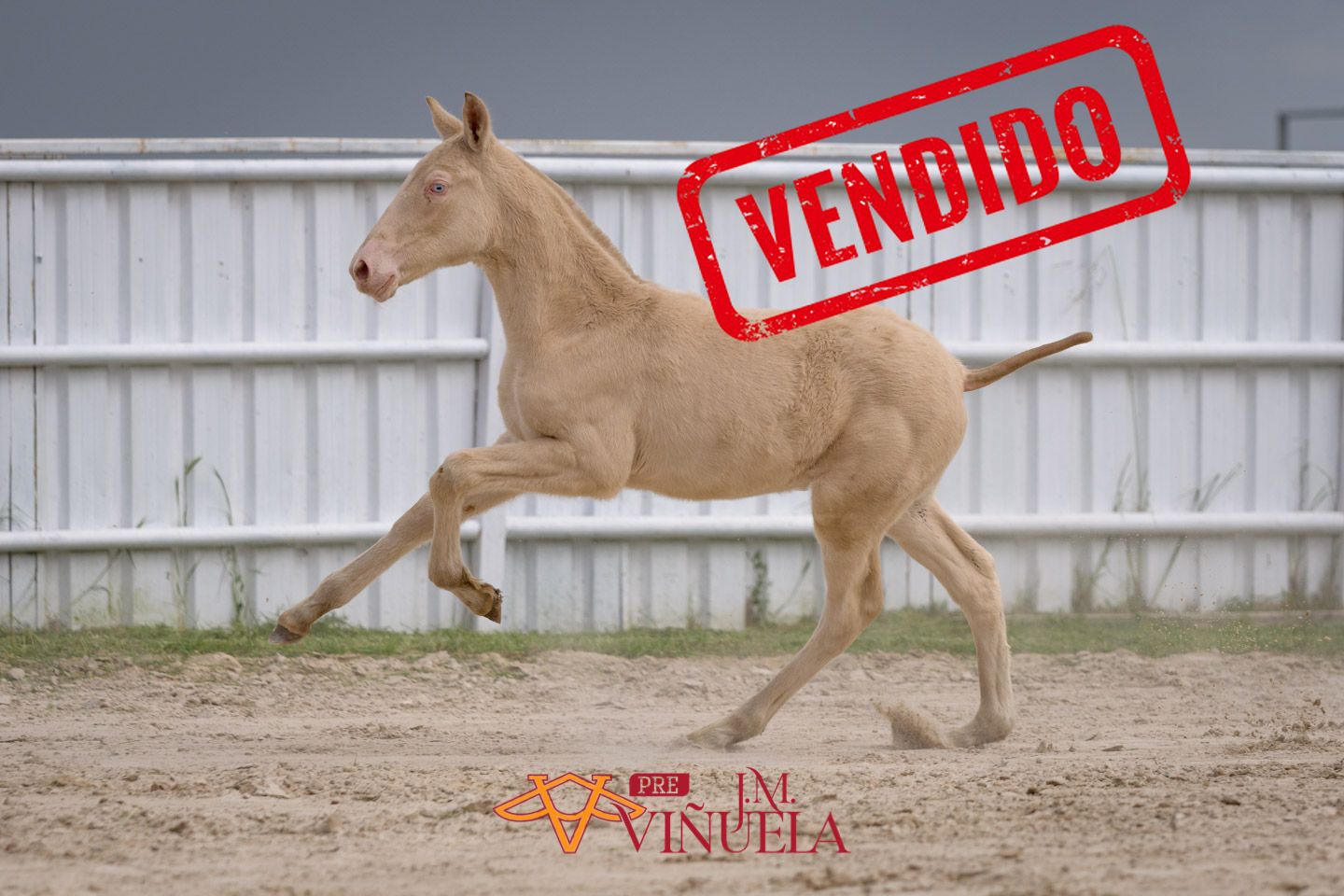 Kelpie DK Viñuela (sold)
Last summer we told you about a very special mare for us "Bella RM II" and said that we would talk about her in the coming years.
"Bella RM II" is a Perlina layer mare born on 4/19/2016 bred in the stud "Paco Marti" and she is daughter of "Divo PM".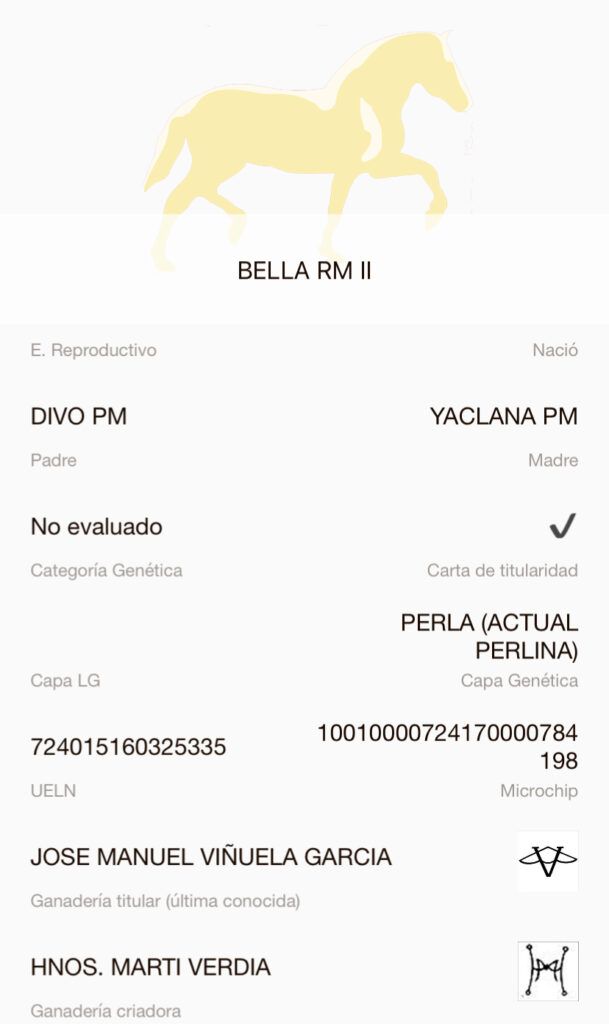 And so it is, because this year he gives again an exceptional colt, we present to you "Kelpie DK Viñuela".
We repeat the crossing with our stallion "Banana Joe JC" because, as in previous years, we know that his foals are of an impressive quality.
"Kelpie DK Viñuela" is a Perlino colt, born on 02/23/2022 and although very young, he undoubtedly stands out for his morphology and movements, as did his siblings of previous years.
There are very few specimens like "Kelpie DK Viñuela" on the market and we know that it is a safe bet that it will become a top specimen.
We accept reservations and ship worldwide, we take care of all documentation and arrangements.
We attend exclusively to our clients in a personalized way.
Send 𝗪𝗵𝗮𝘁𝘀𝗔𝗽𝗽𝗽 for any information about specimens or prices, we will be glad to help you.
🏆 🐴 𝐑𝐞𝐣𝐞𝐜𝐭 𝐢𝐦𝐢𝐭𝐚𝐭𝐢𝐨𝐧𝐬, 𝐰𝐞 𝐚𝐫𝐞 𝐚𝐠𝐮𝐚𝐫𝐚𝐧𝐭𝐞𝐞 𝐨𝐟 𝐪𝐮𝐚𝐥𝐢𝐭𝐲, 𝐩𝐫𝐨𝐟𝐞𝐬𝐬𝐢𝐨𝐧𝐚𝐥𝐢𝐬𝐦 𝐚𝐧𝐝 𝐩𝐫𝐞𝐬𝐭𝐢𝐠𝐞. 𝐇𝐮𝐧𝐝𝐫𝐞𝐝𝐬 𝐨𝐟 𝐜𝐮𝐬𝐭𝐨𝐦𝐞𝐫𝐬 𝐚𝐫𝐨𝐮𝐧𝐝 𝐭𝐡𝐞 𝐰𝐨𝐫𝐥𝐝 𝐞𝐧𝐝𝐨𝐫𝐬𝐞 𝐮𝐬 ⭐⭐⭐⭐⭐
📸 All images by www.fotografiaequina.es