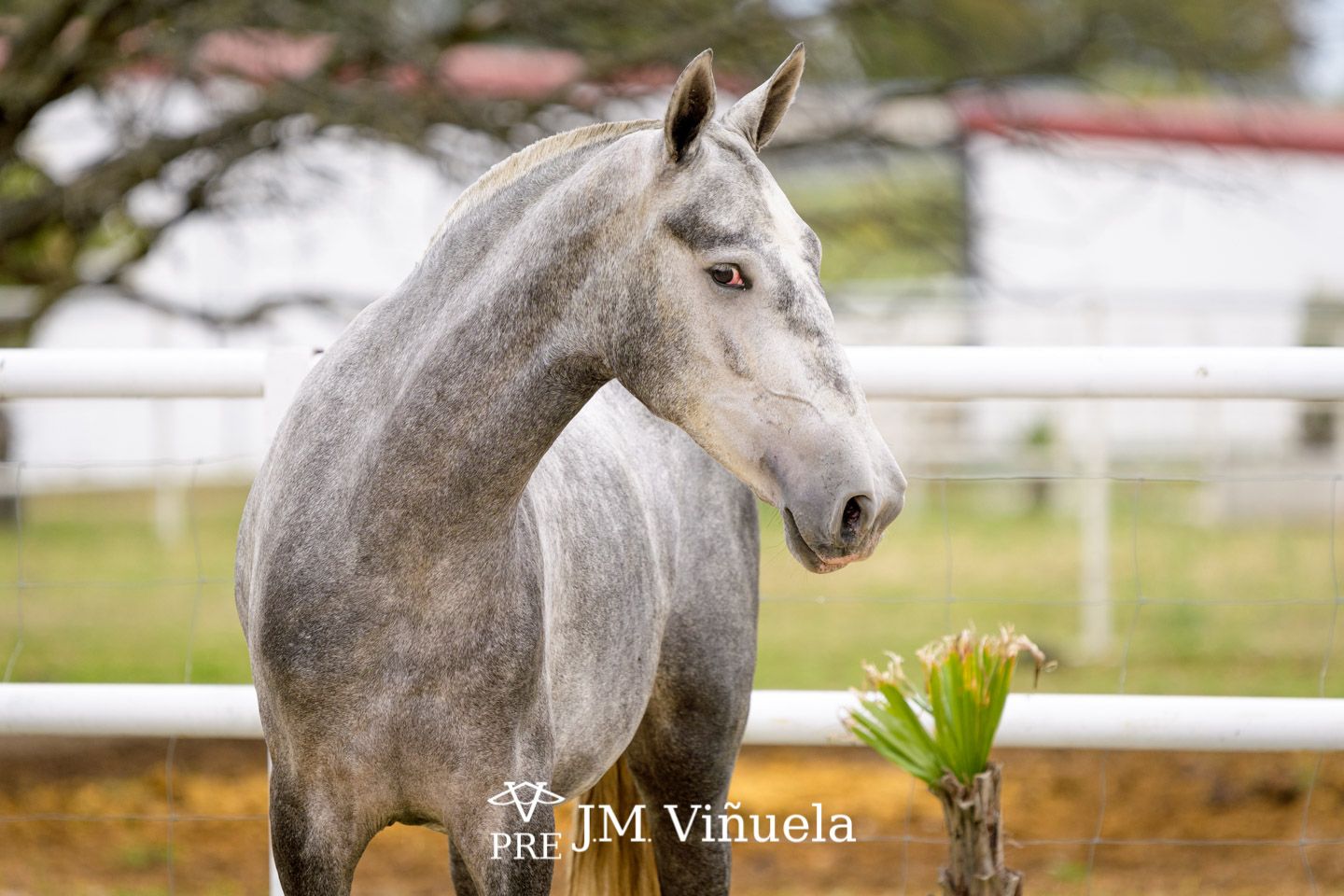 Tramuntana JV
"Tramuntana JV" is a dapple-grey filly born on 02/27/2018 that has something very special about her.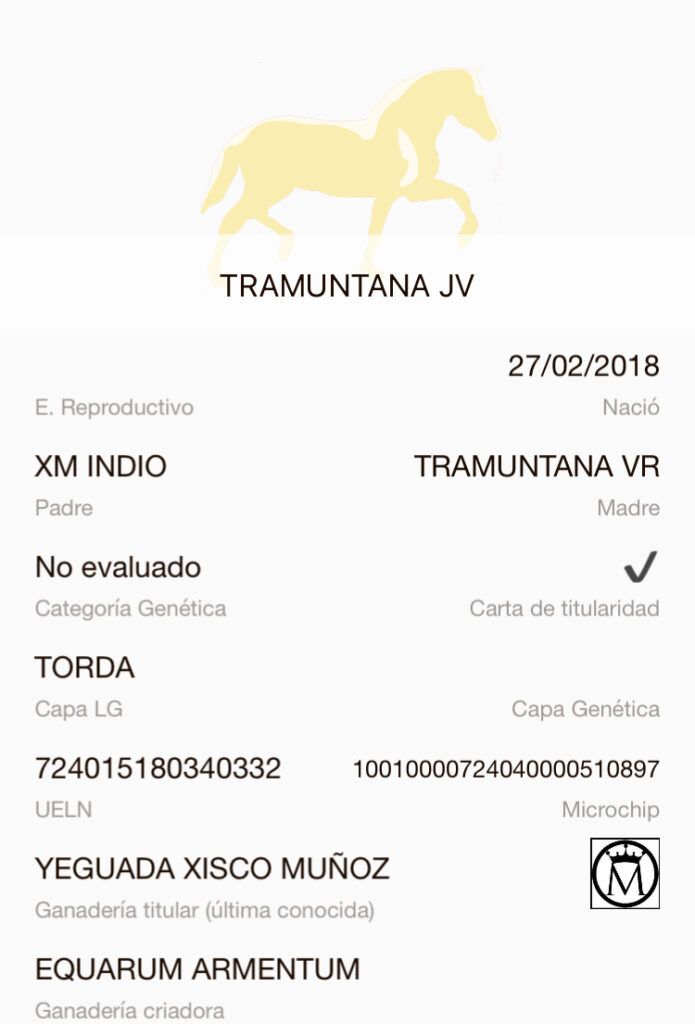 "Tramuntana JV" has Top origins and genetics and we are talking about the best of the best.
In the maternal line, two classified horses stand out: "Tomillo VII" and "Panadero XIV" from Yeguada Miura.
This would already be a very important origins, but the spectacular thing comes when we tell you that by paternal line we have "Fer Tempranillo" World Champion and "Vinatera BAT" Sub World Champion.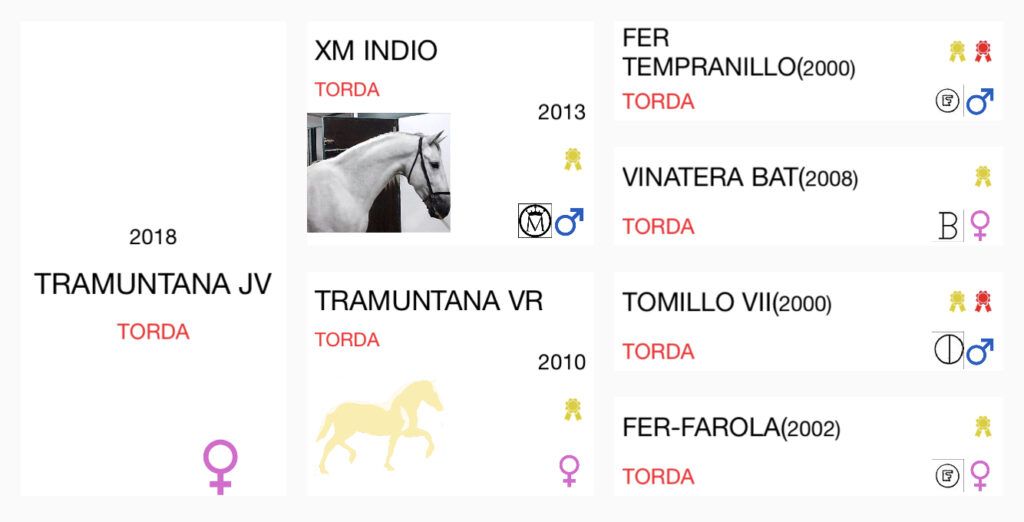 Few specimens can claim that their origins are among the best in the world.
And all this is reflected in impressive movements at every moment on the track.
Light, steady, flying at every step, it is a sight to behold.
And the morphology, it could not be otherwise, is impressive, harmonious throughout and with a neck and face to fall in love with.
"Tramuntana JV" is definitely a high class mare.
We like to serve our customers in a personalized way.
Send 𝗪𝗵𝗮𝘁𝘀𝗔𝗽𝗽 +𝟯𝟰 𝟲𝟯𝟱 𝟲𝟭𝟬 𝟯𝟮𝟭 for any information about specimens or prices, we will be pleased to assist you.
We accept reservations and ship worldwide, we take care of all documentation and arrangements.
📸 All images by www.fotografiaequina.es