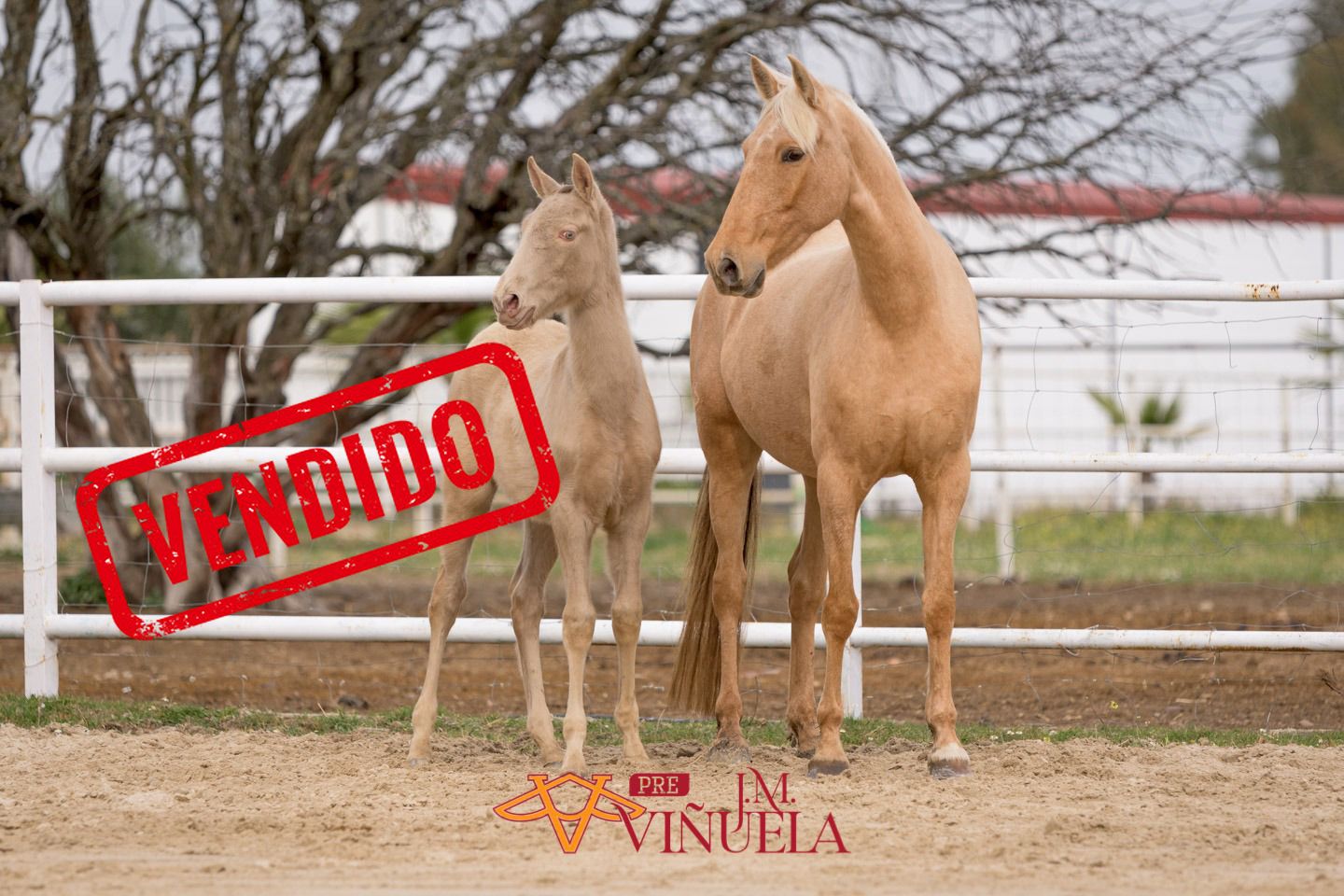 Nevada CLXXIII and Favorito de Viñuela II (sold)
We present "Nevada CLXXXIII" one of our palomino layer brood mares and her foal "Favorito de Viñuela II" a Perla Ceniza (formerly Perlina) layer colt.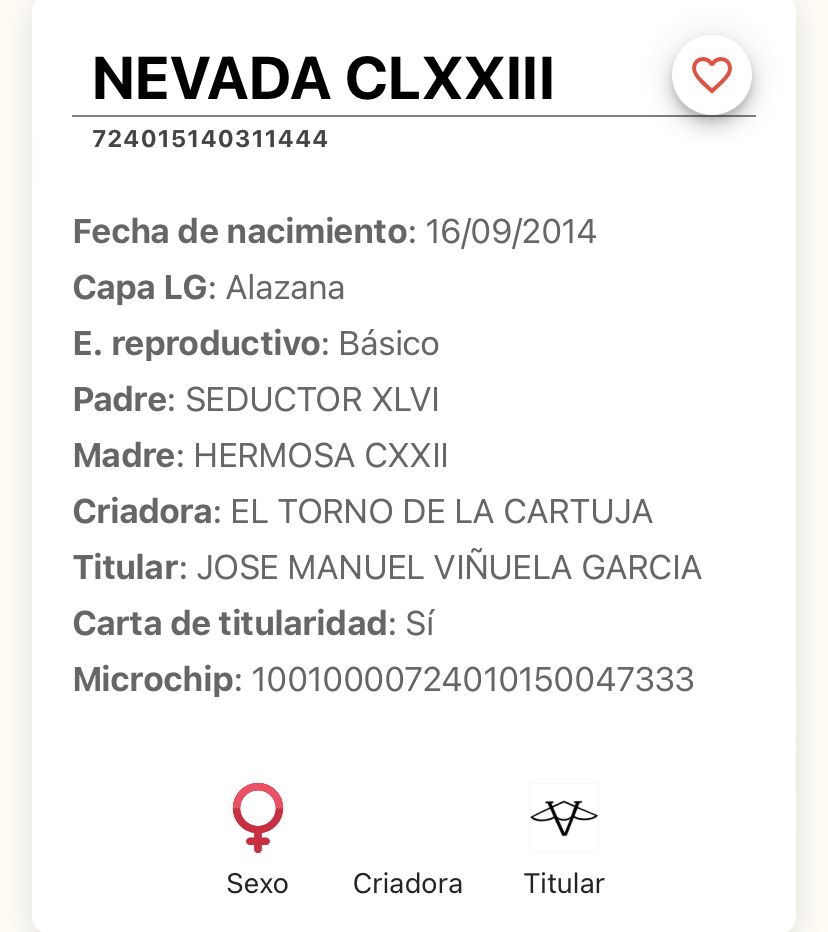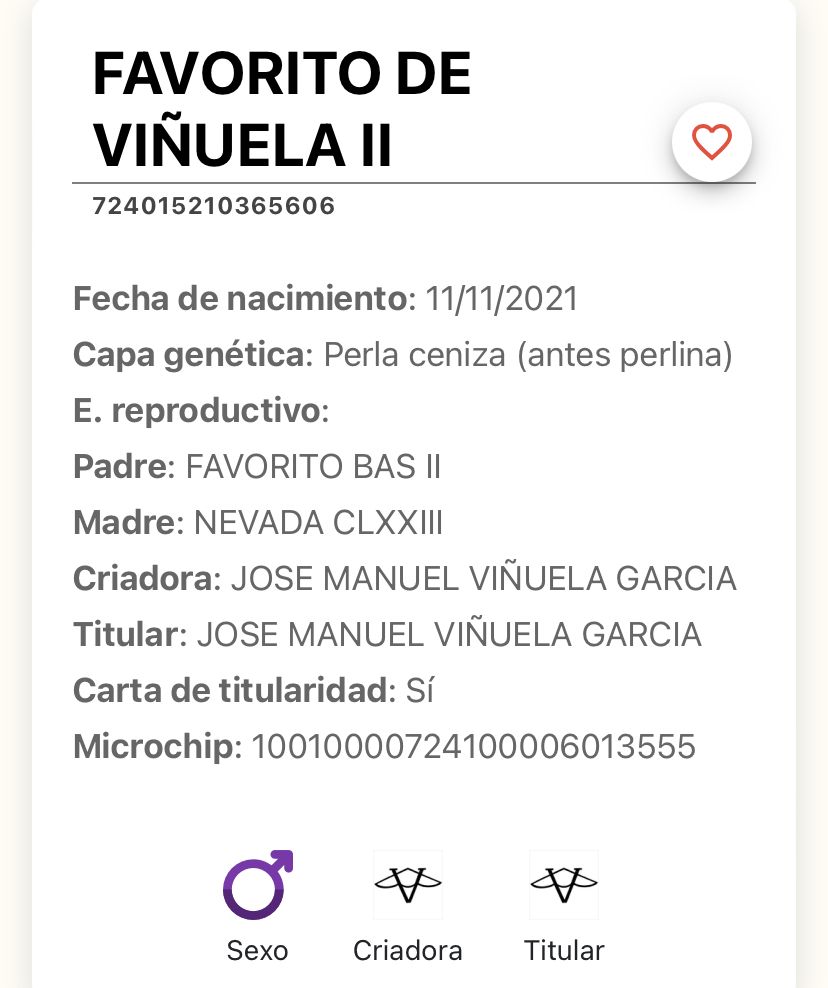 The quality that this mare transmits is impressive, if you add to that the genes of our stallion "Favorito Bas II" we can only be successful and obtain foals of this quality.
The elegance and movements of this colt are impressive, worthy of his parents and ancestors. You only have to check his genealogical tree to see that there are many great examples that have contributed genetics to reach this colt.

In addition, he has an incredible character, very docile and with such a beautiful and uniform coat, he will be the envy of any stud farm.
We accept reservations and ship worldwide, we take care of all documentation and arrangements.
We attend exclusively to our clients in a personalized way.
Send 𝗪𝗵𝗮𝘁𝘀𝗔𝗽𝗽𝗽 for any information about specimens or prices, we will be glad to help you.
🏆 🐴 𝐑𝐞𝐣𝐞𝐜𝐭 𝐢𝐦𝐢𝐭𝐚𝐭𝐢𝐨𝐧𝐬, 𝐰𝐞 𝐚𝐫𝐞 𝐚𝐠𝐮𝐚𝐫𝐚𝐧𝐭𝐞𝐞 𝐨𝐟 𝐪𝐮𝐚𝐥𝐢𝐭𝐲, 𝐩𝐫𝐨𝐟𝐞𝐬𝐬𝐢𝐨𝐧𝐚𝐥𝐢𝐬𝐦 𝐚𝐧𝐝 𝐩𝐫𝐞𝐬𝐭𝐢𝐠𝐞. 𝐇𝐮𝐧𝐝𝐫𝐞𝐝𝐬 𝐨𝐟 𝐜𝐮𝐬𝐭𝐨𝐦𝐞𝐫𝐬 𝐚𝐫𝐨𝐮𝐧𝐝 𝐭𝐡𝐞 𝐰𝐨𝐫𝐥𝐝 𝐞𝐧𝐝𝐨𝐫𝐬𝐞 𝐮𝐬 ⭐⭐⭐⭐⭐
📸 All images by www.fotografiaequina.es