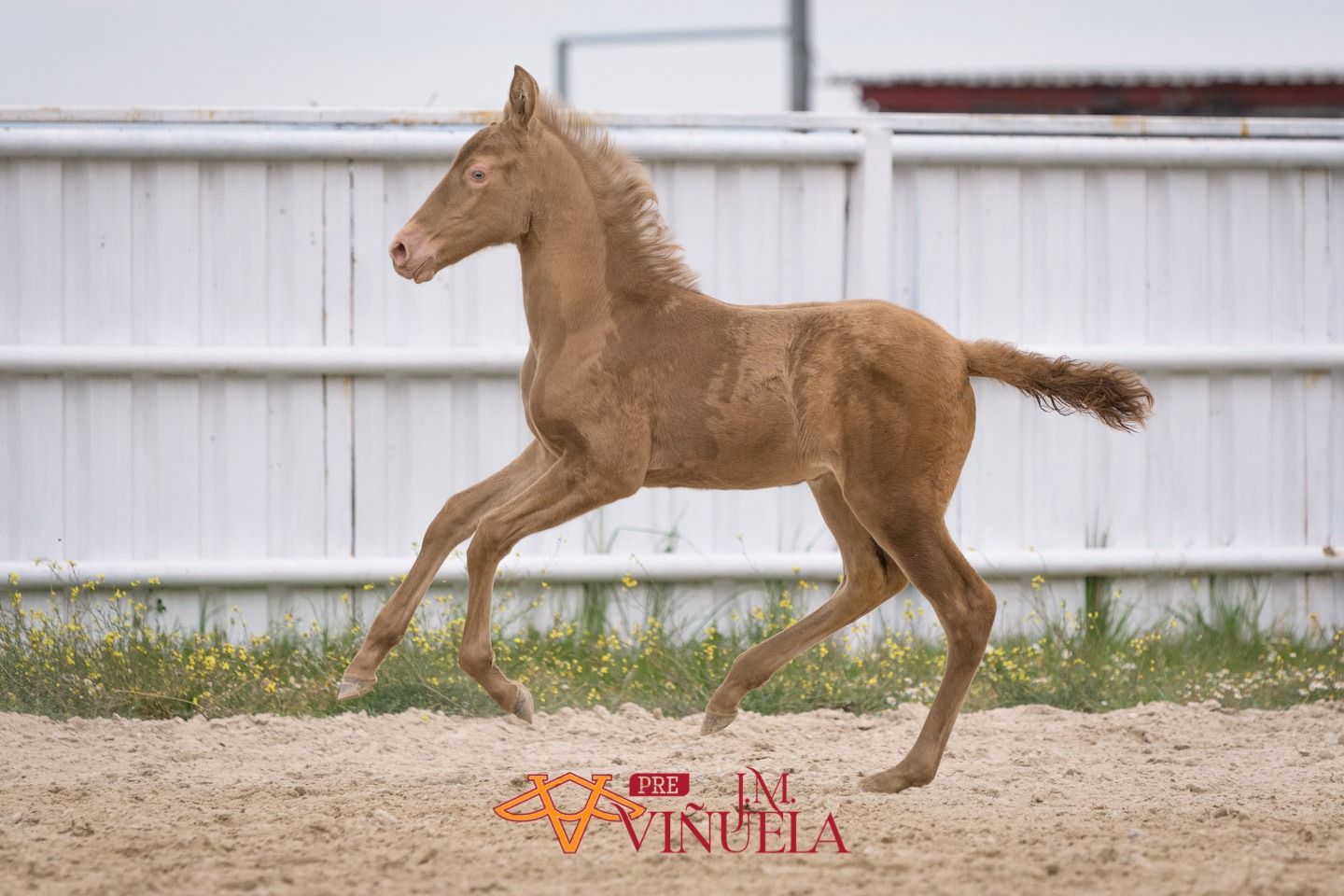 Filly litter 2022
Continuing with the selection that we started years ago, in the litter of 2022 a sister filly of a very beautiful filly "Rhiana COB Viñuela" was born.
Daughter of our great stallion "Banana Joe Jc" and a mare also born and bred in our stud "Halada JV" who is demonstrating with her descendants the quality she possesses.

He has spectacular movements "as standard", no doubt inherited from his parents and the great names of his family tree.
His morphology is impressive and even at his young age he shows a perfect structure.
These are specimens that are soon to be reserved, so do not hesitate, it is a great opportunity.
It doesn't have a name yet, do you want to give it to it?
We accept reservations and ship worldwide, we take care of all documentation and arrangements.
We attend exclusively to our clients in a personalized way.
Send 𝗪𝗵𝗮𝘁𝘀𝗔𝗽𝗽𝗽 for any information about specimens or prices, we will be glad to help you.
🏆 🐴 𝐑𝐞𝐣𝐞𝐜𝐭 𝐢𝐦𝐢𝐭𝐚𝐭𝐢𝐨𝐧𝐬, 𝐰𝐞 𝐚𝐫𝐞 𝐚𝐠𝐮𝐚𝐫𝐚𝐧𝐭𝐞𝐞 𝐨𝐟 𝐪𝐮𝐚𝐥𝐢𝐭𝐲, 𝐩𝐫𝐨𝐟𝐞𝐬𝐬𝐢𝐨𝐧𝐚𝐥𝐢𝐬𝐦 𝐚𝐧𝐝 𝐩𝐫𝐞𝐬𝐭𝐢𝐠𝐞. 𝐇𝐮𝐧𝐝𝐫𝐞𝐝𝐬 𝐨𝐟 𝐜𝐮𝐬𝐭𝐨𝐦𝐞𝐫𝐬 𝐚𝐫𝐨𝐮𝐧𝐝 𝐭𝐡𝐞 𝐰𝐨𝐫𝐥𝐝 𝐞𝐧𝐝𝐨𝐫𝐬𝐞 𝐮𝐬 ⭐⭐⭐⭐⭐
📸 Todas las imágenes por www.fotografiaequina.es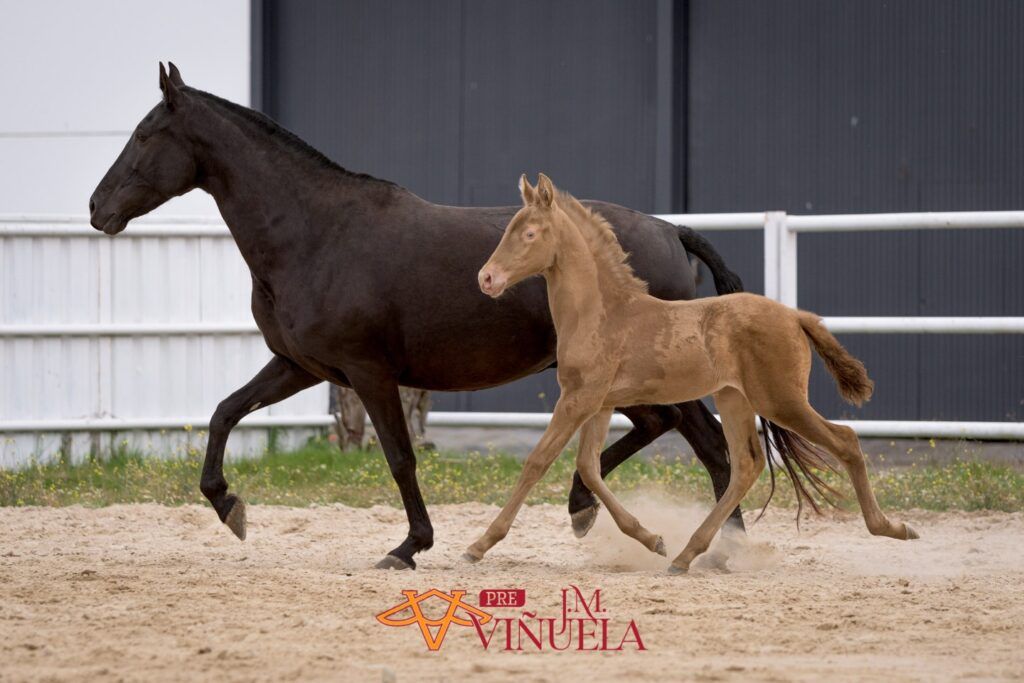 All images