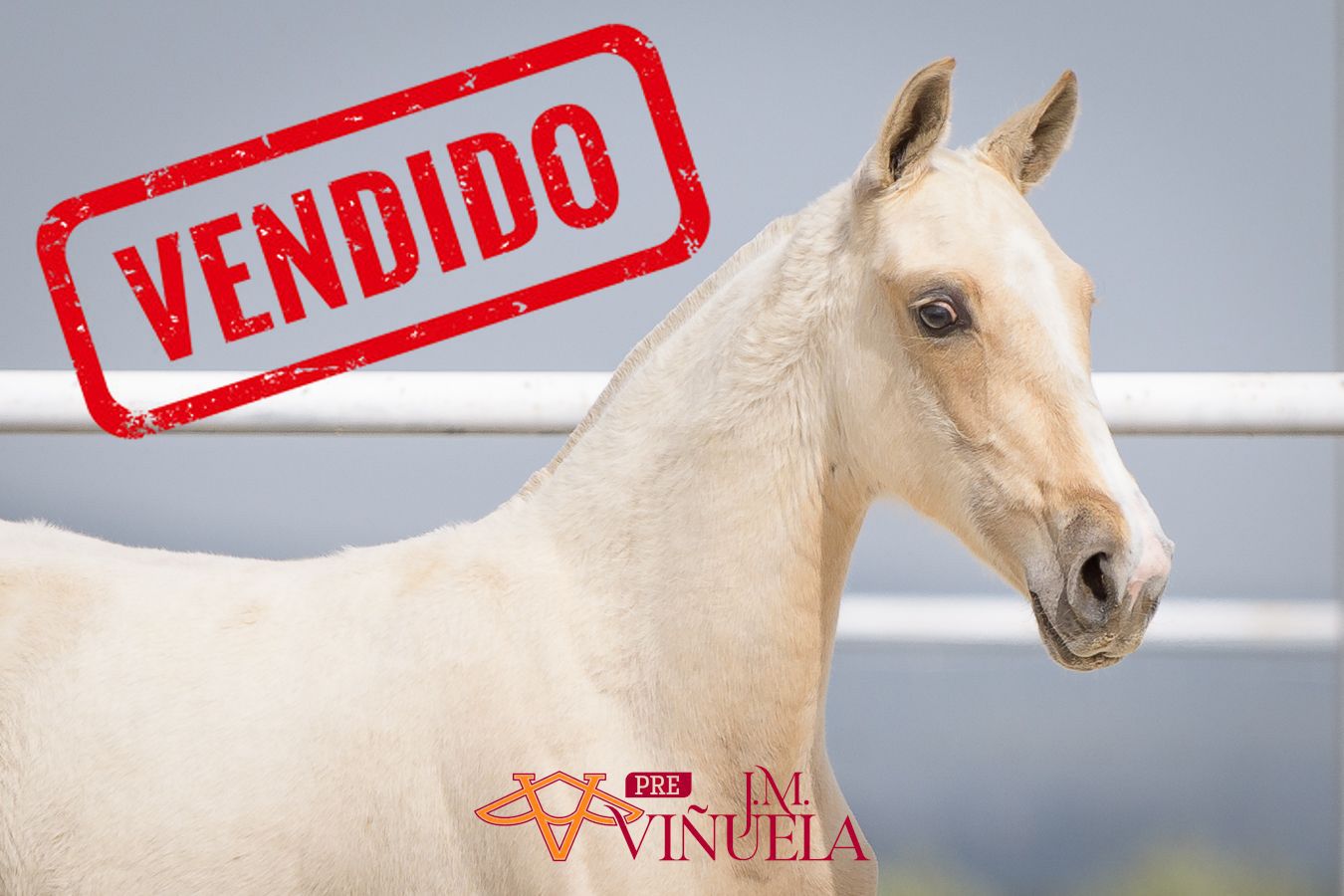 Bazanera (Sold)
At our prestigious stud, we are proud to present "Bazanera", a magnificent palomino filly born on 10/21/2022 under our care. This filly is daughter of the renowned mare "Naranjita XXVII", whose descendants have left an indelible mark in the world of horse breeding. By observing her morphology, it is evident that "Bazanera" never ceases to amaze us and inherits the best of her lineage.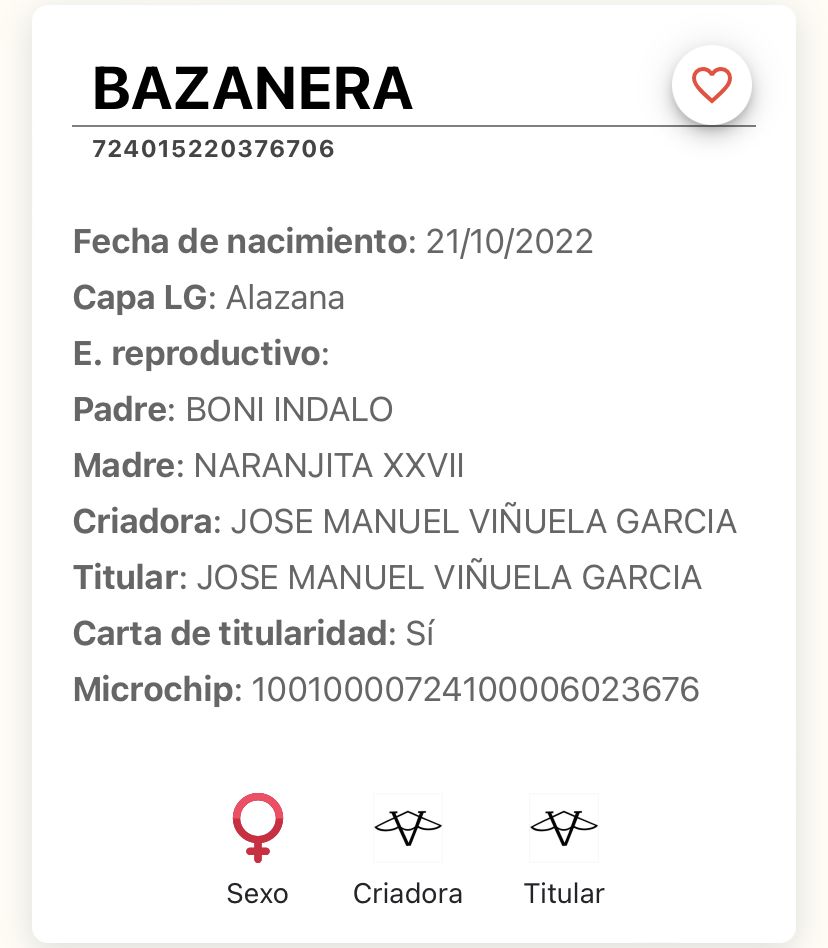 Bazanera's sire is our outstanding stallion "BONI Indalo", known for his nobility, baroque physique and extraordinary movements. These qualities are reflected in his daughter, making "Bazanera" a truly spectacular filly.

Her palomino coat highlights her elegance and natural beauty, and her presence does not go unnoticed in any occasion. In addition, her nobility and friendly character make her an ideal companion.
"Bazanera has a balanced and harmonious morphology, with an impressive physical structure, baroque, inherited from her father. Her movements are fluid, powerful and full of grace, which makes her a filly that stands out as soon as you see her.
At our stud, we are dedicated to breeding horses of the highest quality, and "Bazanera" is a perfect example of our commitment to excellence. We care for each of our animals with attention and dedication, guaranteeing their health, well-being and optimal development.
If you are looking for an exceptional filly, with a perfect combination of beauty, nobility and athletic abilities, "Bazanera" is the ideal choice.
We accept reservations and ship worldwide, we take care of all the documentation and arrangements.
We attend exclusively to our clients in a personalized way.
Send 𝗪𝗵𝗮𝘁𝘀𝗔𝗽𝗽 +𝟯𝟰 𝟲𝟯𝟱 𝟲𝟲𝟭𝟬 𝟯𝟮𝟭para any information about specimens or prices, we will be glad to help you.
🏆 🐴 𝐠𝐮𝐚𝐫𝐚𝐧𝐭𝐞𝐞 𝐨𝐟 𝐪𝐮𝐚𝐥𝐢𝐭𝐲, 𝐩𝐫𝐨𝐟𝐞𝐬𝐬𝐢𝐨𝐧𝐚𝐥𝐢𝐬𝐦 𝐚𝐧𝐝 𝐩𝐫𝐞𝐬𝐭𝐢𝐠𝐞. 𝐇𝐮𝐧𝐝𝐫𝐞𝐝𝐬 𝐨𝐟 𝐜𝐮𝐬𝐭𝐨𝐦𝐞𝐫𝐬 𝐚𝐫𝐨𝐮𝐧𝐝 𝐭𝐡𝐞 𝐰𝐨𝐫𝐥𝐝 𝐞𝐧𝐝𝐨𝐫𝐬𝐞 𝐮𝐬 ⭐⭐⭐⭐⭐
📸 All images by www.fotografiaequina.es